Korean steel giant and Samsung win $6.7bn deal to develop green hydrogen project in Oman
---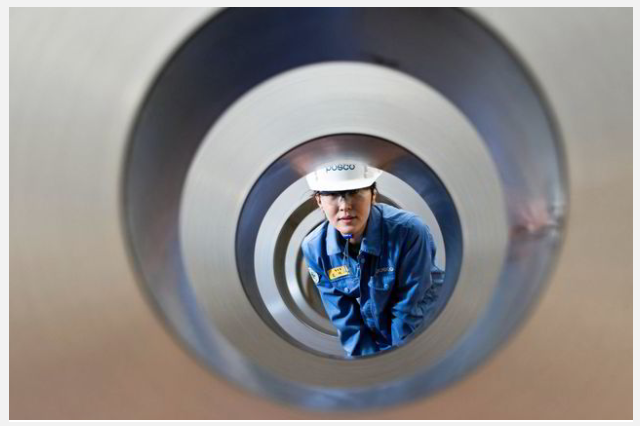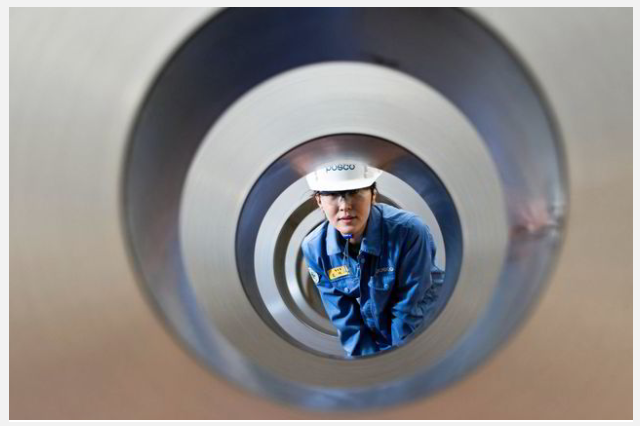 A Posco-led consortium will build what is reported to be the world's largest renewable H2 plant in Duqm — although details on capacity and timelines remain murky
A consortium led by South Korea's largest steel producer Posco has won a $6.7bn deal to develop a green hydrogen project in Oman, the Korea Economic Daily (KED) reports.
But while a signing ceremony is expected to take place on 21 June, details on the contract and the project remain murky.
Given the consortium is reportedly given permission to develop a project in Duqm, this looks to be another winning bid from the country's Hydrom auction for land leases.
When the government signed deals with three consortia for a total of 320sq km of land at the beginning of this month, the minister of energy and minerals, Salim Al-Aufi, hinted that further blocks in Duqm would be awarded "in a month or two" following negotiations.
However, while KED's sources claim the project will be "the world's largest hydrogen plant", actual figures on size and timeline are yet to be released. Hydrogen Insight has reached out to Posco for more information on the project and agreement signed with the Omani government.
Posco is the development consortium's largest shareholder with 28%, while fellow Korean industrial giant Samsung holds 12% equity and is expected to lead on the engineering, procurement and construction of the plant. A further 24% is owned by two unnamed state-owned Korean power companies, while France's Engie and Thai state petroleum company PTTEP hold a respective 25% and 11%.
Posco is moving into green H2 as part of its strategy to reach net-zero by 2050. Steelmaking is currently highly carbon-intensive, relying on vast quantities of coking coal, which could be replaced by hydrogen.
The company is also considering using H2 to decarbonise its power generation, as well as selling it to third parties. In 2020, Posco announced its target of five million tonnes of H2 production capacity by 2050 with 30trn won ($2.35bn) in sales from this business.
The International Energy Agency (IEA) recently stated in a report that it expects Oman to be the Middle East's largest green hydrogen exporter by 2030, with most volumes likely to be shipped as ammonia.
The country is allocating around 50,000sq km of land for renewable H2 projects in an effort to have at least one million tonnes of annual production capacity by the end of the decade, although the IEA cautions that further infrastructure for transportation and storage will need to be developed.
Source:HydrogenInsight