In the air by 2027? | ZeroAvia tests show it 'could fly 60 passengers 900km' on hydrogen-powered plane
---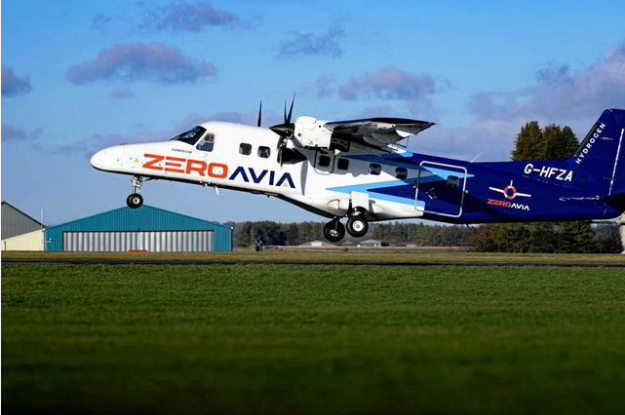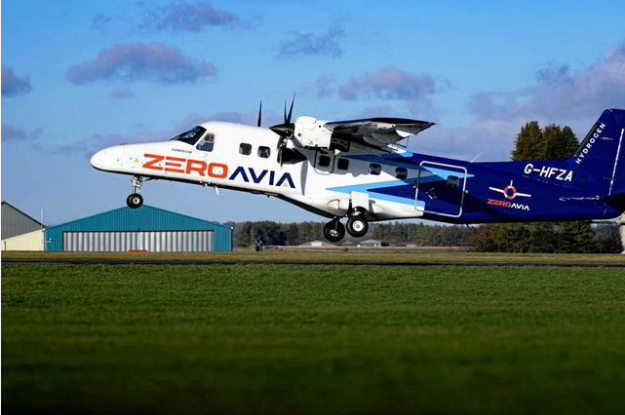 But experts question whether retrofitted H2 aircraft can come to market as quickly as developers hope
A study carried out by hydrogen aviation specialists ZeroAvia and Mitsubishi Heavy Industries (MHI) has found that the British-American company's new 2.4kW fuel cell powertrain for aircraft could carry up to 60 passengers 560 nautical miles (901km) — a distance that would cover 80% of the world's flights.
ZeroAvia wants to bring a retrofitted hydrogen-powered aeroplane with this ramped-up capability to market by 2027, but experts have warned that some companies, even those such as ZeroAvia and Universal Hydrogen, who are pioneering retrofit hydrogen flight solutions, "underestimate" the regulatory barriers involved.
The news comes as ZeroAvia took a firm booking to supply 100 units of its 600kW hydrogen fuel cell powertrain, which it tested on a flight earlier this year, to UK leasing firm Montel, the first firm order from a reported potential orderbook of 600-700 units.
Bigger fuel cell
The so-called "phase one" technical assessment with MHI studied the maximum take-off weight, centre of gravity and structural allowances to retrofit one of the 2.4kW powertrains — called "jet engines" by ZeroAvia — to a 78-seater Bombardier CRJ 700 aircraft, for which MHI owns the type certification (ie, design approval by relevant authorities).
The assessment found that the plane could fly 60 passengers for 560 nautical miles by increasing the fan diameter to compensate for the loss of turbine core thrust compared to the aircraft's original kerosene engine.
Further efficiencies could be found by adopting new propulsion technologies such as geared electric fans or open rotor designs, the tests suggested.
ZeroAvia claimed that it would be cheaper to operate than conventional kerosene engines — based on McKinsey analysis projecting that green hydrogen would be five times cheaper than kerosene in 2050 — which it said would allow operators to open more routes and increase passenger numbers.
What is more, the system would be cheaper to maintain than conventional aircraft, it said.
"Fuel cells have 10,000+ hours of operation without significant maintenance events and the electric motors have less points of failure/maintenance requirements compared to combustion engines," a spokesperson for ZeroAvia told Hydrogen Insight.
The Anglo-American company is still aiming break the 700-mile mark with its second prototype, and is testing more powerful fuel cells.
The joint analysis with MHI focused on the 2.4KW powertrains — which uses a high-temperature proton exchange membrane (PEM) fuel cell with an efficiency of 2.4kW/kg of hydrogen — but ZeroAvia stressed that it is also working on bigger fuel cells with power ratings of 2.5kW, and plans to deliver a 3kW-rated system within two years.
Moreover, the test results would also apply to slightly bigger aircraft in the Bombardier CRJ range, ZeroAvia said, including the 90 seater CRJ-900.
ZeroAvia now plans to test the ZA2000 powertrain model on a 76-seater aircraft "soon".
"At this early stage in our work together, to already see a viable pathway to clean propulsion with CRJ aircraft should be absolutely thrilling to everybody who wants us to keep flying," said Val Miftakhov, ZeroAvia's chief executive.
"There is some payload and range compromise, but this technical study confirms a viable propulsion architecture and integration which could be utterly transformational. Before the end of the decade, airlines could be flying zero-emission jets."
In terms of passenger numbers this represents a significant step up for the company, which is targeting 40-80-seat hydrogen flights by 2027.
In January, the company completed the first flight of its 19-seater prototype, retrofitted with the company's 600kW hydrogen fuel cell powertrain, ZA600, with a view to bringing the technology into commercial service by 2025.
And the firm is also looking to develop its production capability. Yesterday (Tuesday), UK aircraft leasing firm Montel signed a firm order for 100 of the ZA600 powertrains, the first of a reported 600-700 total orders on ZeroAvia's books.
However, the company has not yet given any news of where it will build its factory, despite earlier saying it would start production in 2024.
ZeroAvia is hoping to put the ZA600 into commercial operation on a retrofitted aircraft by 2025 — a delay of two years on its original target of 2023 — which puts it neck and neck with US-based Universal Hydrogen to deliver the first commercial hydrogen-power passenger flight
Universal Hydrogen has twice tested its H2 fuel-cell technology on a 40-passenger aircraft this year, and aims to bring a retrofitted aircraft into commercial operation by 2025.
Australian regional airline Skytrans has committed to make the continent's first hydrogen-powered flight in 2026, from Brisbane to Gladstone using a retrofitted 15-seater Stralis aircraft.
Non-retrofitted hydrogen flights will take significantly longer to bring to market.
Aircraft manufacturer Airbus, which is developing a hydrogen-powered aircraft from scratch, is targeting 2035 for its first flights, while Easyjet, which is developing a hydrogen-powered engine with Rolls-Royce, is also targeting the middle of the next decade.
In fact, getting a new type of aircraft engine into commercial service usually takes ten to 15 years.
Bernard van Dijk, a former flight operations engineer and now an academic and aviation expert with the Hydrogen Science Coalition, warned that some airlines will take longer to get their technology past regulators than they expect — even if they are retrofitted.
"For retrofitted aircraft, the EASA [European Union Aviation Safety Agency] distinguishes between major and minor modifications," he explained to Hydrogen Insight. "A major modification [would have] an appreciable effect on the airworthiness of an aircraft, like mass of the aircraft, centre of gravity location, structural strength, reliability and operational characteristics — which is the case when retrofitting an aircraft with a hydrogen propulsion system."
He added: "This is an extensive certification process, which a lot of companies tend to underestimate. There is a subdivision in major modifications, which is 'substantial' and 'significant' modification [and] a conversion to a hydrogen aircraft is a substantial modification."
The regulations among major nations will not differ significantly as they are all members of the UN's International Civil Aviation Organisation (ICAO), van Dijk noted.
But a spokesperson for ZeroAvia told Hydrogen Insight that it still expects to achieve the 2025 date.
"We are very confident," the spokesperson said. "A lot of timelines focus on introducing new airframe designs, while we are initially targeting retrofitting existing aircraft in service/storage. We are working closely with regulators to achieve the 2025 date."
Source:HydrogenInsight