'Coal-based steel will have an advantage over hydrogen-derived green steel due to EU carbon allowance scheme'
---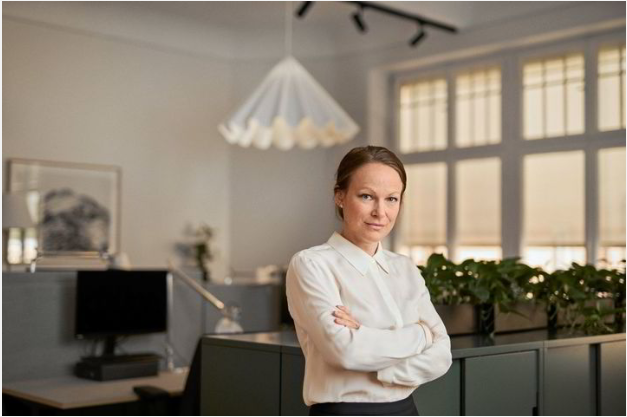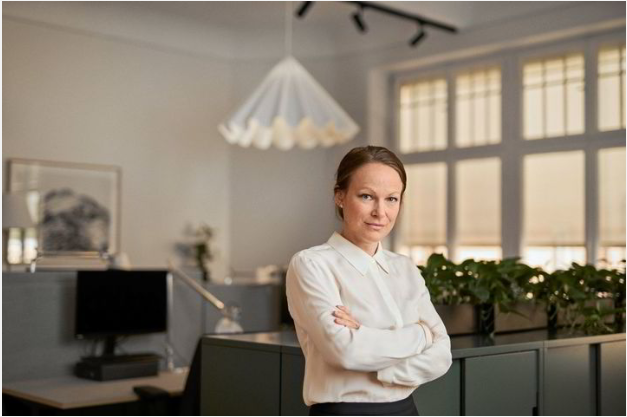 Europe also needs to 'sober up' and accept it will have break up its legacy steel mills and produce green iron overseas, says Swedish pioneer H2 Green Steel
The EU needs to accelerate reforms to its carbon trading mechanism or risk putting its nascent hydrogen-based green steel industry at a significant disadvantage to its polluting competitors, Sweden's pioneering green steel producer H2 Green Steel has told Hydrogen Insight.
The bloc also needs to accept it will have to break up its incumbent steel mills and import hydrogen-based sponge iron for steelmaking from places with better renewables resources — against opposition from Europe's legacy industry players, according to Kajsa Ryttberg-Wallgren, executive vice president of H2 Green Steel's hydrogen business unit.
As things stand, under Europe's "polluter pays" carbon trading mechanism, the Emissions Trading System (ETS), producers using hydrogen to make near zero-emissions direct-reduced iron (DRI) will be at a disadvantage to those producing primary iron using coal in a blast furnace for another two and a half years.
This is because under the current ETS framework, producers of polluting "pig iron" (iron ore that has been converted to iron for steelmaking in a coal-fired blast furnace) are allowed to apply for free carbon allowances under the ETS — a legacy rule designed to stop particularly cost-sensitive industries relocating outside Europe — while zero or near-zero emissions installations such as H2 Green Steel are not.
This is due to change in 2024, when the EU brings in new rules allowing zero emissions installations to apply for free allowances and sell them on the market. Conventional steel producers are already allowed to do this with their excess allowances.
But H2 Green Steel — which is approaching final investment decision (FID) on its integrated DRI and green steel plant, due to come on line in 2025 — does not expect to receive the same number of free allowances as blast-furnace pig-iron producers until 2026.
"We should have a level playing field long before that, so if someone, like us, produces near-zero emissions steel, they should have the same number of emission allowances per tonne of steel as the high emitters," Ryttberg-Wallgren told Hydrogen Insight on the sidelines of the FT Hydrogen Summit in London.
"For this, the detailed rules that govern free allocation need to be changed. This will incentivise investments in decarbonisation, since the near-zero steel producers can sell the surplus of allowances on the market."
The level of free carbon allowances available to Europe's industrial emitters for the ETS's Phase 4, from 2026-30, is currently being hashed out by the European Commission, with a final decision expected in November this year.
Free allowances are usually calculated by assessing the top 10% lowest-emitting installations across a particular production pathway and sub-pathway — for example steel production using pig iron made using a coal-based blast furnace — to create a pathway-specific "benchmark", which is then applied to work out the total number of free allowances per tonne of production.
But free allowances are due to be phased out from 2026 following the introduction of the carbon border adjustment mechanism (CBAM), which will apply carbon tax rules to a variety of imported products, including hydrogen, steel and power, at the borders of the EU.
As CBAM is expected to reduce the risk of industrial emitters relocating outside of the EU, the phase-out of free ETS allowances will happen in tandem with the phase in of CBAM from 2026-30.
A transitional phase-in of CBAM is starting in 2024 ahead of its hard launch in 2026, alongside a mirrored, 2024 phase-in of new ETS rules ahead of the Phase 4 launch in 2026.
Speaking on a panel at the FT Summit, Ryttberg-Wallgren also called on Europe's industrial players to "sober up" and recognise that it will be impossible to source enough renewable electricity in the bloc's industrial heartlands to make the hydrogen-based direct-reduced iron (DRI) necessary for green steel — and it will too expensive to import H2.
"It doesn't make sense to try to find 10TWh of green electrons in central Germany," she said. "Sorry, it doesn't. I just [wish] that Europe would sober up a bit and look at the value chain in a different way."
Instead, green steel producers, and regulators should be considering how they invest in steel production downstream of ironmaking, specifically electric arc furnaces (EAFs), Ryttberg-Wallgren said, instead of trying to produce or import hydrogen for DRI production.
One of H2 Green Steel's investors, Kobe Steel, understands this principle, she told the audience, pointing out that the Japanese company will also offtake green iron from the Swedish plant.
"They understand from a cost point of view — and steel is all about cost — they understand that they will not be cost competitive if they try to produce ammonia in one country, crack it back to hydrogen and put it into DRI," she said. "You will be out of cost. So they want to buy green iron, or HBI [hot briquetted iron, blocks of sponge iron] from places in the world where it makes sense to produce it."
"That is where you have an abundance of green electricity, preferably baseload, so that means northern Nordics, Brazil. It means Canada."
The idea of breaking up steel value chains has been gathering momentum in recent months, as European green hydrogen regulation was finally put on the statue books and as discussion has evolved around the shortage of green electrons to decarbonise the power network and produce green H2, especially in Europe.
But the bloc's incumbent steel players and workers' unions will be loathe to break up their supply chains and leave some of their iron-producing assets stranded, which could lead to significant political resistance.
And big steel producers, such as Germany, have already begun casting about for ready supply of green hydrogen and ammonia supply from abroad, in anticipation of a major shift to green H2 in its industrial sector.
"We do expect [resistance]," Ryttberg-Wallgren admitted to Hydrogen Insight on the sidelines of the summit. "But at the same time, if you look at the total picture in terms of system efficiency, in terms of emitting CO2, in terms of using the green electrons that you actually can get access to in a country, it makes all sense to focus your effort in downstream in the steel value chain, in countries like, for instance, Germany or the UK or the Netherlands, for the steel industry."
In fact, most of the employment in the steel industry is downstream of ironmaking, which is why it makes sense to invest there rather than in integrated DRI, she said.
For this reason, she believes that ultimately, businesses will break up their own supply chains, while regulators should be left to encourage and incentivise the process.
"[Businesses] will understand when they do the calculation that this doesn't make sense [to make DRI on-site in renewable power-starved Europe]," she told Hydrogen Insight. "I don't have a bankable case. If you have a very strong balance sheet you can do it anyway, but also that will not live forever.
"Instead of providing subsidies as the state to someone who wants to build green hydrogen or green iron-making in Germany, give them money [for] an electric arc furnace, give them subsidies to import green iron.
Source:HydrogenInsight