Yara bets heavily on imports of hydrogen-derived blue ammonia as it postpones IPO for clean NH3 unit
---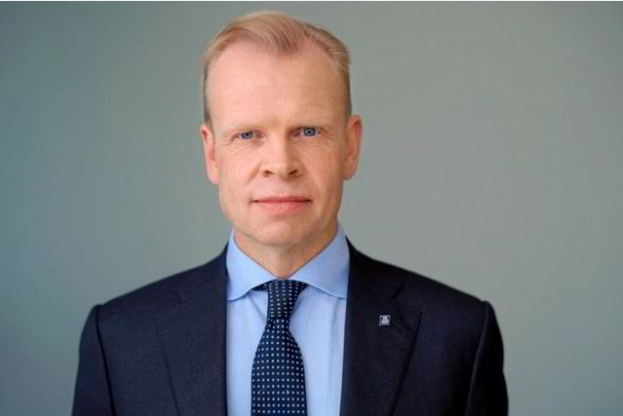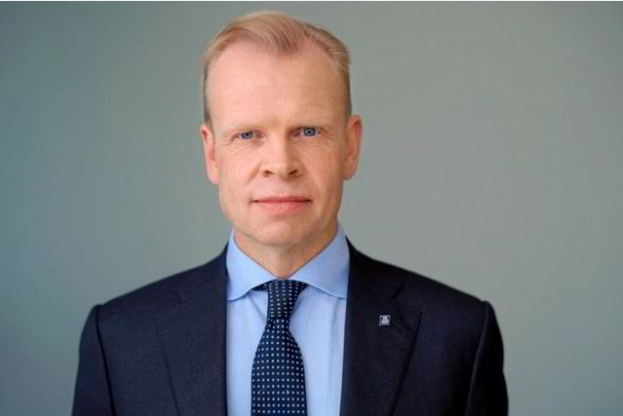 Norwegian fertiliser firm believes its project portfolio is undervalued amid expected growing demand for blue ammonia in Europe
Norwegian fertiliser giant Yara has postponed the floatation of its clean ammonia business in order to secure a higher valuation for it, suggesting that demand for clean NH3 in Europe is still some years away from materialising.
Instead, Yara announced that it would now focus its efforts on building out blue ammonia made from hydrogen derived from fossil gas and carbon capture and storage, or CCS, from the US to Europe to replace its current supply of grey NH3 made with unabated fossil gas.
"We believe the value of the project portfolio [for Yara Clean Ammonia] surpasses the current estimated IPO [initial public offering] valuation," Yara chief executive Svein Tore Holsether told a meeting with investors and analysts yesterday (Monday).
The initial public offering (IPO) for Yara Clean Ammonia will now be shelved for one to two years while the company "mature[s] the project portfolio and commercial opportunities", Holsether said, adding: "Alternative Yara Clean Ammonia ownership and funding routes remain under evaluation."
The postponement suggests that demand for clean ammonia in Europe is not yet at a level to justify Yara's target share price for the clean NH3 subsidiary.
The news chimes with comments made by a senior executive at Yara Clean Ammonia last month, who noted that farmers in particular were reluctant to pay extra for low-carbon NH3 in fertiliser.
The Norwegian fertiliser firm is instead looking to focus on importing blue ammonia to replace its supply of grey H2 made from unabated gas — which it uses as a building block to make nitrogen-based fertilisers for agriculture.
In fact, replacing its current ammonia imports to Europe with blue ammonia will be key for Norwegian fertiliser company Yara to meet its 2030 climate targets, Holsether said.
Without these imports, Yara is only on track to reduce annual scope one and two emissions to 15.4 million tonnes of CO2 by 2030, as opposed to the targeted 12.9 million tonnes.
"Yara currently imports approximately 1.5 million tonnes of grey ammonia [made with unabated natural gas] to our European system," he said. "By switching grey ammonia to clean ammonia imports, emissions can be significantly reduced."
Using blue ammonia produced in the US will be the cheapest way to do this, he added.
"Imports from the US are today the most economic route to close the remaining gap and can be supplemented with select conversions to blue or green ammonia in Europe if government support and economics improve," the chief executive added.
Blue ammonia produced in the US is expected to have around a third of the cost of grey made in the EU by 2035 — even without the 45Q tax credit — based on projected gas prices of $4 per million metric BTU in the US and $9 per million metric BTU in Europe. With the 45Q, Yara projects that blue ammonia will cost $80 per tonne to make.
"The combination of low-cost gas, the opportunity for significant scale, and in relative terms, affordable CCS alone makes this a significant opportunity that a company like Yara and Yara Clean Ammonia can benefit from," said Magnus Krogh Ankarstrand, president of Yara Clean Ammonia.
"This has been amplified by the Inflation Reduction Act, which through the 45Q incentives represents a significant benefit up to $140 per tonne of blue ammonia over a 12-year period, representing a significant number in potential nominal accumulated tax credit".
In addition, Europe is expected to shift from urea-based fertilisers to nitrates — which already have a premium attached — as the carbon border adjustment mechanism comes into force, since urea contains CO2 and releases the greenhouse gas on spreading.
The Norwegian company is currently planning three large-scale blue ammonia projects, two of which are based in the US — although it has not taken final investment decision (FID) on any of these facilities to date.
Yara holds a 50% stake in the first, YaREN, based in Texas, which it estimates it will spend $1.3-1.45bn towards capex. It has also committed to offtake all the ammonia produced by the plant — between 1.2 and 1.4 million tonnes of blue ammonia per year. Production is due to start in 2027 or 2028.
The company also plans to invest $1.8-2bn into a second US project, with the ambition to offtake 0.8-1 million tonnes per year from start up in 2028 or 2029.
Nearer term, Yara is developing the Sluiskil CCS project in Norway, which it fully owns and from which it will offtake around 400,000 tonnes a year once production starts between 2025-27. The project is expected to require around $200m in capex.
And while the North American blue ammonia projects target a 95% carbon capture rate, Sluiskil will only capture around 60% of its emissions, which could make it hard to market in the EU, where low-carbon hydrogen must have an emissions intensity of at least 70% that of fossil fuel equivalents.
Elsewhere, the Norwegian firm is also building a 24MW green ammonia pilot project in Porsgrunn, with the support of a NOK 283m ($26m) grant from government-owned lender Enova.
However, Holsether noted that while the company's ambition is to "optimise the share of green ammonia", it is only on the condition that "it develops competitive economics, sufficient scale, and better climate impact — and nature impact".
Yara cited an Arkwright market study that expects 283 million tonnes of ammonia demand by 2050 for use in fertilisers, anticipating an additional 210 million tonnes of new demand to come from shipping.
Around 59 million tonnes of demand will come from ammonia's use as a hydrogen carrier, while its use in power generation is expected to stay relatively marginal at 21 million tonnes, the company believes.
"Blue ammonia is an important and profitable transition lever towards 2030, but its share in 2050 should be optimised given feasible scale and economics of green ammonia," he added.
"Blue ammonia as of today can reduce at least 70% of emissions across all three scopes when replacing grey ammonia production. Remaining blue ammonia emissions, mostly pertaining to scope 3 and upstream gas production, can likely be further mitigated toward 2050. These emissions would need to be abated over time through cleaner natural gas, renewable natural gas, or offset if Yara is to reach net zero by 2050."
Source:HydrogenInsight