World's largest green hydrogen project begins production in China
---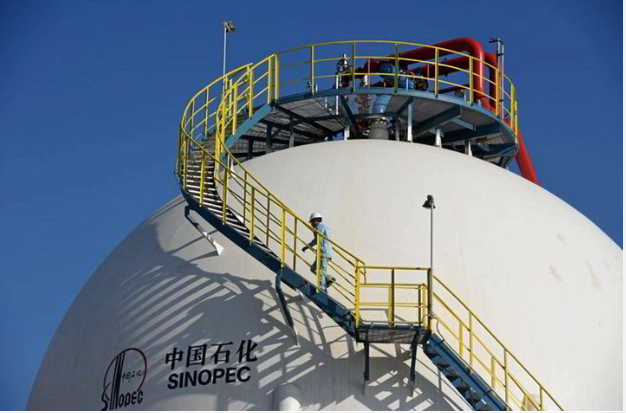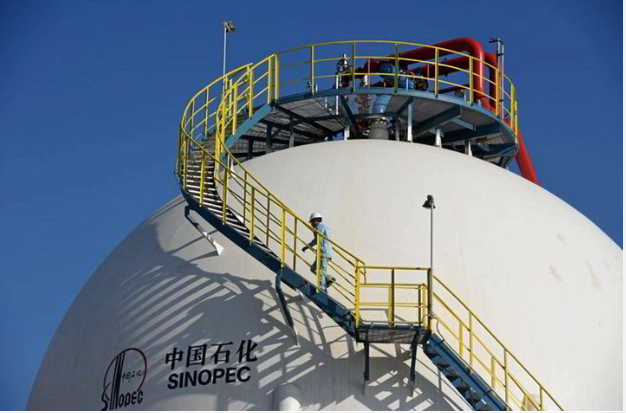 The 260MW Kuqa facility in Xinjiang will displace grey H2 at state oil company's existing refinery
The world's largest green hydrogen facility — the 260MW Kuqa project in Xinjiang — has started production, with an initial output of 10,000 tonnes a year.
The plant, developed by state oil company Sinopec, has 52 5MW electrolysers, and will eventually be ramped up to 20,000 tonnes a year. It also has 210,000 standard cubic metres of storage capacity in spherical tanks, and pipelines with a throughput of 28,000 standard cubic metres per hour.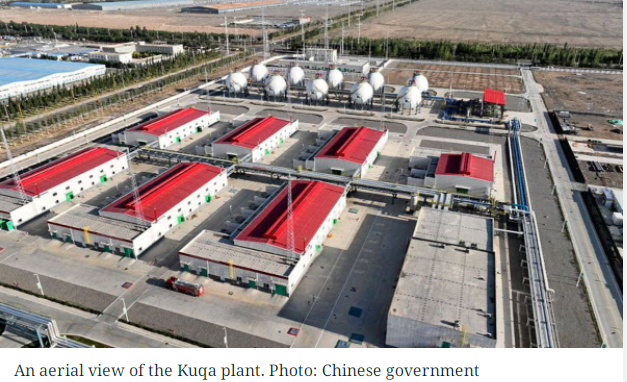 All major equipment, including the solar modules, electrolysers, storage tanks and pipelines, was manufactured by Chinese companies. Previous local reports indicated that the electrolysers were supplied by Longi, Peric and Cockerill Jingli Hydrogen, which is now 100%-owned by Belgium's John Cockerill.
However, while photos published on the Chinese government's website indicate vast acres of photovoltaic modules have been built for the project, reports remain coy on exactly how much solar capacity has been built for this project.
While the initial project proposal announced in December 2021 included 1GW of dedicated solar power, research house BloombergNEF wrote in a report to its subscribers last summer that this had been reduced to just 361MW, which was only capable of supplying 58% of the electrolysers' electricity needs.
And while Sinopec may source the rest of the project's power from clean energy sources, it is also possible that the remaining 42% of electricity going into the project will come straight from China's coal-dominated grid, raising questions around exactly how "green" the H2 output will be.
However, the state oil company claims that it will be able to avoid 485,000 tonnes of CO2 emissions a year by using hydrogen produced at the Kuqa plant to displace fossil gas-derived H2 at a nearby oil refinery operated by its subsidiary Sinopec Tahe Refining and Chemical Company.
Sinopec is one of China's largest consumers of hydrogen made from unabated fossil fuels. It produces and uses around 4.5 million tonnes of H2 per year, mainly to process crude oil and make petrochemicals. The state oil company has recently expanded into hydrogen as a transport fuel, with more than 100 refuelling stations built.
And it is currently in the process of building an even larger green hydrogen project, able to produce 30,000 tonnes per year, in Ordos, Inner Mongolia. That facility will be powered by 450MW of wind power and 270MW of solar, and will supply H2 to a coal processing plant which makes synthetic chemicals.
Source:HydrogenInsight