The World's First 2,000 Nm3/h Water Electrolysis Hydrogen Production Equipment successfully Rolled Off the Production Line of CSSC PERIC
---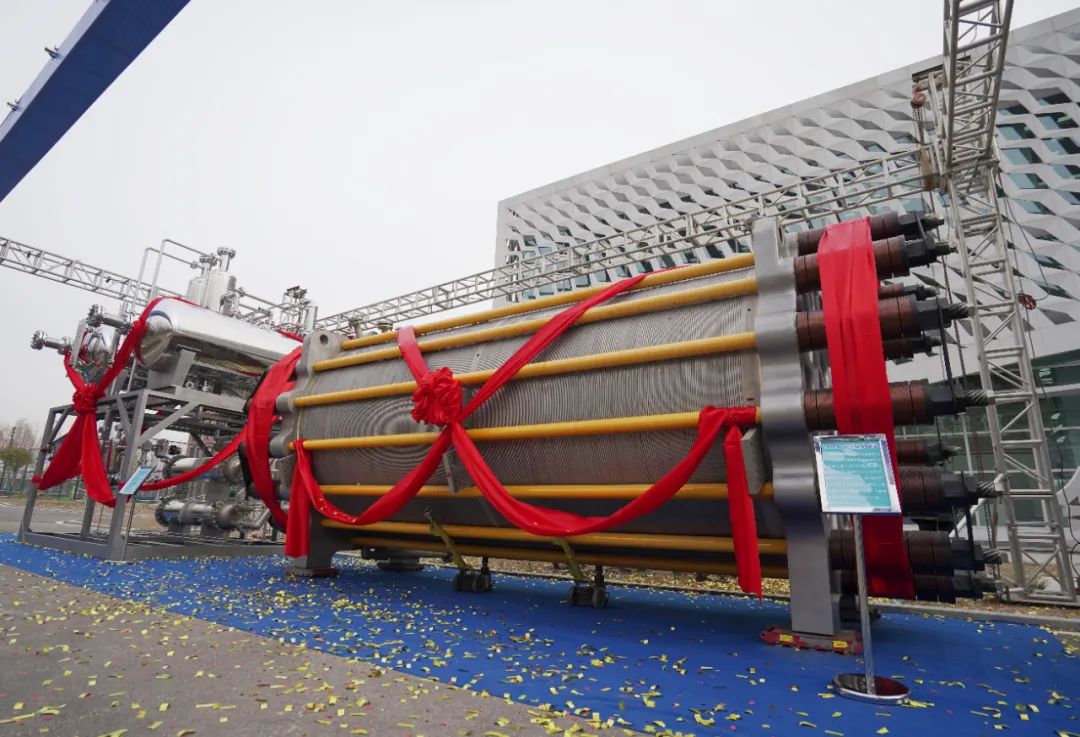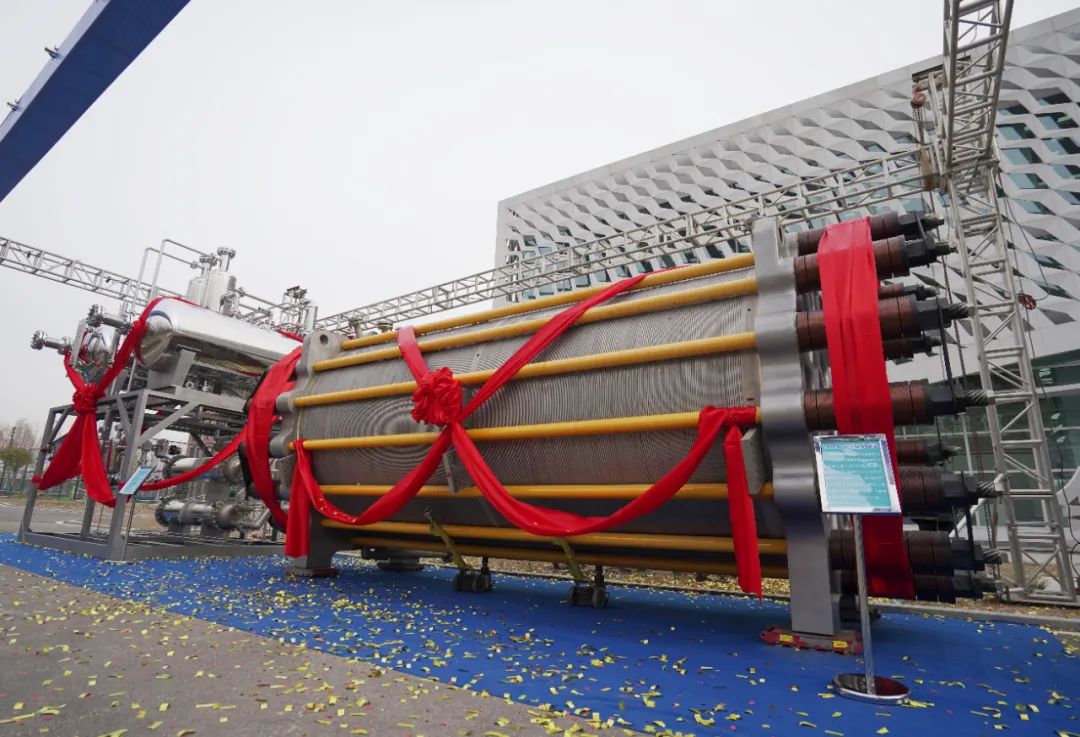 December 16, 2022: CSSC PERIC Hydrogen Technologies Co., Ltd released the world's first set of water electrolysis hydrogen production equipment with a single hydrogen production capacity of 2,000Nm3/h.
Independently developed by CSSC PERIC, the 2,000Nm³/h alkaline water electrolysis hydrogen production equipment has completely independent intellectual property rights, while achieved many key technological breakthroughs such as high current density, wide adjustable range, low operating energy consumption, and high stability.
The 2,000 Nm3/h water electrolysis hydrogen production equipment is capable of producing up to 2,000 Nm3/h hydrogen, which can be expanded to 3,000 Nm3/h, the operating current density has been increased by 20%, while the weight of the equipment has been reduced by 40%. With a dynamic adjustment capability range of 10%-120%, the system energy consumption can reach or even exceed the first-class international energy efficiency standard.
As the first set of 2,000 Nm3/h alkaline water electrolysis hydrogen production equipment around the globe, the successful roll-off marks the new level of China's green hydrogen production equipment and technology, also the green hydrogen production equipment "Made in China" has been pushed to new heights. It is of great significance to further promote the development of green energy economy and contribute to the National "Dual-Carbon Strategy" in China.
About CSSC PERIC Hydrogen Technologies Co., Ltd
PERIC Hydrogen Technologies Co., Ltd is a wholly-owned subsidiary of the Purification Equipment Research Institute of CSSC. PERIC is mainly engaged in the research, design, manufacturing of hydrogen generation system, as well as the utilization and research development of hydrogen energy. The annual production capability is 350 sets of alkaline type hydrogen generator and 120 sets of PEM type hydrogen generator.
So far, PERIC has produced and sold more than 1000 sets of water electrolysis hydrogen generation system, and more than 400 sets of hydrogen purification system, PSA Hydrogen Rich gas purification system and Hydrogen generation system by methanol cracking, with a cumulative output value of more than 3 billion yuan (0.43 billion USD). PERIC exported to more than 30 countries and regions such as Europe, North America, the Middle East, East Asia, South Asia, Southeast Asia and Africa. After more than 60 years of sustained and stable development, a complete range of hydrogen energy equipment industry has been formed.