Denmark launches green hydrogen Guarantee of Origin scheme — but where is the EU's?
---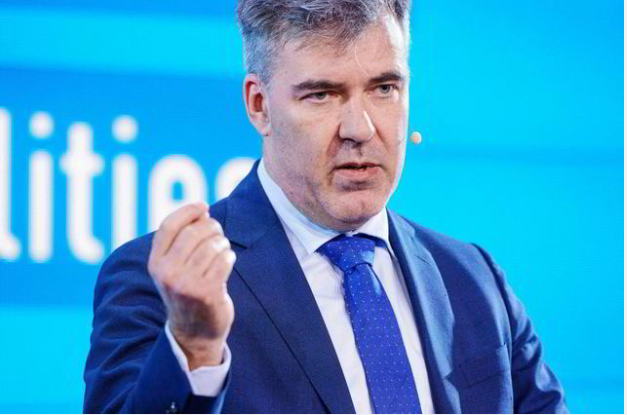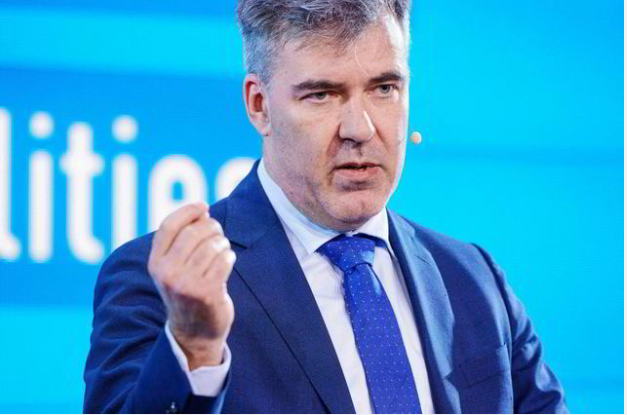 European Union has signed off on rules for renewable H2 and its derivatives, but no certification system has been lined up to validate them
The EU may have recently signed off its long-awaited Delegated Acts that define the rules for green hydrogen and its derivatives — known in EU jargon as Renewable Fuels of Non-Biological Origin, or RFNBOs.
But producers hoping to trade, import or apply for subsidies for RFNBOs will still need to prove that their product meets the bloc's exacting rules on additionality and temporal correlation — and proof will require a certification scheme. Yet the European Commission has not thrown its weight behind one, leaving the industry somewhat in limbo.
With no EU-wide system in sight, and its own subsidy green hydrogen auction closing next month, Denmark has had to move on its own, and has consequently launched its own Guarantee of Origin (GO) scheme for green hydrogen and derivatives such as ammonia and methanol — even though it somewhat deviates from the Delegated Act rules.
Denmark's GO — an extension of an existing scheme previously only open to producers of renewable electricity, gas and heat — is now up and running, having been enacted via an executive order from the government on 1 July, and should be available for green H2 producers bidding in the country's ongoing green hydrogen auction.
"There has been a demand for certificates of green hydrogen in Denmark in the short term which has led to the development of the Guarantee of Origin scheme [for] the time being," said a spokesperson for the Danish Energy Agency told Hydrogen Insight.
And the move was welcomed by Denmark's green hydrogen players.
"Guarantees of origin is an important mechanism for driving the green energy transition, which is also why we're pleased to see this step being taken by the Danish government," Kim Hedegaard, CEO of Power-to-X at Danish electrolyser manufacturer Topsoe told Hydrogen Insight.
"Power-to-X plays a crucial role in creating a greener economy, and this is both an acknowledgement of renewable hydrogen as a key element in this transition as well as a step towards creating a transparent and trustworthy renewable energy sector."
Denmark has more than 20 Power-to-X projects (those using renewable electricity to produce green H2 and its derivatives) in the works, including a giant €8bn ($8.69bn) proposal from Danish developer GreenGo Energy to produce more than a million tonnes of undefined "green fuels" as part of a 2GW Power-to-X electrolyser scheme.
And the country has already launched the first phase of its €170m ($185m) subsidy scheme this year, in which producers can bid for fixed-price grants in competitive auctions for the green hydrogen derivatives they produce from specific projects over a ten-year period — all of which is dependent on verified green H2.
The auction, which limits the fixed premiums available to green H2 producers to $1.23/kg, is expected to close next month.
By comparison, the most stringent EU RFNBO rules on additionality and temporal correlation into force in 2027 and 2029 respectively, although more general rules on determining green hydrogen production will apply.
However, although the rules broadly follow those laid out in by the EU, there is not an "exact alignment" with the criteria for RFNBOs, the DEA said.
Most significantly, it allows the use of grid power — in the plant's bidding zone or neighbouring bidding zone only — matched quarterly with supply verified as renewable under Denmark's existing electricity GO scheme, rather than monthly or hourly.
There is also no stipulation that power supply must be from new, or "additional" supply less than three years older than the green H2 plant.
"The requirement of the Guarantees of Origin for hydrogen is not an exact alignment of the criteria for RFNBOs although there are common specifications," a spokesperson for the DEA said.
"[It] will however indeed allow for the issuing of Guarantees of Origin for hydrogen produced by electricity from the grid if the producer of hydrogen can provide Guarantees of Origin for renewable electricity that fulfil the criteria."
However, the difference might be moot, as Denmark produces around 89% of its energy from renewable sources, according to data analytics site Nowtricity, close to the 90% threshold under which the EU rules allow green hydrogen produced with grid power.
In addition, the Danish scheme also deviates from the EU's mandate that RFNBOs produced from green hydrogen and captured carbon, such as methanol and synthetic methane or kerosene, must have more than 70% greenhouse gas emissions savings compared to fossil fuels.
The Danish GO programme forms one of just a handful of comparable schemes in place throughout the world — despite the growing clamour for some kind of official verification to enforce the EU's RFNBO rules.
The CertifHy programme, put together by the EU-backed Clean Hydrogen Partnership, has a GO system in place already but has not yet announced whether its application to formally verify RFNBOs under the EU's system has been accepted.
The Netherlands has a GO scheme for hydrogen, the HyXchange programme run by Gasunie subsidiary Vertogas, but certificates are only valid in the Netherlands.
Germany is also working on a GO scheme, while European power exchange EEX already provides green hydrogen-based guarantee of origin products.
Source:HydrogenInsight