Cipher Neutron, DynaCERT's Partner, Receives Purchase Order From Blade Hydrogen in Taiwan for Its AEM Electrolysis Technology
---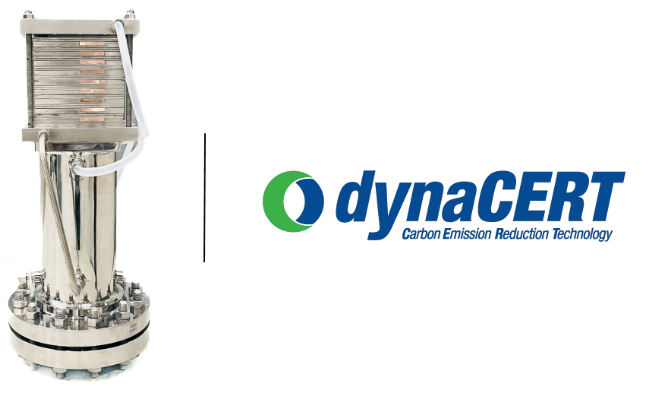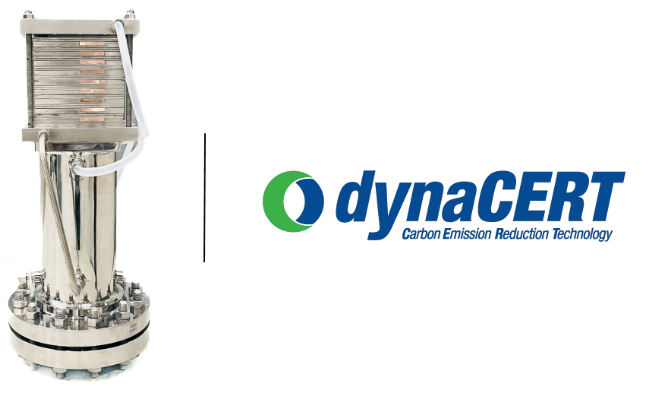 TORONTO– dynaCERT Inc. and its AEM Green Electrolyser partner, Cipher Neutron Inc. are pleased to jointly announce that Cipher Neutron has received an initial purchase order from Blade Hydrogen Technology Co. ("Blade Hydrogen) for a 10-Kilowatt AEM Green Hydrogen Electrolyser stack.
The AEM Green Hydrogen Electrolyser stack will be manufactured in dynaCERT's production facilities in Toronto pursuant to the Collaboration Agreement between dynaCERT and Cipher Neutron dated February 17, 2023. In addition to having options to purchase up to the current 50% of equity in Cipher Neutron, dynaCERT also owns half of the AEM Green Electrolyser technology that is being developed by Cipher Neutron.
About Blade Hydrogen
Blade Hydrogen is a dedicated fuel cell manufacturing and development company in Taiwan and is a spin-off of the fuel cell development department of the Industrial Technology Research Institute ("ITRI") of Taiwan. In 2022, ITRI had released a technological development plan for the application of hydrogen energy in Taiwan, in keeping with the nation's aim of achieving net zero carbon emission by 2050.
Blade Hydrogen has advocated the importance of electrolysis to produce green hydrogen in Taiwan for many years. With its past abundant system integration experience in green hydrogen, Blade Hydrogen has indicated that it will continue to maintain a close co-operation with Cipher Neutron regarding Cipher Neutron's Green Hydrogen Electrolysers.
Taiwan Hydrogen Electrolyser Market
The Taiwanese government has prioritized hydrogen energy, especially green hydrogen which can help reduce carbon emissions emanating from industry. In the future, the application of green hydrogen will be rapidly promoted in Taiwan for use in thermal power plants, the steel industry, semiconductors, and green vehicle applications.
Follow Up After Successful implementation of 10 kW AEM Electrolyser Stack
Blade Hydrogen expects to place a follow up purchase order of Megawatt capacity after the successful implementation of an initial 10-Kilowatt AEM Green Hydrogen Electrolyser system supplied by Cipher Neutron. This initial 10-Kilowatt system will be used for a project in Taiwan for stationary power generation use.
Mark Lin, Vice President of Blade Hydrogen stated "Cipher Neutron's AEM technology fits perfectly with our ongoing projects across Taiwan. We are thrilled to launch PFAS-free and PGMs-free AEM electrolyser technology for a greener and sustainable future of Taiwan and for the rest of the world. Cipher Neutron's upcoming products which include 100 kilowatt and 250 kilowatt AEM electrolysers will be the game changers for the international Hydrogen Economy, and we are proud to be a part of this transition period."
Gurjant Randhawa, President and CEO of Cipher Neutron, stated, "Cipher Neutron is very pleased to collaborate with Blade Hydrogen on its ongoing green hydrogen projects. The team at Blade Hydrogen are experts in green hydrogen and have successfully completed several projects worldwide. We commend Blade Hydrogen for its leadership in Green Hydrogen and fuel cell adoption."
Jim Payne, President & CEO of dynaCERT, stated, "dynaCERT is delighted to see the ongoing progress at Cipher Neutron and welcomes Blade Hydrogen as its client. Our semi-automated assembly plant in Canada is well-suited for the manufacturing of AEM Green Electrolysers and our shipping, inventory management systems and dedicated people stand at-the-ready to assist Cipher Neutron to expedite its purchase orders."
About Cipher Neutron Inc.
Cipher Neutron is a rapidly growing disruptive technology company focused on AEM Electrolysers for Green Hydrogen production and Reversible Fuel Cells for power generation and Energy Storage Solutions. Cipher Neutron is a global group of scientists, engineers, technology developers, experts in hydrogen technology, investment bankers and people that have worked in hydrogen for decades. Cipher Neutron's innovative products, such as AEM Electrolysers and Reversible Fuel Cells have unique advantages over other Green Hydrogen production,
power generation and energy storage solutions currently available in the global market.
About dynaCERT Inc.
dynaCERT Inc. manufactures and distributes Carbon Emission Reduction Technology along with its proprietary HydraLytica™ Telematics, a means of monitoring fuel consumption and calculating GHG emissions savings designed for the tracking of possible future Carbon Credits for use with internal combustion engines. As part of the growing global hydrogen economy, our patented technology creates hydrogen and oxygen on-demand through a unique electrolysis system and supplies these gases through the air intake to enhance combustion, which has shown to lower carbon emissions and improve fuel efficiency. Our technology is designed for use with many types and sizes of diesel engines used in on-road vehicles, reefer trailers, off-road construction, power generation, mining and forestry equipment.
Source:FuelCellsWorks