Ireland unveils national hydrogen strategy, with aim to export green H2 made from offshore wind — and no role for blue
---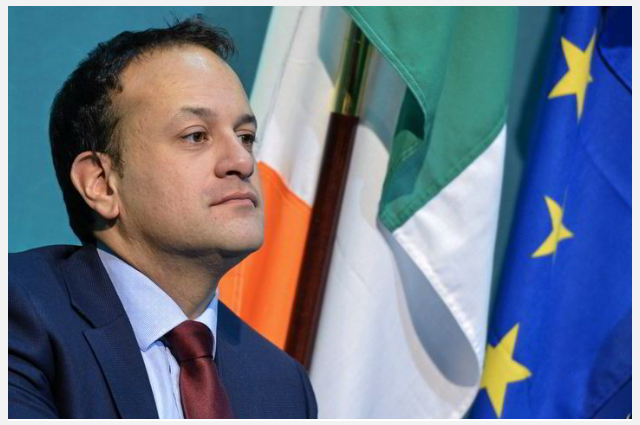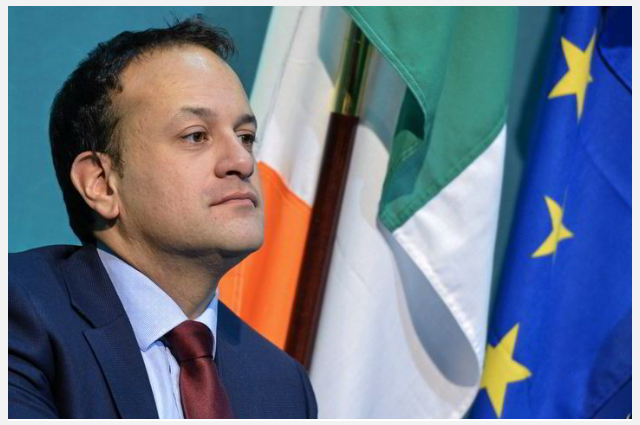 Country does not have the fossil gas or CCS facilities to pursue blue hydrogen, and it would not help meet long-term climate goals, 100-page document explains
Ireland has unveiled its first national hydrogen strategy, with a view to using its vast offshore wind resource to produce enough green H2 for its own needs and for export — while ruling out the production of blue H2 made from fossil gas with carbon capture and storage.
In the run-up to 2030, the government wants to concentrate on producing green hydrogen from surplus renewable energy that would otherwise be curtailed — acceptable under the EU's Delegated Acts — before increasing focus on making the gas directly from offshore wind.
It has therefore set a target for 2GW of offshore wind dedicated to green H2 production to be in development by 2030.
"Our wind resources are amongst the best in the world," says Eamon Ryan, minister for the environment, climate and communications and transport, in the foreword of the 100-page document. "Hydrogen represents one of the best ways of capturing these resources and specifically our capacity to produce renewable hydrogen from our excess energy. Realising the full potential of this massive resource will be a major opportunity for Ireland."
While offshore wind is generally a more expensive type of renewable electricity compared to onshore wind or solar, therefore resulting in more expensive green hydrogen, it is far easier to build gigawatt-scale projects at sea than on land that is already owned and in use.
Ireland is also one of the windiest countries on the planet, which prompted analyst Aurora Energy Research to declare in March that the country could produce the cheapest green hydrogen in Europe.
Producing green hydrogen for export is one of the three "primary strategic reasons" for developing the sector in Ireland, alongside decarbonising the economy and enhancing energy security.
"Given our vast renewable resources, Ireland has the potential to produce renewable hydrogen in excess of our own needs in the long-term," the strategy explains.
"With many countries across Europe having identified a long-term need for renewable and low carbon hydrogen imports to meet their own decarbonisation needs, Ireland could be well placed to supply these markets."
It adds that developing an export market could boost the economy and "help to deliver the necessary economies of scale needed to reduce production costs, allowing hydrogen to become competitive and strengthening the business case for large scale infrastructure such as a national hydrogen network to be developed".
Blue hydrogen
The strategy document practically rules out any development of blue hydrogen in the country, explaining that its production would "perpetuate Ireland's dependence on imported fossil fuels and does not deliver any benefits in terms of our energy security needs".
"As it requires carbon capture and storage facilities/export routes at a scale that do not currently exist in Ireland, low carbon hydrogen production would not necessarily offer a quick scale up of supply.
"Finally, whilst low carbon hydrogen does offer a reduction in emissions, it is not a zero-emission solution and therefore inconsistent with our long-term national climate goals. On this basis, low carbon hydrogen production is not anticipated to play a significant role in Ireland."
This in stark contrast to neighbouring UK, where blue hydrogen projects make up 84% of the country's clean H2 pipeline.
Uses and roadmap
The document also points out that Ireland has a different starting point to many other countries in Europe, which "already produce and consume large quantities of fossil-fuel-derived 'grey hydrogen'."
"With little to no existing hydrogen production or end-uses on the island today, the challenge in the Irish context will be to develop and scale up a hydrogen sector which currently does not exist," it explains.
"Heavy duty transport applications where there are binding EU targets for 2030 are anticipated to be the first end use sectors to develop, followed closely by industry and flexible power generation."
The document sets out the "long-term strategic vision of what role hydrogen will play in our future economy and what needs to be done in the coming years to enable the development of the hydrogen sector in Ireland".
So it does not contain immediate policy actions such as subsidies or any other kind of financial support.
Instead, it sets out a list of 21 actions — effectively a roadmap — that will eventually be delivered "through the National Hydrogen Strategy" between now and 2030 (although some will be "ongoing").
These include publishing the "likely locations, volumes and load profile of surplus renewable on our electricity grid out to 2030"; developing "the commercial business models to support the scale up and development of renewable hydrogen" and creating a "roadmap to bring net-zero dispatchable power solutions to market by 2030, to support the delivery of a near net-zero power system by 2035".
Hydrogen Insight will shortly publish a separate article on the planned uses of green hydrogen in Ireland.
Source:HydrogenInsight