COP28 set to include plan to double global hydrogen production to 180 million tonnes a year by 2030
---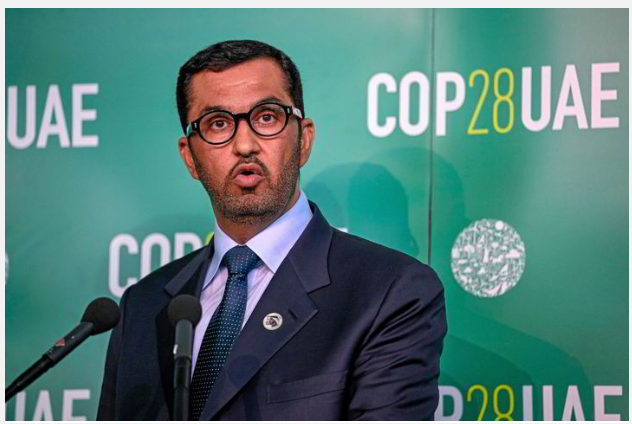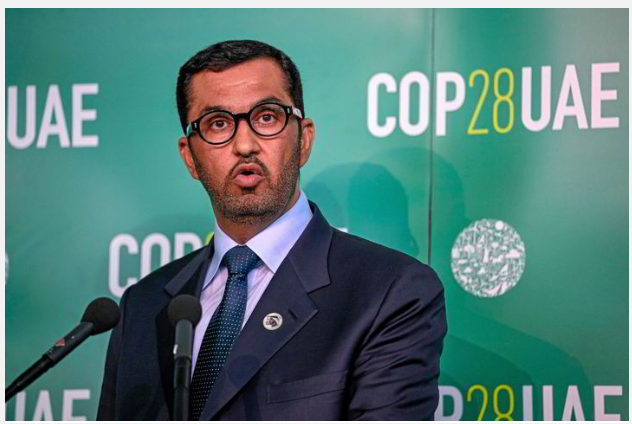 President-designate Sultan Al Jaber calls for a near-impossible 'dramatic scale up of new low-carbon hydrogen production and decarbonisation of existing hydrogen production'
The controversial president-designate of the forthcoming COP28 conference in Abu Dhabi has announced a plan to double global hydrogen production to 180 million tonnes a year by 2030, according to a speech he made in Brussels yesterday.
Sultan Ahmed Al Jaber — who is also minister of industry and advanced technology in the United Arab Emirates, CEO of state oil giant ADNOC and chairman of renewables developer Masdar — told the international Ministerial on Climate Action that his team would "co-create a practical action plan, based on the science, around pathways consistent with keeping 1.5°C within reach.
"On the supply side, we are partnering with governments in the [Global] North and South to double energy efficiency, triple renewable energy capacity to 11,000GW, and double hydrogen production to 180 [million] tonnes per year by 2030," he told climate and environment ministers from the EU, China and Canada.
The comment on hydrogen is a little puzzling, because almost all of the current 90 million tonnes of H2 being produced each year is made from unabated fossil gas or coal — resulting in more greenhouse gas emissions than the UK and Indonesia combined.
Is the plan to keep producing all that grey hydrogen, and add more to the mix, with maybe some green or blue hydrogen thrown in?
Al Jaber wrote in a letter to all COP28 parties yesterday that his "Presidential Action Agenda" includes getting "countries and companies to support a dramatic scale up of new low-carbon hydrogen production and decarbonisation of existing hydrogen production to reach an overall doubling of hydrogen production enabled by fast-tracking global hydrogen trade."
However, producing 180 million tonnes of low-carbon H2 by 2030 would be almost certainly impossible.
Doubts are already emerging as to whether the EU will even be able to meet its goals to produce ten million tonnes of green hydrogen a year by 2030, with a further ten million imported.
And Masdar — which aims to produce one million tonnes of green hydrogen annually by 2030 — states on its website that the global demand for renewable H2 "is expected to reach around 30 million tonnes per annum by 2030".
And consultant McKinsey wrote in May that global "planned production for clean hydrogen by 2030" would only add up to 38 million tonnes annually.
So it would seem that scaling up global hydrogen production by roughly 90 million tonnes this decade would necessitate increased production of grey H2, which would increase greenhouse gas emissions.
Incidentally, Al Jaber's company, ADNOC, produces more than 300,000 tonnes of grey hydrogen per year, with plans to scale up to 500,000 tonnes, while also preparing to make one million tonnes of blue ammonia (made from H2 produced from fossil gas with carbon capture) annually at a project in Abu Dhabi.
COP28 is due to take place from 30 November to 12 December 2023.
This article was updated on 14 July to add context from Al Jaber's letter.
Source:HydrogenInsight