'Extremely concerned' | Future of UK hydrogen heating trials hangs in the balance as opposition grows in Redcar
---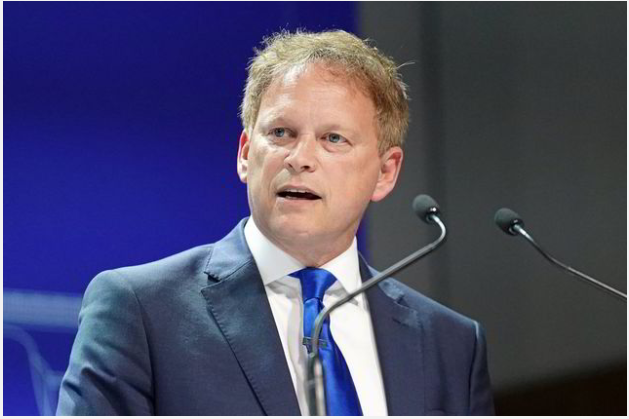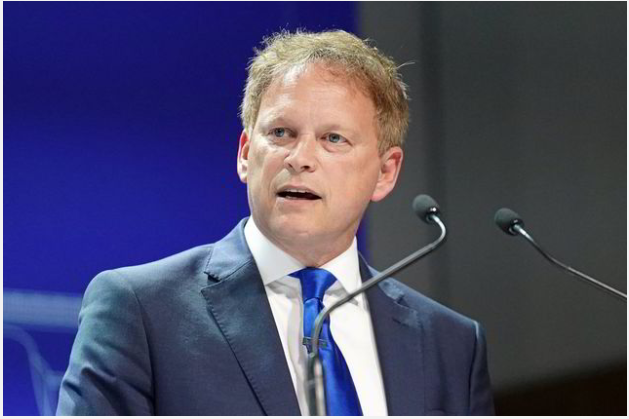 Energy minister sends mixed message on H2 heating as rumours abound that the pilot scheme could cost £200m
The future of a controversial hydrogen heating trial in the UK hangs in the balance after the one proposal left in the mix is facing growing public opposition — and as the country's energy secretary sought to play down the government's commitment to H2 in heating amid rumours that the trial could cost a massive £100,000 ($131,000) per property.
However, Grant Shapps, the UK's energy secretary, also insists that the country would nevertheless carry out hydrogen heating trials in areas where local residents are in favour.
On Monday, the government scrapped gas company Cadent Gas's proposal for the UK's 2,000-property Hydrogen Village trial competition, citing a lack of public support in the trial area of Whitby, northwest England, a development which many assumed would lead to a guaranteed award to Redcar.
But in a statement to Hydrogen Insight yesterday (Thursday), the Department of Energy Security and Net Zero (DESNZ) said it has not yet decided whether to move ahead with the one remaining heating trial application, Northern Gas Networks' (NGN) proposal in Redcar, northeast England.
"We are developing and discussing the proposal for a hydrogen village trial in Redcar with NGN," a spokesman for the government said. "A decision on whether to proceed and the level of public funding will be made later this year."
The decision to scrap the Whitby proposal was made after months' of wrangling between residents opposed to the scheme, and Cadent Gas. The uproar was such that Cadent was forced to grant an independent debate and a vote on the matter — as well as U-turning on an original commitment not to allow residents to keep their gas boilers — and the government was forced to introduce a new condition for competition applications to demonstrate "strong local support".
Now, the protest appears to be growing in Redcar as well. On Tuesday, campaigners sent a letter to ministers and local MP Jacob Young — a former chairman of the fossil fuel-industry-backed All-Party Parliamentary Group on Hydrogen — flagging their concerns and asking for an independent debate and vote on the hydrogen heating proposal.
"As residents, we are extremely concerned that there is a lack of independent advice and evidence available to us," the letter read. "Redcar residents deserve unbiased information to help us make decisions that will directly affect our day to day lives. We call for independent experts to advise local residents on the risks and benefits of taking part in this trial, and more widely to advise the government on whether the trial should go ahead."
A total of 43 independent studies have now found that hydrogen will play no role or just a marginal role in home heating.
A petition demanding the debate and vote also now has more signatures than those that said they were in favour of the scheme in NGN's independent survey — the latter of which was found by a Hydrogen Insight investigation to be somewhat flawed.
Hydrogen Insight has also learned that, following the termination of Cadent's proposal, campaigners in Whitby are now actively supporting the Redcar campaign group.
And consternation is also growing within the ranks of the local authority, Redcar and Cleveland Borough Council. Hydrogen Insight understands that, ahead of the next meeting on 27 July, one councillor is prepared to propose a motion for the council to call to scrap the hydrogen heating trial altogether (although they will need a seconder to get the motion on the agenda), while others may be prepared to support a motion formally calling for a debate and vote.
Further questions remain about the cost of the trial. Rumours have been flying around Westminster for some time that the trial will cost around £100,000 per property — although it is not clear whether this refers to the total figure or just the public contribution — which equates to a total project cost of £200m.
Crossbench peer Baroness Bryony Worthington questioned ministers on the rumoured £100,000-per-property figure during a debate in the UK's upper house in March. DESNZ minister Martin Callanan told her in response that he could not make any estimates ahead of the gas companies' final submissions.
Hydrogen Insight has also been told about the £100,000 figure from a separate source with contacts in the government.
DESNZ declined to comment on the figure when asked by Hydrogen Insight, pointing out only that any Hydrogen Village proposal will be jointly funded by NGN and the UK government.
"This will be spent on a range of activities to support the successful delivery of the trial, including hydrogen supply, storage and associated infrastructure, network conversion, converting properties to hydrogen or an alternative heating option including appliances, and consumer engagement," said a spokesperson for DESNZ.
However, NGN, which also declined to comment, shelled out just 10% of the costs of the £6.64m design phase of the Redcar hydrogen trial, with the government covering the rest. By comparison, Cadent met 60% of the £8.28m costs for the design phase for Whitby.
Householders have been assured that the trial will not cost them anything personally, but questions remain about the extent to which this promise can be kept if, for example, property values are affected by the scheme.
Recent comments from Shapps have further added to the confusion. The energy minister has indicated that the government is also souring on hydrogen heating, and he doubled down on this position yesterday while simultaneously committing to carry out the trials.
"There was a time when people thought you will just have something that looks like a gas boiler and we'll feed hydrogen into it," he told a lunch meeting in London.
"It's not that we won't do trials," he said. "We will. But I think hydrogen will be used for storing energy. You won't have to switch off wind farms when you don't need the power because you can turn it into hydrogen and use it later."
And he implied that Redcar might still go ahead on the basis of public support, despite evidence of growing opposition in the area.
"It is fundamentally unpopular in [Whitby] and I don't believe in telling people we will be coming in to rip out your boiler to replace it with this other thing that you don't want, when there are other areas of the country that actually do want to go ahead with a trial."
But Redcar resident and campaigner Steve Rudd remained sceptical of the reporting around Shapps' views.
"[Campaigning] costs us heavily in effort, family life, sleep patterns and loss of earnings," he told Hydrogen Insight. "My trust in some of these articles [quoting Shapps] is somewhat jaded. But we can live in hope."
Source:HydrogenInsight