Nikola shares surge after it secures order for 50 hydrogen trucks — with Nasdaq delisting now looking unlikely
---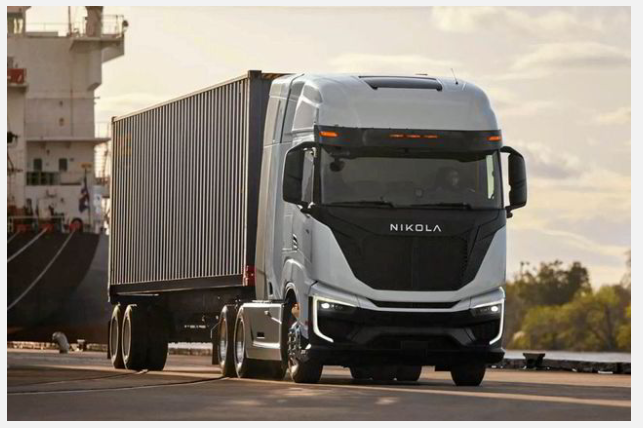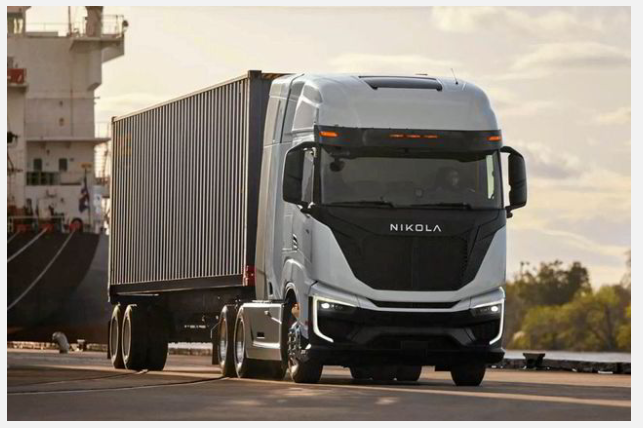 The embattled company will also offtake low-carbon H2 and acquire high-pressure trailers from its customer BayoTech
Hydrogen and battery-electric truck manufacturer Nikola Corporation has seen its share price surge after it agreed a deal with Albuquerque-headquartered BayoTech to purchase each other's technologies.
The embattled company's stock grew about 60% to $2.22 on Thursday — and continued to rise in early Friday trading to $2.75 — after it announced that BayoTech will purchase 50 of Nikola's fuel-cell Class 8 Trucks over the next five years, with the first 12 to be delivered in 2023 and 2024.
In exchange, Nikola will buy up to ten of BayoTech's HyFill transport trailers, which it will use to distribute high-pressure gaseous H2 from production sites to refuelling stations. The zero-emissions truck firm will also offtake volumes from BayoTech's projects in Missouri and California from this year and 2024 respectively.
However, BayoTech's "BayoGaaS" equipment is actually a steam methane reformation (SMR) unit which runs off pipeline fossil gas to produce grey hydrogen, although it claims 20-30% greater energy efficiency than conventional SMR facilities. And while the firm says that by running biomethane or waste-derived gas and adding a carbon capture element will make this equipment capable of producing "fully renewable green hydrogen", no electrolysis powered by wind or solar energy takes place.
Hydrogen Insight has reached out to BayoTech to confirm whether the Missouri and California plants will be run with carbon capture and storage, biomethane or waste gas, both, or neither.
But regardless of BayoTech's questionable green credentials, this purchase order has boosted Nikola's stock by almost 100% (at time of publication).
And the embattled zero-emissions truck manufacturer may be out of the woods when it comes to the threat of delisting from the Nasdaq stock exchange, having sustained a share price at or above $1 over the past 30 days. Nasdaq required Nikola to ensure this closing bid price for a minimum of ten consecutive days by 20 November to stay listed.
However, Nikola is still in financial difficulties, with about $2bn of debts, and the company reported in February that it would have "continuing losses for the foreseeable future".
The share price recovery comes amid a scaled-back strategy announced last month, in which the company said it would focus on launching its Class 8 fuel cell truck to the North American market — fulfilling 178 orders from 14 customers — and its integrated hydrogen production and distribution business, HYLA, and exiting a European joint venture with Iveco.
This streamlining of operations, intended to keep cash spend below $400m by next year, came at the cost of 370 jobs — 150 of which were involved in the European side of the business — although Nikola
Source:HydrogenInsight