'Mr. Bean' gets to grips with Toyota hydrogen car
---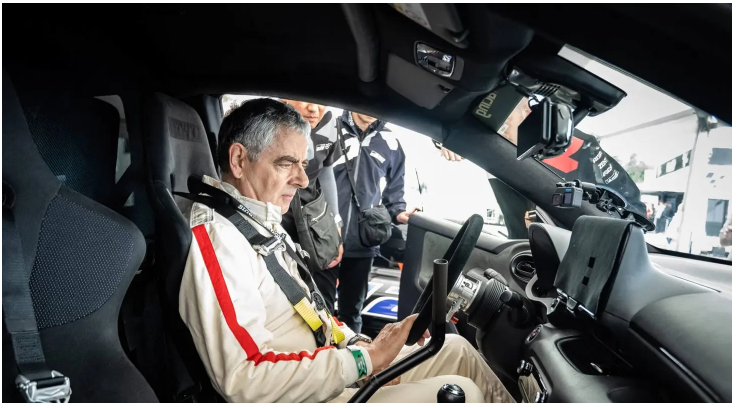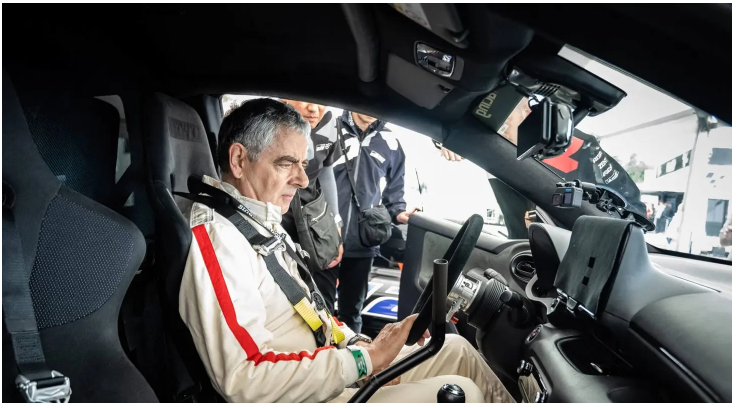 Often he drives audiences to exasperation and hysterics, showing less-than-accomplished handling with his trademark yellow Mini – but Mr. Bean actor Rowan Atkinson showed he has a cool head when it comes to hydrogen.
Four years ago, his distinctive car made some characteristically sharp manoeuvres at Goodwood, past some altogether more pristine-looking Union-Jack-decked models, but this time around Atkinson's handling was more assured as he checked out Toyota Gazoo Racing cars on display at the Festival of Speed – including the hydrogen-powered GR Yaris H2, making its festival debut.
Toyota wants to demonstrate that the carbon neutral hydrogen combustion engine technology is developing can maintain the speed, sound and feel of high-performance motorsports for drivers and spectators alike.
Unveiled by Toyota Motor Corporation Chairman Akio Toyoda at this year's Le Mans 24 Hours, this hydrogen-engine prototype has been developed with future competition in its sights, notably a future top H2 category at the legendary endurance race. It is on static display at the festival, together with the GR010 HYBRID.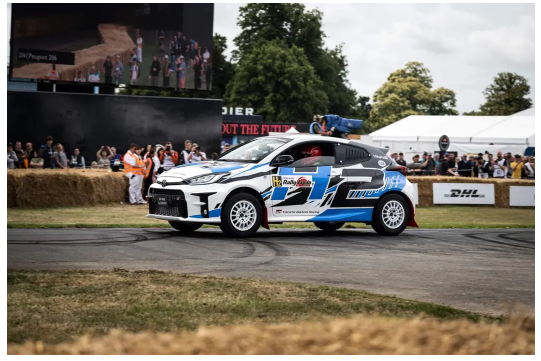 The hydrogen fuel, 1.6l fuel tanks and refuelling process found in the hydrogen GR Yaris are the same as those in the Mirai. However, while Mirai employs chemical reactions in the fuel cells to generate energy, the experimental GR Yaris features an internal combustion engine with hydrogen as the fuel.
The hydrogen-powered experimental GR Yaris and the Corolla Sport both feature the same G16E-GTS, 1.6-litre, in-line 3-cylinder, turbocharged engine that is found in the GR Yaris, but with a modified fuel supply and injection system for use with hydrogen as fuel.
The GR Yaris Rally2 Concept, unveiled in concept form at Rally Japan at the end of the 2022 season, is set to be offered by TGR as a customer car that will be eligible for many national regional championships worldwide.
In a recent interview, Atkinson said he felt "duped" by the green claims about electric vehicles.
"Hydrogen is emerging as an interesting alternative fuel, even though we are slow in developing a truly green way of manufacturing it," he said.
Source:H2 VIEW