Centrica boss lashes out at 'self-serving, anti-hydrogen trolls' in the wake of H2 heating trial cancellation
---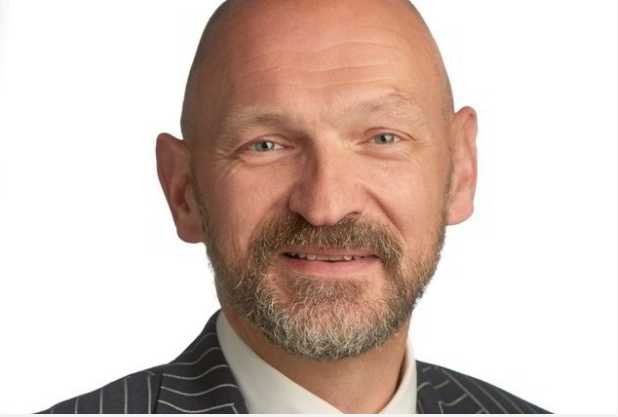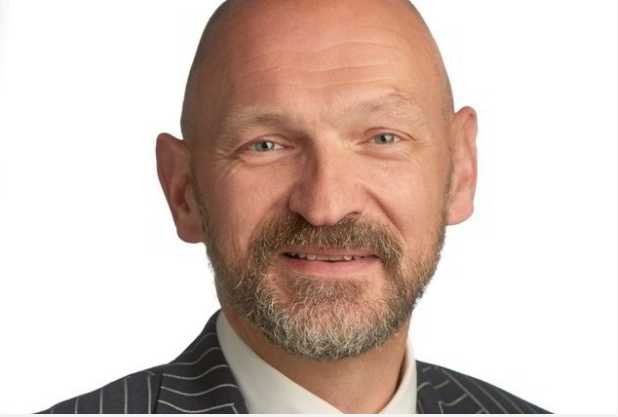 Using hydrogen for heating makes sense because we'll make H2 for power stations anyway, says Chris O'Shea
The head of one of the UK's biggest utilities has lashed out at critics of hydrogen in heating, calling them "trolls" who are looking out only for themselves and calling for the UK to use its "amazing" existing gas network for hydrogen transportation.
Chris O'Shea, chief executive of British Gas parent company Centrica additionally claimed in a LinkedIn post today (Tuesday) that using hydrogen for domestic heat makes sense because UK is likely to be producing green hydrogen for the power sector anyway — so the country may as well use its existing gas network to deliver H2 to domestic properties.
But in a post in which he noted that Centrica does not own any gas distribution infrastructure, implying that it is not a vested interest — an accusation often levelled at hydrogen proponents within the gas industry — he did not mention that British Gas is the UK's biggest installer of gas boilers and the largest supplier of domestic natural gas.
Pointing to the wild variation of renewable energy penetration in the UK's power mix (it reached 70% on Saturday morning and was just 10% on Tuesday morning), O'Shea said the country needs more dispatchable generation, which it can get by making green hydrogen from wind power and then using it in power stations.
"When the wind doesn't blow and the sun doesn't shine, we have a problem," said. "That problem won't be solved by building more wind generation. It will only be solved by having clean, readily dispatchable, non-weather dependent electricity sources such as hydrogen fired generation (which produces no carbon emissions)."
"Let's hope those trolls who are anti-hydrogen stop their self-serving opposition and start looking at what's right for customers rather than what's right for them," said "At Centrica, the only things we're against are climate change and unaffordable solutions."
It is not clear which "trolls" O'Shea is referring to — he did not specify at whom his comments were directed — and it is also not clear what prompted his comments today.
But taken alongside a spirited defence of H2 boilers in the right-wing Daily Telegraph newspaper today, his comments could be seen as a rebuke of UK energy secretary Grant Shapps, who has made two public statements over the past few weeks walking back the government's commitment to H2 heating.
Shapps' department dropped one of the two proposals in the running for the government's 2,000-property Hydrogen Village trial — the Whitby scheme put together by Cadent Gas in partnership with Centrica subsidiary British Gas.
Those voicing opposition to hydrogen heating have tended to be independent experts or ordinary members of the public campaigning against proposals to bring hydrogen heating trials into their homes and local community.
Most of the public's objections have been on safety grounds, as hydrogen is explosive and liable to leak, prone to producing high concentrations of harmful nitrous oxide (NOx) emissions, as well as fears about future high costs.
It would take three times as much fossil gas to heat a home with blue hydrogen (made with carbon capture and storage) than with fossil gas alone, while a home heated with green H2 would require five to six times the amount of renewable electricity to produce the same amount of heat as a heat pump.
Research from Cornwall Insight found that the use of green hydrogen in heating would double heating costs by the end of the decade.
Opponents also point out that green hydrogen in particular is likely to be a scarce resource that should be diverted towards hard-to-abate sectors such as the production of fertiliser, steel and chemicals.
Centrica's competitor Octopus Energy, which recently invested in a heat pump firm and is arguably one of the vested interests often invoked by hydrogen proponents, has also been vocal in its opposition to H2 heating, with the company's boss Greg Jackson describing it as "flushing the toilet with champagne".
Speaking to the Daily Telegraph today in the same article in which O'Shea was quoted, Octopus's head of external affairs, Clem Cowton said that the company had previously investigated investing in H2 heating but had abandoned the idea.
"The more we looked at it, the harder it was to find independent researchers or scientists anywhere who would say hydrogen is a good idea for heating, because the fundamental physics and economics just do not stack up," she said.
But O'Shea's points about curtailed wind supply being used to make hydrogen, and for the use of H2 in power applications have been won some backing.
The UK is currently considering a subsidy programme for hydrogen power stations, Hydrogen Insight exclusively revealed in April.
And proposals to produce green H2 from curtailed wind power are gaining traction in the country, because the grid operator National Grid is expected to pay up to £2.6bn ($3.4bn) in compensation to wind generators that have to stop sending power to the grid when electricity demand is low.
The problem is especially acute in Scotland, which accounts for 80% of all curtailed wind power.
However, there are concerns that using electrolysers — which cost roughly $1m per MW — only at times of excess wind power would result in a high levelised cost of hydrogen, even with zero-cost electricity, due to low levels of output.
The round-trip efficiency of power-to-hydrogen-to-power is poor, with about 60% or more of the original energy lost, compared to only about 4% for batteries that could also be used to store wind energy, although hydrogen can be stored for months, rather than days. Other alternatives for storing or using excess wind power include newer forms of long-duration energy storage, such as thermal or liquid-air, or through demand-side response.
"This [curtailment] is why we should also think about hydrogen for heating homes — we must produce it to make sure we have enough electricity, so why not use the amazing gas infrastructure we already have in the UK?" said O'Shea, stressing that Centrica is in favour of all types of decarbonised heat.
His company is the UK's biggest retailer of electricity and the biggest installer of heat pumps, he pointed out, adding: "We are for more electrification, we are for hydrogen for power generation, we are for heat pumps, we are for hydrogen boilers."
Source:HydrogenInsight