Engulfed in flames | Fuel cell bus in California destroyed as hydrogen tanks explode during refuelling
---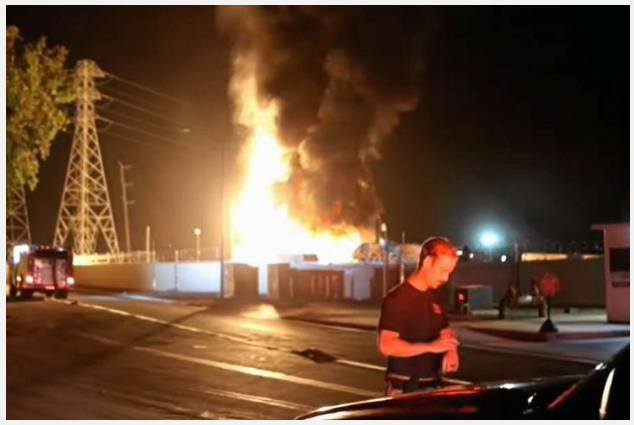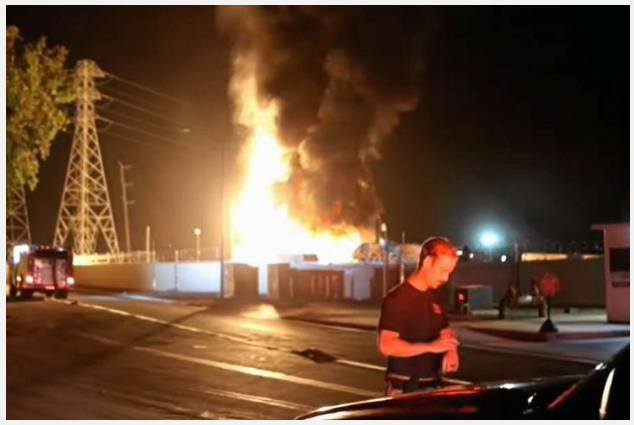 'Too early to speculate' on cause of fire, says bus company CEO
A $1.1m hydrogen fuel cell bus in the city of Bakersfield in California was destroyed as its hydrogen tanks exploded during refuelling in the early hours of yesterday morning (Tuesday).
A section of the Golden State Highway was closed as firefighters fought the flames, but no injuries were reported and damage was limited to the single bus and the dispenser of the refuelling unit.
Golden Empire Transit, the company operating the fuel cell buses, noted in a statement that the primary tanks of the fueling station did not ignite due to unspecified safety measures installed within the refuelling station.
"It is too early to speculate what happened and the Bakersfield Fire Department is conducting an investigation," said Karen King, the bus company's CEO.
The firm had purchased ten fuel cell buses and installed the refuelling station — the first in Kern County — as part of a push to comply with rules from state regulator the California Air Resources Board (CARB) for all public transportation to be zero-emission, i.e. battery-electric or run on hydrogen fuel cells, by 2040.
At least 50% of large and 25% of small transit agencies' new bus purchases must be zero-emission by 2026, increasing to 100% of new purchases by 2029.
CARB estimates that mobility accounts for around half of California's greenhouse gas emissions and 80% of emitted precursors to ozone (a major component of smog), if fuel production and delivery is accounted for.
Bakersfield, which has a population of over 400,000 people, is also regularly ranked as one of the worst cities in the US for air pollution, although this is linked mostly to nearby agricultural and oilfield activity.
Golden Empire Transit published its strategy to reach zero emissions in 2020. The $286m plan envisages battery-electric buses operating on supplementary "paratransit" routes, with 100% of buses on fixed routes fitted with fuel-cells due to a longer range and shorter refuelling times, similar to those of the compressed natural gas (CNG) vehicles currently in use.
While "a small percentage of the routes currently operated… could be satisfied by battery electric buses", Golden Empire Transit claimed that despite the 2.1% higher cost, "operating one type of vehicle offers significant benefits to the agency as all buses can be operated and maintained efficiently and economically".
Similarly, it claimed that opting for a single type of bus meant they would be more interchangeable and "can be dispatched on any route as required".
Source:HydrogenInsight