Peugeot, BMW Open to Hydrogen as Future Racing Platform
---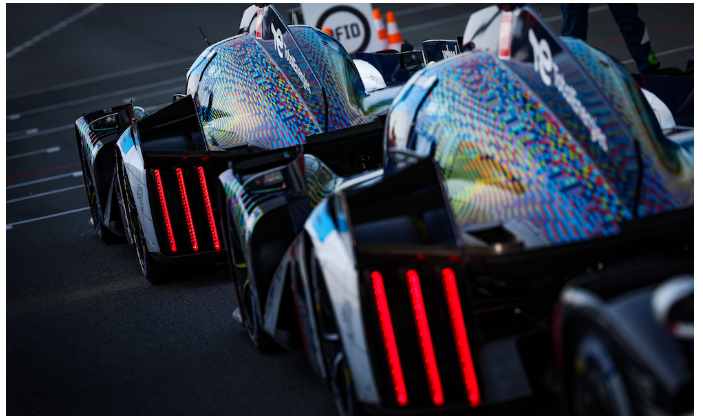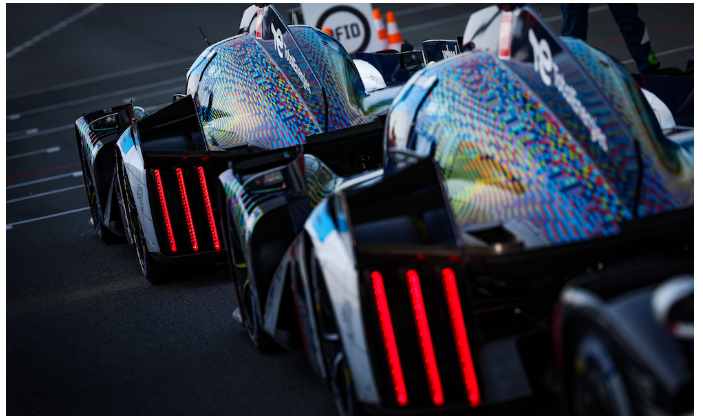 Peugeot, BMW among manufacturers looking at hydrogen technology options in WEC…
Peugeot and BMW have signaled interest in the adoption of hydrogen fuel as the basis for a future category in the FIA World Endurance Championship.
WEC co-organizer the ACO, which runs the 24 Hours of Le Mans, has been pushing for hydrogen technology in recent years and is planning to introduce it as a racing class in 2026.
Toyota was the first manufacturer to make a serious expression of interest in the category when it unveiled the Toyota GR H2 Racing Concept at Le Mans this month.
Peugeot, which is one of Toyota's competitors in the Hypercar class and a fellow LMH manufacturer, is among the companies looking at the prospect of hydrogen.
"We're very open," Peugeot CEO Linda Jackson told Sportscar365. "Why do we do WEC right now? It's because it's part of our electrification strategy: it's hybrid.
"I think any discipline that we link ourselves into has to link with the strategy of our objective to be carbon net zero by 2038. That's a Stellantis [group target].
"We already have a commercial vehicle, a Peugeot Expert, which uses a hydrogen fuel cell. So we are already very open to that technology. Things will evolve. Let's see how it goes.
"We're very open, but it has to be linked to electrification strategy and this idea of moving towards carbon net zero."
Stellantis Motorsport director Jean-Marc Finot added that racing in the WEC's future hydrogen category "could make sense" for Peugeot despite a decision being far off
"It could be interesting," he told Sportscar365. "For now, we have to focus on our hybrid technologies. The next regulation could be hydrogen, it could make sense.
"But it's also difficult to know what will be the best way of powering the car in the next decade. There are many solutions. There are, of course, scientific inputs, customer expectations and political proposals.
"So it's very good to know what will be the most accurate technologies in the following years. But racing in hydrogen could make sense for us."
Peugeot, BMW, Audi and Toyota are among the manufacturers currently attending technical working group meetings on the topic of hydrogen as a racing platform.
A significant recent outcome of those discussions has been the allowance of two types of hydrogen-powered car: those with electric fuel cells and those with hydrogen-fueled internal combustion engines like the Toyota concept.
BMW, which has developed fuel cell technology in the iX5 Hydrogen, is considered "technology open" according to its motorsports boss Andreas Roos.
"Hydrogen was always a big topic for BMW already in the past," said Roos. "It's still a topic that we're investigating on the road car side. So for the racing side, this is something for sure something we look into.
"At the moment it's too early to see in which direction it will go and if it's really a solution. But definitely we look into it and see how it could also be relevant for us.
"Because for BMW, the most relevant point is that we have the road relevance, so what we do on the road car side we also have the link to motorsport and vice-versa.
"But it's too early to say in which direction we can really go."
Roos said it's too early to determine which form of hydrogen technology would be best suited for the class.
"For sure when you purely look at the road relevance, a fuel cell, at the moment, makes more sense for us because you also have the fuel cell on the road car side," he said.
"If this is the right solution for motorsport, it's too early. There we have to start now the investigation, the feasibility studies and then see in which direction it can go.
"For sure you always want to see what's going on and in which direction it goes. If it really happens or if it really comes, it's always a big question mark.
"It's also dependent on which direction the BMW Group will decide where it wants to go.
"It's nothing that will be decided tomorrow. It's more of a long-term thing and I think the road map from the ACO is around 2030, so it's still a bit of a time.
"But you also have to start at one time to look into because the development is also not done from one day to another."
Hydrogen "Not the Main Focus" for Porsche
While Peugeot and BMW are open to the adoption of hydrogen technology in endurance racing, Porsche is focusing more on synthetic electrofuels according to its Vice President of motorsport Thomas Laudenbach.
The German manufacturer, which runs LMDh cars in the WEC, also competes in Formula E and is developing electric technology for short-format sports car racing.
The European Union is banning the sale of new ICE-powered cars in 2035 but the German government has rallied against the move, requesting that ICEs continue to be valid if they use e-fuels that are designed to be carbon neutral.
"Right now, hydrogen is not the main focus in our strategy as a brand," Laudenbach told Sportscar365.
"Don't forget, motorsport should always concentrate on doing things that are relevant for your road cars. We are pushing and supporting e-fuels, which is basically hydrogen but just transferred into e-fuels.
"So we'll have a look at it. We haven't made up our mind yet. It's not the main focus so far, but we'll see. It's still a bit down the road. Never say never."
Fellow VW Group manufacturers Audi and Lamborghini, meanwhile, have indicated limited amounts of interest, at least for the short term.
"We have been participating in the working group meetings," said Audi Sport customer racing boss Chris Reinke.
"But at the moment, which is a pure resource thing, we rather watch it a bit at the distance because the capacity we have for such strategic ventures are more on LMGT3."
Head of Lamborghini Motorsport Giorgio Sanna said: "We are investigating all of the opportunities in term of technology. But for the moment we're focusing just on the hybridization that for us is the future in the medium term."
Source:Sportscar 365