'Greenwashing' G20 nations pledge to promote 'low-emissions hydrogen' — without defining what that means
---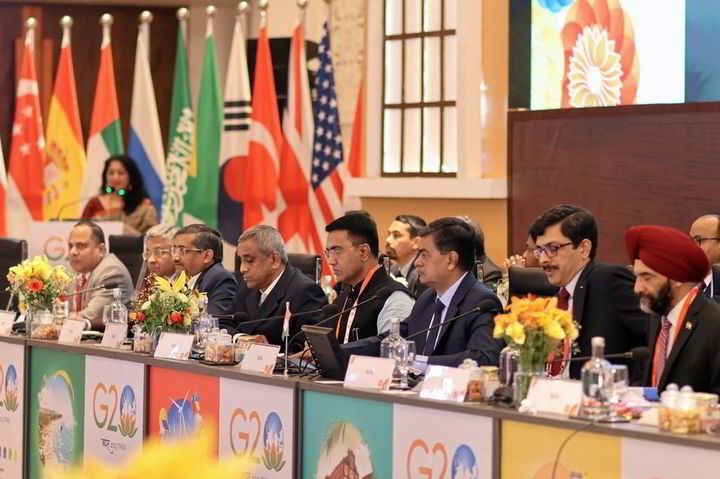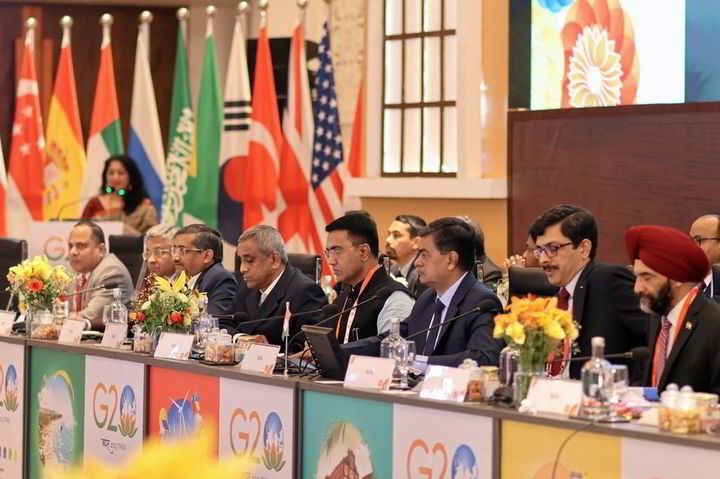 Energy ministers from the G20 wealthiest nations on the planet have jointly pledged to promote the production, use and trade of "low emissions" hydrogen but have failed to define what the term means — an outcome lambasted as "greenwash" by the green H2 sector, which was hoping for a firm definition.
At the Energy Ministers' meeting in Goa on Saturday, India's G20 presidency reportedly pushed hard for the nations to promote green hydrogen in particular, as well as encouraging ministers to commit to a minimum threshold for H2-related emissions.
Instead, the ministers agreed a set of fudged "voluntary principles" on "hydrogen produced from zero and low emissions technology", including a vague agreement to collaborate on developing national standards and work towards global harmonisation of H2 certification.
Disagreements also extended to a proposed commitment to phase-down fossil fuels and triple renewables capacity by 2030 — resulting in a "outcome document" on the meeting, rather than a joint communique that requires total consensus on the contents.
"We aim to support acceleration of production, utilisation, as well as development of transparent and resilient global markets for hydrogen produced from zero and low emission technologies and its derivatives such as ammonia by developing voluntary and mutually agreed harmonising standards as well as mutually recognised, and interoperable certification schemes," the document reads.
Fossil-fuel producer nations such as Saudi Arabia, which is also set to be a massive producer of both green hydrogen and blue H2 (made with fossil gas and carbon capture and storage), and Indonesia are believed to be behind the bulk of the objections.
The voluntary principles on hydrogen also committed to promote free and fair trade of H2 and its derivatives, to promote technical innovation and investment, and enable knowledge sharing.
Swiss non-profit the Green Hydrogen Organisation (GH2), which is currently piloting its own 1kgCO2-equivalent/kgH2 produced Green Hydrogen Standard, excoriated the outcome statement as "greenwash" that will allow continued pollution by H2 production under the umbrella of G20-sanctioned climate change action.
"Terminology like 'zero and low emissions technologies' without a clear definition of acceptable emissions and leakage levels, is greenwashing which undermines green hydrogen," said GH2 chief executive Jonas Moberg, who met with Indian officials in Goa as part of the G20 Clean Energy Ministerial (CEM) event.
The G20 green hydrogen definition had been trailed by the green hydrogen industry as a critical step towards establishing global standards on renewable H2, which in turn will be key towards enabling project scale-up.
GH2 pointed out that the International Energy Agency, International Renewable Energy Agency and the UN have all said that hydrogen production routes "will need to achieve verifiable low-carbon intensities that trend towards near zero by 2030".
"We need solid standards to reflect the emissions of all hydrogen production routes... what is clear is that all production routes must trend towards near zero by 2030... we need to end this talk of undefined 'clean' or 'low carbon' hydrogen" Moberg told the audience in Goa during a side panel hosted by the non-profit at the G20 CEM .
The GH2's Green Hydrogen Standard is currently being piloted by six companies — most likely among the GH2's corporate membership base, which includes green hydrogen developers Fortescue, Adani and ACME.
Source:HydrogenInsight