Green hydrogen producer to make its own fertiliser — as it is cheaper to transport solids than corrosive ammonia
---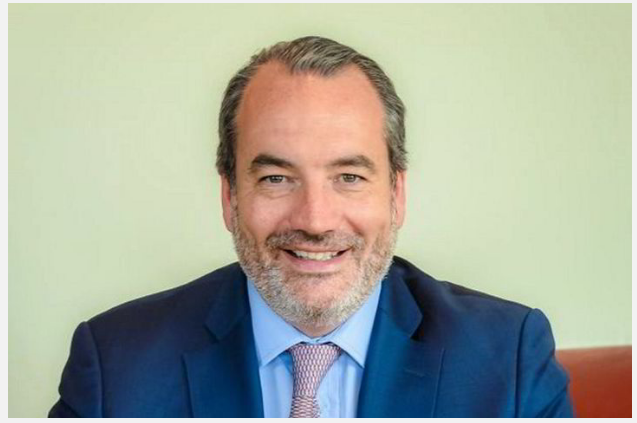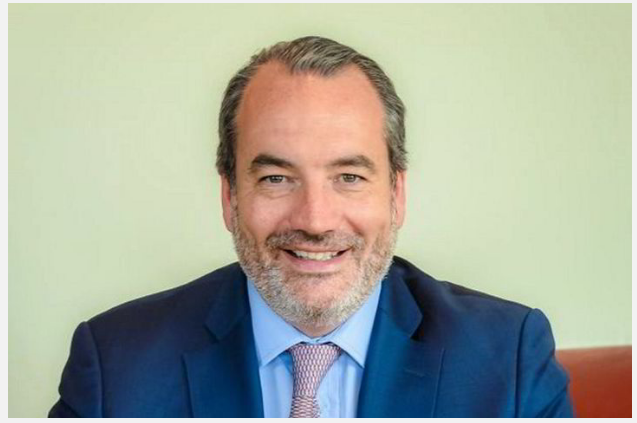 CEO of developer Atome Energy tells Hydrogen Insight that its green calcium ammonium nitrate 'might even be cheaper' than the imported grey variety
Green hydrogen developer Atome Energy has pivoted the end product of its flagship 120MW Villeta project in Paraguay from ammonia to a solid fertiliser, as it prepares to take a final investment decision in the final quarter of 2023.
Atome's CEO Olivier Mussat tells Hydrogen Insight that in-house production of calcium ammonium nitrate (CAN) — a widely used granular fertiliser ideal for acidic soils — will cut down on transportation costs. And volumes produced at Villeta on start-up at the end of 2025 could even be sold for a lower price than imported "grey" fertiliser made with hydrogen derived from unabated natural gas.
Moving ammonia — a highly toxic and corrosive chemical — from the point of production to a fertiliser manufacturing facility "is much more expensive" than transporting CAN, which is an inert solid that can be stored in warehouses and delivered to farmers in bulk, said Mussat.
Ammonia offtakers in the fertiliser industry are also generally reluctant to commit to buying green NH3, especially when transport and storage costs are factored in, and when the volumes are tiny relative to their needs.
"What we have to remember is there are many gigawatt[-scale] projects announced for green hydrogen or green ammonia, but the technical reality is the largest green ammonia plant in operation is 20MW. The largest for green hydrogen has just gone above 100MW," Mussat said.
"Meanwhile, newer ammonia plants do a million tonnes a year — even at 120MW, [the Villeta project is] big for the electrolyser side but very small for the ammonia side."
HOW TO MAKE GREEN CAN
Step 1: Use renewable electricity to split water molecules into hydrogen and oxygen using an electrolyser.
Step 2: Combine the hydrogen with nitrogen in the air to produce ammonia using the centuries-old Haber-Bosch process.
Step 3: Add oxygen to ammonia to produce nitric acid using the Ostwald process.
Step 4: React pre-heated ammonia with nitric acid to produce ammonium nitrate.
Step 5: Mix 75% molten ammonium nitrate and 25% calcium carbonate (eg, powdered limestone) in a tank at 170°C to produce calcium ammonium nitrate (CAN).
Note: To be truly green, all these processes need to produced using renewable energy
Meanwhile, even though the Villeta project is expected to only produce 250,000 tonnes of CAN a year — less than 1% of the nitrogen fertiliser market in Paraguay and its neighbouring countries Brazil and Argentina — these chemicals can be easily blended into an offtaker's overall supply without significant extra cost.
And the project is also expected to produce cheap green hydrogen and its derivatives due to access to baseload renewable electricity from Paraguay's hydropower-based grid.
"From an engineering perspective, if you are not on baseload power — 24/7 power — it means capex will be higher and opex will be higher," Mussat said.
A consistent source of power is also crucial for sustaining the high temperatures needed for ammonia and fertiliser production processes. While they can be ramped up and down, they cannot be switched off without adding significant cost to the final products.
Atome has already signed a long-term power-purchase agreement with Paraguayan national grid operator ANDE, recently increasing the contracted supply from 120MW to 145MW in order to ensure not only baseload power but greater flexibility.
"We have had an increased level of discussion with [agricultural] offtakers and they want to know they can have a stable supply at a predictable price... a long-term PPA gives good visibility of what the cost of production will be over the next 20 years," Mussat added.
He suggests that due to this baseload power supply, fertiliser produced from the first 120MW phase of the project "might even be cheaper" than what is currently imported into Brazil — which is expected to be Atome's main market along with Argentina.
"Brazil imports 33 million tonnes of fertilisers, it's biggest import market in the world," said Terje Bakken, Atome's director for ammonia and fertiliser markets.
Beyond cost, Atome predicts that an increasing focus on self-sufficiency and corporate-social responsibility could also drive uptake of regionally produced green fertilisers.
Currently, around a third of nitrate fertilisers on the market come from Russia. And the country is Brazil's biggest supplier of these chemicals, with annual imports worth around $1bn.
While the West has not sanctioned nitrate fertilisers, Mussat raises that this still presents a potential CSR concern for US and European companies sourcing crops and meat from Brazil.
Atome also has not ruled out fertiliser exports to Europe.
"Europe for us is an important market," Bakken said, noting that differences in planting seasons between the continent and South America would mean more consistent demand for green fertilisers throughout the year.
Europe is also the biggest market for CAN due to greater efficiency and a lower carbon footprint compared to cheaper urea fertilisers. But most of this has historically been produced within the EU.
However, high gas prices in Europe since Russia's invasion of Ukraine led to a temporary shutdown of around 70% of the continent's ammonia production . While gas prices have started to go down, some of this capacity has either been slow to restart or permanently shuttered.
European fertiliser companies such as Yara and CF are instead shifting their strategy towards importing cheap ammonia from overseas to feed into nitrate fertiliser production.
While Villeta's hydrogen and ammonia would be unlikely to meet additionality criteria under the EU's delegated acts for renewable fuels of non-biological origin, this will not matter given that Atome's end product, fertilisers, are more likely to be viewed in terms of emissions intensity under the carbon border adjustment mechanism (CBAM).
CBAM, which was signed into law in May this year, effectively extends the EU's cap on industrial greenhouse emissions to certain imported goods in an effort to prevent carbon-intensive sectors from being outsourced or offshored. These include cement, iron and steel, aluminium, fertilisers, electricity and hydrogen.
CBAM will come into effect from 2026, with monitoring and reporting of emissions to start from October this year.
Project finance
Mussat, a former chief investment officer at the World Bank Group's International Finance Corporation, said Atome is "discussing with a number of lenders" a potential finance package for the project, which he expects will cost less than $400m.
Atome's listing on the London Stock Exchange "gives us a lot of flexibility", he added, noting that one option is to "open up equity at the asset level as well... not that different to what Intercontinental did when they had Shell come into Oman and BP in Australia [for green hydrogen projects]".
The firm is being advised by French bank Natixis, which also worked on the financing of Saudi Arabia's Neom green hydrogen and ammonia complex.
The Inter-American Development Bank has also already provided a grant towards the Villeta project's Environmental and Social Impact Assessment, with potential to become one of the funding partners if this document is deemed satisfactory by Paraguay's Ministry of Environment.
Atome is also progressing an application for the Villeta project to be given certified tax-free zone status before the end of the year.
However, the company is still a few steps away from being able to close financing with lenders. While Atome is currently in advanced discussions with offtakers, Mussat noted these need to be "etched in stone".
Similarly, Atome is nearing the end of front-end engineering and design and aims to have a fully costed, fixed-price engineering, procurement and construction contract in place soon.
However, Mussat has already decided on the kind of electrolyser technology that will be used. "No question — alkaline. Price is important but more important is the track record. Anything above 10MW, we only have evidence of alkaline being used. It's a third cheaper than [proton exchange membrane technology] and lasts a lot longer."
And the firm has already put out a request for proposals with suppliers from Europe, the US and Asia, with Mussat hinting that Atome will likely choose one of the "three largest producers of alkaline electrolysers to date".
Source:HydrogenInsight