Hive Energy Invests in Innovative Green Hydrogen Storage and Carrier Solution
---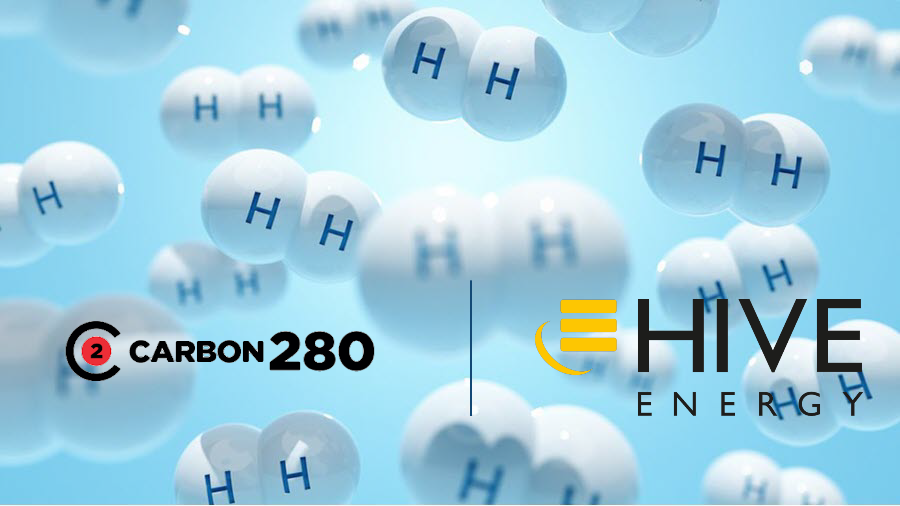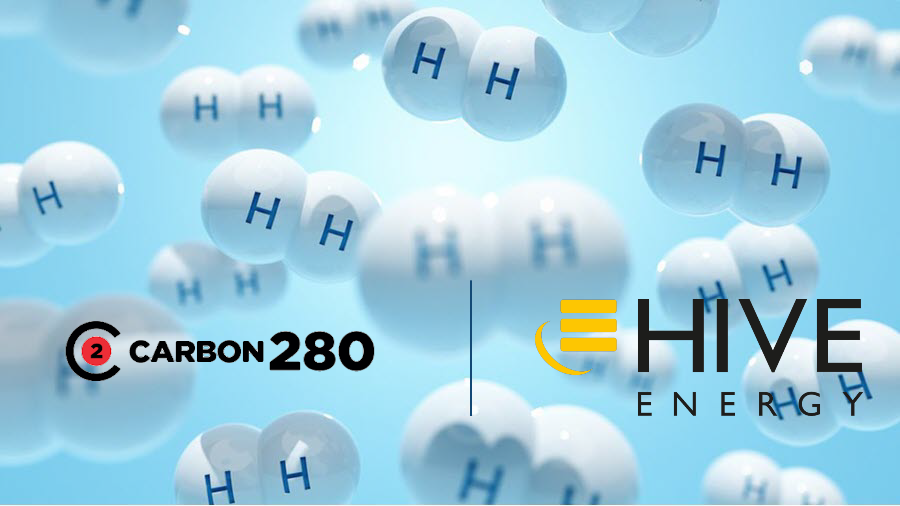 UK-based renewable energy company, Hive Energy [Hive], has invested A$1.6 million in Australia-based Carbon280 alongside Woodside Energy, a leading UK green energy developer. During this funding round, a total of A$7.6M has been successfully raised to fund the pilot of the Hydrilyte® hydrogen storage technology, in which Carbon280 has a globally exclusive licence.
The investment aligns with Hive's commitment to creating a cleaner future for the planet, and further expansion into green hydrogen value chain to accelerate its global green hydrogen strategy. The company currently holds a pipeline of over 11 GW of green hydrogen/Ammonia projects across Europe, Africa and LATAM. Hive is also a global investor in the circular economy, with shares in multiple sustainable start-ups across eight countries.
The Hydrilyte® Technology Pilot aims to demonstrate the ability of Hydrilyte® and the Hydrilyte® Hydrogen Storage System to store and release hydrogen safely and economically whilst enabling rapid scale-up of the technology. The multi-patented Hydrilyte® technology will play a critical part in overcoming challenges in the midstream of hydrogen industry.
Hydrilyte is a liquid containing suspended powdered metal that forms a chemical bond with hydrogen. The chemical bond is very stable at atmospheric conditions and is safe to handle, making it a perfect reusable hydrogen storage and carrier as it can store hydrogen without the need for high-pressure compression or cryogenic cooling. These conventional approaches in themselves are extremely energy intensive. In addition to being recyclable, Hydrilyte® can transport hydrogen, and therefore energy, using the existing infrastructure developed for the fossil fuel industry, reducing CO2 emissions, and supporting the economy.
Mark Rheinlander, founder and CEO of Carbon280, commented on the investment: "We are delighted to have landed world-class investors for whom the Hydrilyte® technology is a strategic addition to their hydrogen plans and proposed projects. Woodside's experience with LNG scale engineering and access to global energy markets, combined with Hive's growing portfolio of international green hydrogen projects, will enable Carbon280 to seek to expand Hydrilyte® hydrogen storage globally."
Shirvine Zhang, Head of Hydrogen and Hybrid Energy at Hive, continued: "Hive's growing green hydrogen pipeline aligns perfectly with Carbon280's mission and goals. We want to be part of decarbonising the planet and this innovative technology will play a crucial role in the rollout of hydrogen on a wider scale. We envisage that the partnership with Carbon280 and Woodside Energy will expedite the commercialisation and strong growth of the products to a global scale."