INTERVIEW | Neom's 2.2GW green hydrogen and ammonia complex will meet 'high bar' EU definition of renewable fuel
---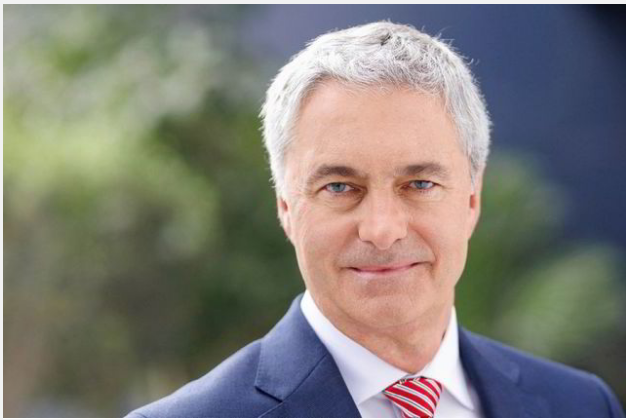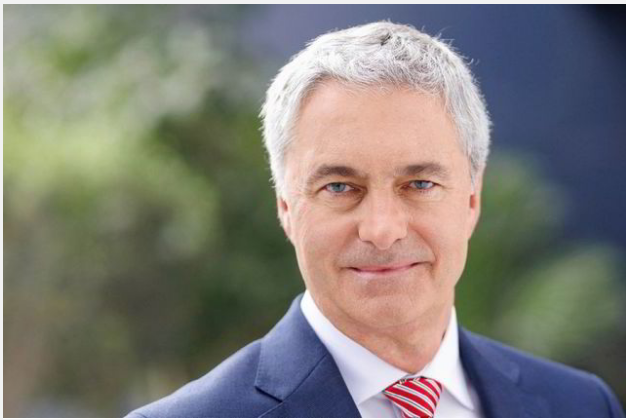 Neom Green Hydrogen Company CEO tells Hydrogen Insight that project was designed around stricter drafts of the Delegated Acts, making it easier to sell into both European and Asian markets
Green hydrogen and ammonia produced at Saudi Arabia's flagship 2.2GW complex in the planned Neom city will meet the EU's strict criteria for renewable fuels, CEO of the project's developer Neom Green Hydrogen Company (NGHC) David Edmondson tells Hydrogen Insight.
"It's a high bar we've set ourselves, but it means we've got the ability to sell to most markets across the world," he says.
The project — originally announced in 2020 by NGHC's shareholders Neom (33.4%), Saudi renewables developer Acwa Power (33.3%) and industrial gases distributor Air Products (33.3%) — will produce up to 600 tonnes of green hydrogen per day from 110 20MW alkaline electrolysers powered by 4GW of wind and solar, in order to ultimately make up to 1.2 million tonnes a year of ammonia for export.
In March, Edmondson had suggested the project might have to sell some volumes of the project's hydrogen outside the EU, to markets with looser regulations.
However, he now notes to Hydrogen Insight that the rules as published are already less strict than what was originally introduced last year, with potential to relax further as time goes on (see panel below).
"We can do investments now that we couldn't before," Edmondson says, adding that the company may explore the use of power-purchase agreemenets (PPAs) "as a bolt-on to what we previously had".
As such, which import markets Neom's volumes will be directed to could depend more on economics than policy.
"We would expect some of the Asian [markets] to be easier to sell into, but it could still be that the premium in Europe is higher than in South Korea or Japan," he says.
Running the complex primarily on grid power would be "too expensive" in addition to raising the carbon intensity beyond what could be classed as an RFNBO under European definitions, Edmondson says.
However, while NGHC plans to operate the project effectively independent of grid electricity input, a connection to the grid is still required as a safety precaution, he says.
"We do have a battery, but it's not a massive system," he adds. "Really, it's for reliability... it can make up some of the peaks and troughs during the day and smooth out the maximized capacity, but it won't get you through the night and isn't intended to."
As such, grid connection is necessary to provide emergency electricity back-up if there is a power cut.
At the time of commissioning, this would effectively mean linking up to the national grid — which has a carbon intensity of around 703g CO2 per kWh of electricity — although Neom's utility Enowa plans to eventually construct a 100% renewables-powered grid for the city.
Since the upstream wind and solar assets will be installed first, "for the startup and commissioning phase, we could export some power [to the grid]", Edmondson says, although this will be temporary due to the electrolyser and ammonia synthesis plant's huge energy demand.
On track for 2026?
NGHC is bullish that the complex will start operations as planned in 2026, and the company is "not expecting supply chain delays" for the various components of the projects, Edmondson says.
However, he concedes that less specialised equipment is more likely to see a supply shortage than others. "It doesn't matter if it's for green hydrogen or another process, a cable is a cable — there's a general supply chain situation."
However, he notes that the supply chain for the Neom project was locked in particularly early, as "80% of the long-term delivery contracts had been placed — even the subcontracts were placed" before financial close was taken.
"A lot of the risks we have identified were identified early and built into the economics. There's always a risk of overruns — we carry an amount of contingency to handle those deviations," Edmondson says.
And the OEMs involved in the project also have an incentive to deliver working equipment on time in order to maintain their reputation within the industry. "It's a showpiece for them as well, so [the equipment] has to do what it's supposed to do," he notes.
The first wind turbines, supplied by China's Envision Energy under a 1.7GW deal, are due to be delivered this October.
"As a Saudi company, we have been pushing for localisation and getting OEMs and suppliers to do more in the region... Envision have been very open, very positive about that," Edmondson says.
However, while the Neom project may be up and running by 2026, whether the green ammonia actually reaches import markets in Europe or Asia will hinge on shareholder Air Products — which has signed a 30-year full offtake agreement — having the vessels and infrastructure in place to actually transport and unload these volumes.
NGHC's point of delivery is a ship sent by Air Products, Edmondson explains.
"We will constantly produce ammonia — we cannot redline — so if they cannot turn up on time, we will charge deemed production and sale. They have to make sure the tankers turn up," he adds, although he notes that since the industrial gases firm is a major investor in the project, it has "an incentive to make the investment work".
Air Products is currently developing or co-developing ammonia import terminals in Hamburg (Germany), Rotterdam (the Netherlands), and Immingham (the UK).
Although Immingham's timeline for start up is vague, the two EU terminals are planned to start importing ammonia from 2026 — indicating the industrial gases firm has an eye on aligning its infrastructure with the vast volumes from Neom coming on stream.
However, whether there will be enough ships available to transport this ammonia is a bigger question.
Energy cargo tracking company Vortexa tells Hydrogen Insight that over the past two years, 114 unique vessels had loaded ammonia with a combined liquid capacity of around 3.12 million cubic metres — and a total deadweight tonnage (which includes the weight of everything on the ship as well as cargo) of approximately 2.52 million tonnes.
This means that transporting 1.2 million tonnes of green ammonia from Saudi Arabia to Europe or Asia could require the equivalent of more than half of the vessels that currently carry the chemical to be contracted.
And even if the demand for transporting ammonia incentivises a build-out of new very large gas carriers (VLGCs), these still take a minimum of two to three years to build — keeping the deadline for Air Products to have enough capacity to carry volumes from Neom extremely tight.
Hydrogen Insight has reached out to Air Products for further comment on how it will transport ammonia from Neom to target markets.
Local market
While the Neom project is almost entirely dedicated to export, there will be some volumes of H2 produced on-site aimed at the local Saudi market.
In addition to the 110 electrolysers for the main project, NGHC will operate an additional 20MW electrolyser from Thyssenkrupp Nucera, which has already been delivered for installation in the Hydrogen Innovation Development Centre.
This electrolyser will start producing around eight tonnes per day from 2024, with the aim of testing the equipment's performance in site conditions and supplying local transport.
ENOWA already agreed in March to co-develop with Air Products a hydrogen refuelling station at Neom, which will serve heavy-duty transportation. Groundwork for the site was scheduled to begin in the second half of this year.
"It's all very well building these mega-projects, but if you're running diesel or petrol trucks, that's a lot of pollution," Edmondson says, noting that contractors on the project may look to use fuel-cell heavy-duty vehicles during construction.
Source:HydrogenInsight