First Green Hydrogen Plant at Industrial Level Inaugurated in Chile, it will be Used by Walmart
---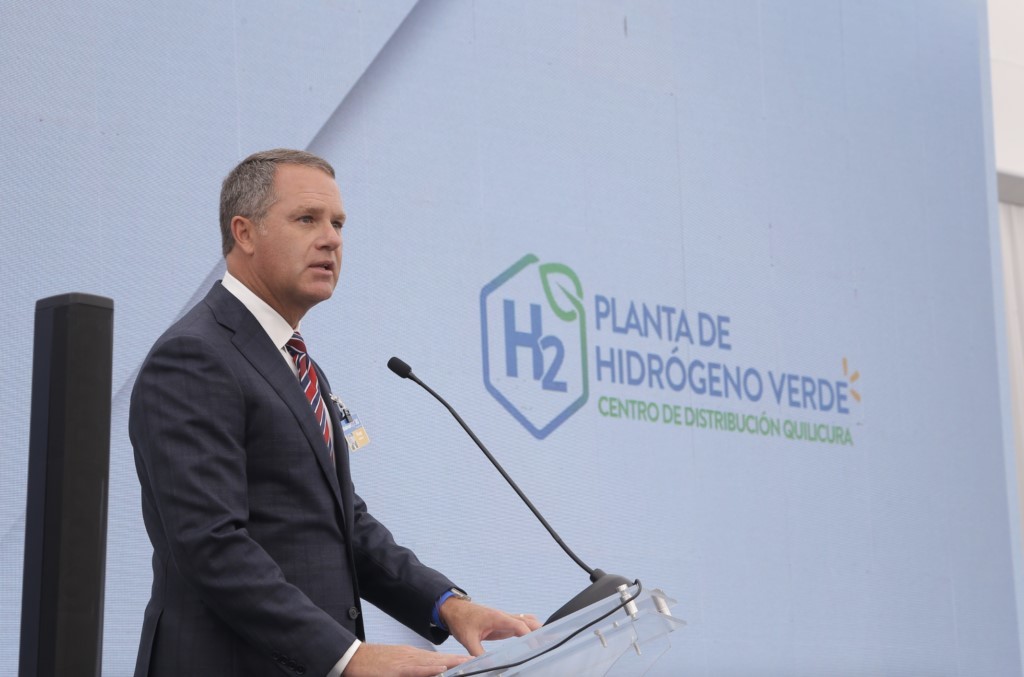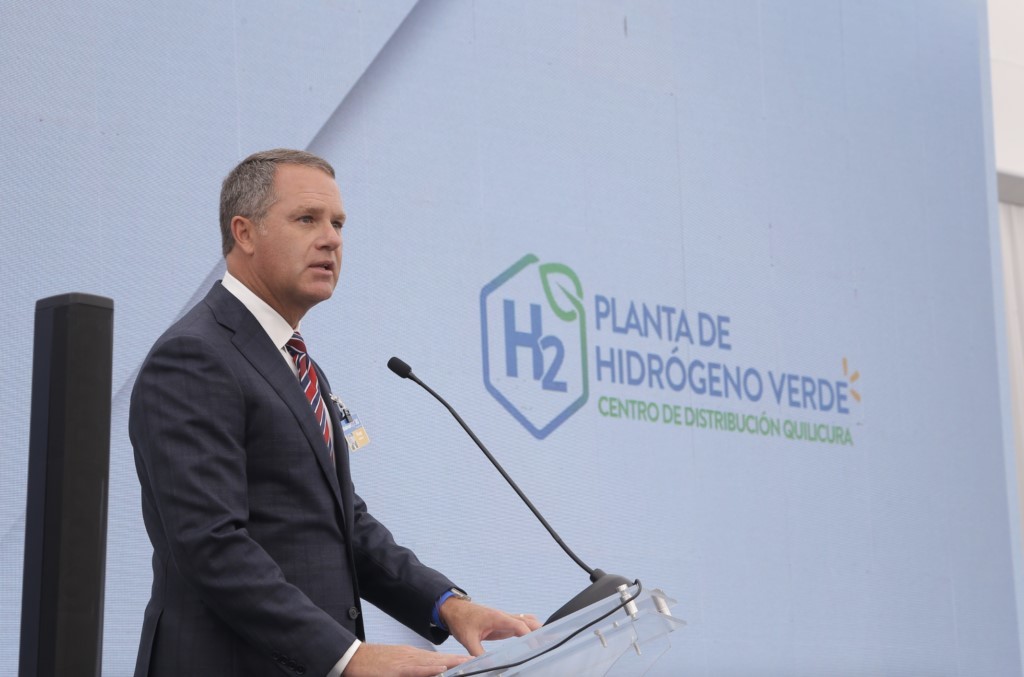 The supermarket chain Walmart Chile, inaugurated the first green hydrogen production plant at an industrial levellocated in its distribution center in Quilicura, Metropolitan Region.
The project involved a investment of 15 million dollars and is focused in a first stage on replacing the lead-acid batteries of 200 forklifts with hydrogen power cells.
The inauguration of the plant was attended the CEO of Walmart Chile, Cristián Barrientos, the CEO of Walmart Inc., Doug McMillon, the former president and member of the Government's Green Hydrogen Strategic Committee, Michelle Bachelet; the finance ministers, Mario Marcel; and Energy, Diego Pardow; and the Corporate Manager of Corporate Affairs of ENGIE Chile, Pablo Villarino.
A breakthrough in green hydrogen
McMillon explained, this:
Is the first plant of its kind in Chile, on an industrial scale and renewable.
"From here, we want to expand the use of hydrogen technology. Our plan is to implement it in each distribution center of our logistics network throughout the country".
Mario Marcelpresent Minister of Finance at the event, stated that:
There are few countries that can show concrete things in the matter".
"What we are seeing today with the inauguration of this plant is that Chile has the advantage of being able to show concrete progress, advances that we can see, that we can perceive. For that, of course, public policies are necessary to help us continue on this path, that we are taking concrete steps," added the head of the Treasury.
Thanks to the conversion of the crane batteries, it is expected to reduce 1,140 tons of CO2 emissions per yearwhich is equivalent to planting 2,280 trees in that period, according to the company's analysis.
An important role for decarbonization
Green hydrogen is obtained by electrolysis of water (the separation of oxygen from hydrogen) from renewable energy.
Chile aims to be one of the three main world exporters of this energy by 2040.
Green hydrogen does not emit greenhouse gases and offers the opportunity to decarbonise sectors where electrification would not be viable, such as industry, heavy or long-distance transport, and also improves energy security, by being stored for long periods.
Source:HydrogenCentral