Levelised cost of hydrogen could hit $10/kg for Australian refuelling stations due to high production costs: CSIRO
---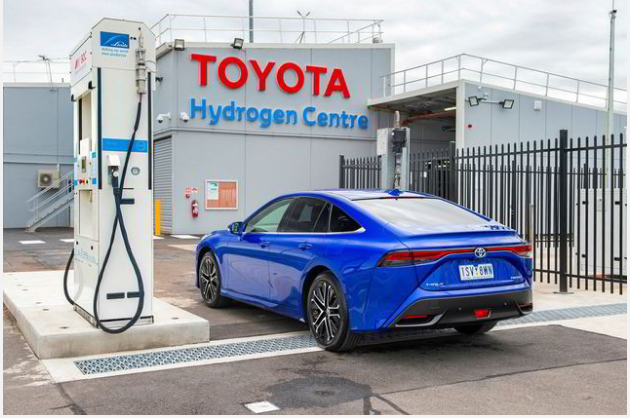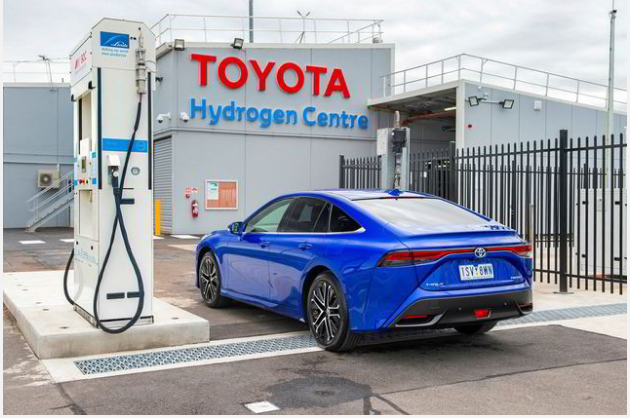 Government science agency believes that lowest cost H2 for filling stations will be produced offsite
The levelised cost of hydrogen (LCOH) dispensed by refuelling stations in Australia could range from A$6.78-15.60/kg ($3.84-10/kg), according to the Hydrogen Vehicle Refuelling Infrastructure report published today (Monday) by Australian government scientific research agency CSIRO.
This is primarily driven by a high cost of production, particularly if green hydrogen is generated on-site to minimise transport costs.
Australia currently does not have a market for heavy-duty fuel-cell electric vehicles (FCEVs), with the five refuelling sites in the country mainly serving the less than 100 hydrogen-powered passenger cars on the road.
Battery electric vehicles (BEVs) are expected to have better well-to-wheel efficiency than FCEVs, since electricity is directly used to charge the car rather than powering hydrogen production.
But CSIRO notes that "there is a view that FCEVs may be a better solution for heavy duty… and linehaul vehicles".
FCEVs generally take less time to refuel than BEVs take to charge. The battery needed to power a heavy-duty vehicle is also expected to be larger and heavier than a fuel-cell system. Since heavy-duty FCEVs are assumed to be lighter than equivalent BEVs, this could allow for a greater range between refuelling stops.
However, FCEVs are not only an expensive investment, but the operating costs due to the high cost of hydrogen at the pump compared to fossil fuels have meant many logistics firms are reluctant to shift away from their current gasoline- or diesel-fuelled fleet, although CSIRO suggests that tax incentives could be created to encourage companies to decarbonise their vehicles.
But since there are few FCEVs on the road to begin with, there are also few refuelling stations to serve them — giving logistics firms even more pause due to a lack of infrastructure to keep new heavy-duty FCEVs running.
CSIRO estimates that there are 20 new filling stations are currently in development, very few compared to the number in FCEV markets like China, Germany, Japan, South Korea and the US state of California, which have a combined 588 stops.
But a rollout of refuelling sites not only depends on there being trucks to serve, but also renewable H2 to deliver, with CSIRO noting that California, Germany and Japan have all seen issues with downtime at filling stations due to a lack of onsite production necessitating resupply from an offsite plant.
While Australia has unveiled a A$2bn production subsidy programme to support the construction of largescale green hydrogen plants, leveraging strong wind or solar resource with economies of scale to produce extremely low-cost H2, many of these are expected to take years to come onstream.
In the meantime, while refuelling stations can be built with co-located electrolysers to produce the fuel onsite, this is expected to be one of the more expensive options.
CSIRO models that the highest cost of dispensed H2 is seen for filling stations with maximum 200kg throughput per day, which produce the hydrogen on-site using co-located renewables and grid backup.
By contrast, the lowest LCOH is calculated for "extra large" refuelling sites with a maximum 4,500kg throughput per day, where the H2 is produced offsite and trucked in as a liquid. While much lower than for onsite electrolysis, production still represents the greatest cost, as well as extra expense for liquefaction and transportation.
While LCOH for offsite production and transport as a gas was calculated for smaller hydrogen refuelling stations, CSIRO has not included a cost estimate for this pathway to supply extra large stations, although it is likely that this is due to the higher volumes needed per trailer delivery.
The report notes that theoretically, hydrogen could be delivered either by building H2-specific pipelines from production centres to refuelling stations or by blending into existing fossil gas pipes before being extracted and separated at site.
However, CSIRO excluded this pathway from its financial modelling as pipelines are only likely to be built where there is a high concentration of users that are already close to production, while blending and separating H2 to supply filling stations "is not yet at a commercial technology readiness level".
Source:HydrogenInsight