NREL Model Simplifies Hydrogen Production Analysis
---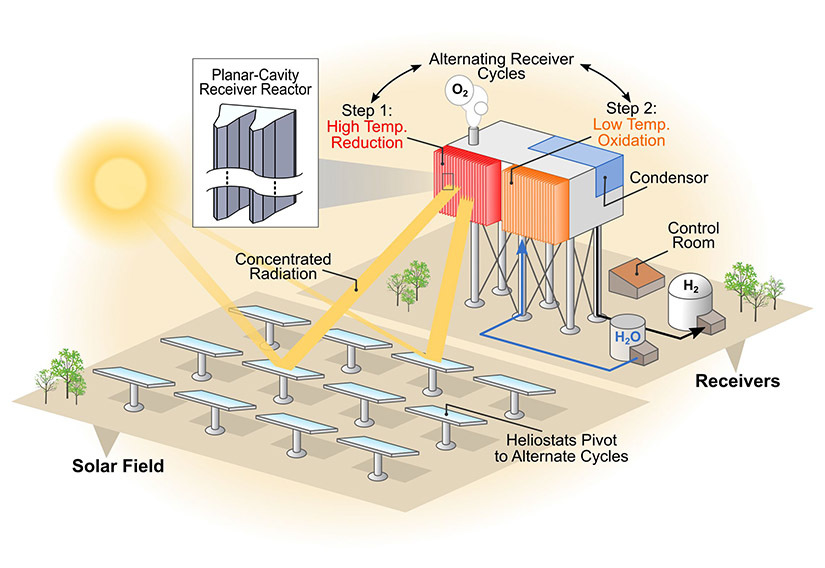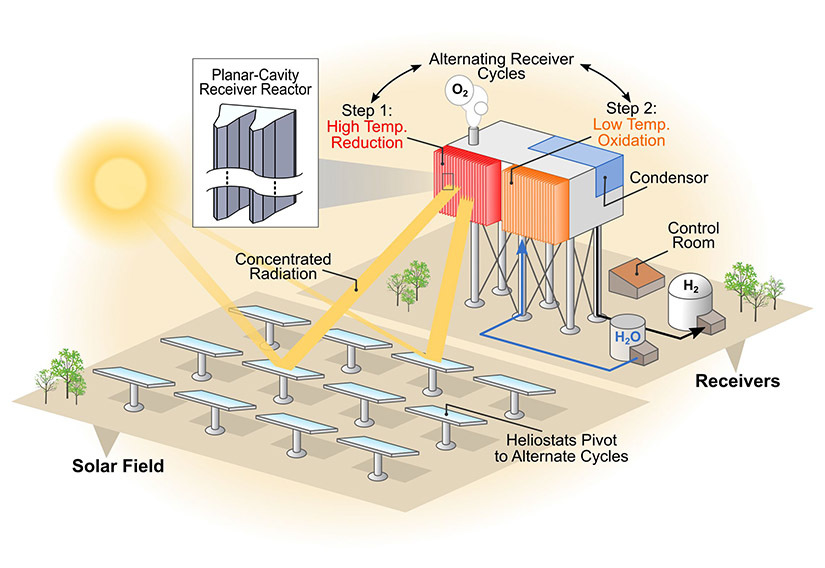 By 2050, the demand for hydrogen in the United States is expected to double due to cost-competitive hydrogen manufacturing.
Despite being the element with the highest abundance on Earth, molecular hydrogen cannot be created in nature without the need for a feedstock like water, biomass, or fossil fuels, all of which require energy.
As enterprises work to make the switch to renewable energy, the capacity to evaluate the economic performance of the various hydrogen generation pathways is essential. Based on technological and monetary factors, this skill—techno-economic analysis—estimates capital expenses, operational costs, and income. The findings aid in identifying impediments to the technology's commercial viability, the main cost factors, and unresolved research and development issues.
A high-level techno-economic overview of a few hydrogen production systems is provided by the new Hydrogen Analysis Lite Production (H2A-Lite) model. The model was developed by the National Renewable Energy Laboratory (NREL) and is one of a number of hydrogen analysis tools that are currently under construction.
According to Michael (Misho) Penev, senior analyst for infrastructure and energy storage analysis at NREL, who is currently in detail with the U.S. Department of Energy, "The H2A model is rigorous, with process information about each of the production technologies that helps you actually calculate nuanced production scenarios" (DOE). We are emphasizing making that structure more approachable to a wider range of audiences under the Lite model.
Thermochemical, electrolytic, direct solar water splitting and biological processes are some of the current hydrogen manufacturing methods. These technologies are at varying stages of development, and research is being done to lower costs and lessen the negative effects that many of these production methods have on the environment.
ANALYSIS OF HYDROGEN PRODUCTION SIMPLIFIED
As an expansion of the Hydrogen Analysis (H2A) production models and case studies, H2A-Lite was created. The official DOE tool for conducting in-depth techno-economic analysis of hydrogen production paths is the H2A production model, which is also utilized for the publication of official DOE case studies in which NREL is a prominent partner.
Contrary to H2A, H2A-Lite provides a high-level techno-economic analysis with just a few inputs. This could take the form of merely entering your preferred hydrogen production technology and adjusting the technology default settings to fit your scale or the cost of energy in your area. These basic inputs are used by H2A-Lite to generate estimates of scale, capital, and operations costs as well as characteristics of greenhouse gas and criterion pollutant emissions. The most recent Annual Energy Outlook from the Energy Information Administration served as the basis for price projections for energy and feedstock.
The presumptions made by H2A-Lite about all facets of hydrogen production technology can be completely changed. To assess expected costs and the impact of emissions, the model's initial phase lets users choose production and supply chain technologies and alter crucial cost and performance parameters. Users can submit yearly data points for the price, consumption, and equipment use of hydrogen feedstock in another section. The annual predicted income statements, cash flow statements, and balance sheets of the chosen hydrogen generation technique are summarized in the last section.
REGULAR TOOL DEVELOPMENT
The hydrogen and Fuel Cell Technologies Office of DOE contributed funding for the creation of H2A-Lite (HFTO). Penev gave a live H2A-Lite demonstration to a nationwide audience at HFTO's November H2IQ Hour webinar. As part of the suite of hydrogen analysis tools, he also gave an introduction to and presentation of the Hydrogen Financial Analysis Scenario Tool (H2FAST) model.
The foundation for both H2A-Lite and H2FAST is an older NREL model that has been used by thousands of stakeholders globally. Together, the tools developed by NREL may support a wide range of techno-economic analysis capabilities pertaining to hydrogen production systems and the incorporation of renewable energy sources. NREL's tools can provide high-level material performance guidance and identify research gaps that will help solve some of the major challenges of the transition to renewable energy, such as evaluating the environmental effects of utilizing land and water for hydrogen production or the impacts of building a hydrogen plant.
Source:energynews.biz