Green Hydrogen – Verdagy Welcomes Eric Olsen and Vikas Gupta to its Board
---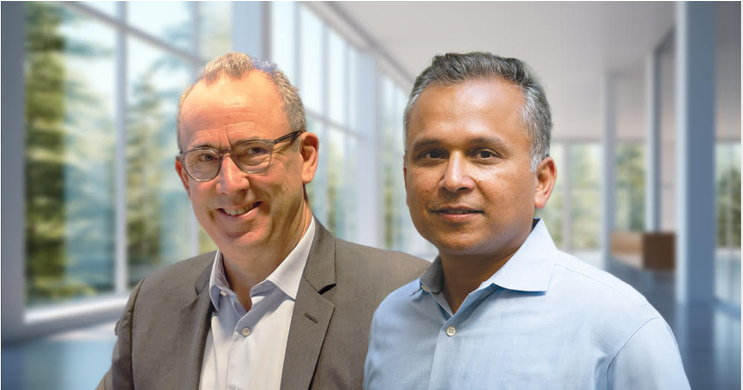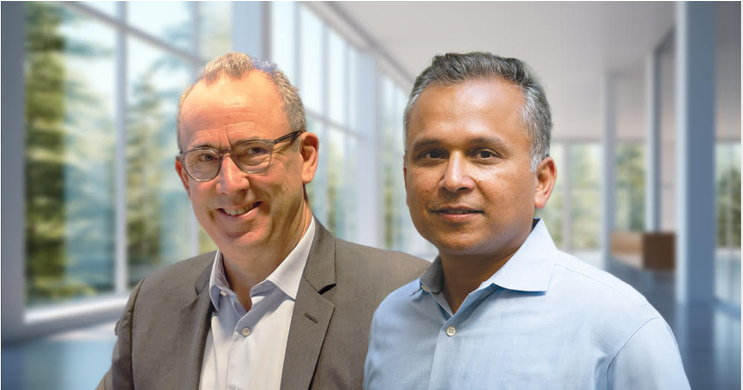 Green hydrogen – Verdagy welcomes Eric Olsen and Vikas Gupta to its board.
Verdagy, a pioneer in advanced alkaline water electrolysis electrolyzer technologies for large-scale industrial applications, announced new appointments to its Board of Directors. Aliaxis' CEO Eric Olsen and Shell Ventures' Partner Vikas Gupta are joining the Verdagy board during a period of rapid growth, as the company deploys its innovative technology in response to the Department of Energy's goal of $2/kg of levelized cost of hydrogen by 2026.
Marty Neese, Verdagy's CEO said:
I am pleased that these two experienced, global leaders are joining Verdagy's board.
"Both Eric and Vikas have deep knowledge in the global transition to clean energy, and their perspectives will be valuable as we commercialize and scale our technology."
Eric Olsen, Aliaxis CEO, said:
The urgency to reduce carbon emissions is clear.
"Hydrogen has immense potential as a substitute for fossil fuels in the global energy mix as we strive to reach the UN's 2050 net-zero target. It offers many advantages in a wide number of sectors whose electricity needs cannot be met by wind and solar alone. Verdagy is a trailblazer in using green hydrogen to decarbonize heavy industries and I am honored to join Verdagy's Board at this exciting time. We have the chance to make a significant impact in the world,"
Vikas Gupta, Partner at Shell Ventures said:
Scaling up the production of green hydrogen will be pivotal to help industries reduce carbon emissions. I am honored to join Verdagy's board to accelerate their development, scale up their activities and decarbonize industries.
Earlier this month, Verdagy closed a $73-million Series B fund raise co-led by Temasek and Shell Ventures. The new funding is enabling Verdagy to accelerate the launch and commercialization of its eDynamic® 20 megawatt (MW) electrolyzer module, which will serve as the fundamental unit to build future systems at the 200 MW scale and larger.
An American and French citizen, Eric Olsen is currently CEO of Aliaxis, a global leader in fluid management solutions for building, infrastructure, industrial and agriculture applications. Prior to Aliaxis, he ran consultancy firm 1757.
From 2015 to 2017, he was the CEO of LafargeHolcim, the newly created Group where he ensured the successful merger of Lafarge and Holcim. He joined the Lafarge Group in 1999 and was a member of its Executive Committee from 2007 to 2015 (serving as EVP, Organization and Human Resources from 2007 to 2012, and as EVP in charge of Operations from 2012 to 2015).
Eric Olsen is a Board Member of DS Smith, a leader in sustainable packaging, of Fortera, a start-up company in low carbon cement, a member of the Technical and Strategic Advisory Committee of Breakthrough Energy Ventures Europe, as well as a corporate advisor for Temasek. He is a business graduate from the University of Colorado, Boulder and is a Certified Public Accountant (CPA). He holds a Master of Business Administration from HEC international business school in Paris, France.
Vikas Gupta is currently a Partner at Shell Ventures, the corporate venture capital arm of Shell plc, where he co-chairs the power investment vertical and focuses on identifying new technologies and business models in the power, mobility and industrial space.
With over 20-years of experience in management consulting, investment management, business development, and product management, Vikas has focused his efforts on the climate tech space in the past decade. Before joining Shell Ventures, Vikas led strategic marketing and corporate development at First Solar where he led several venture investments, divestures and M&A deals.
He has led Product Management at several solar companies such as Schott Solar, Innovalight (acquired by Dupont) & Solaria, as well as business development at Oorja Protonics a direct methanol fuel cell company and was an Associate at Chrysalix Energy Management, a hydrogen tech venture capital firm.
Vikas also functioned as a Director at Silver Oak Partners (acquired by CGI), an operations focused management consulting firm and a Program Manager at Paraform (acquired by Nikon), a 3D design and Product Lifecycle Management software company.
Vikas has an MBA in Finance from University of British Columbia and spent a semester at the Rotterdam School of Management. In addition, he has an MS from the University of Cincinnati, a B.Tech from the Indian Institute of Technology, Kanpur in Materials Science & Engineering. He is also a joint inventor for two US patents.
These appointments further demonstrate the green hydrogen startup's growth trajectory as it expands its operations to satisfy the rapid expansion of its commercial activities.
About Verdagy
Verdagy is innovating advanced water electrolysis technology for the large-scale production of green hydrogen. Its industry-leading solution reduces both upfront capital costs and ongoing operating expenses, to achieve the industry's lowest levelized cost of hydrogen. Verdagy operates its laboratory and highly automated commercial pilot plants in Moss Landing, California where it continues to advance its cutting-edge technology.
Source:Hydrogen Central