Jake Busey Named Latest DriveH2 Ambassador
---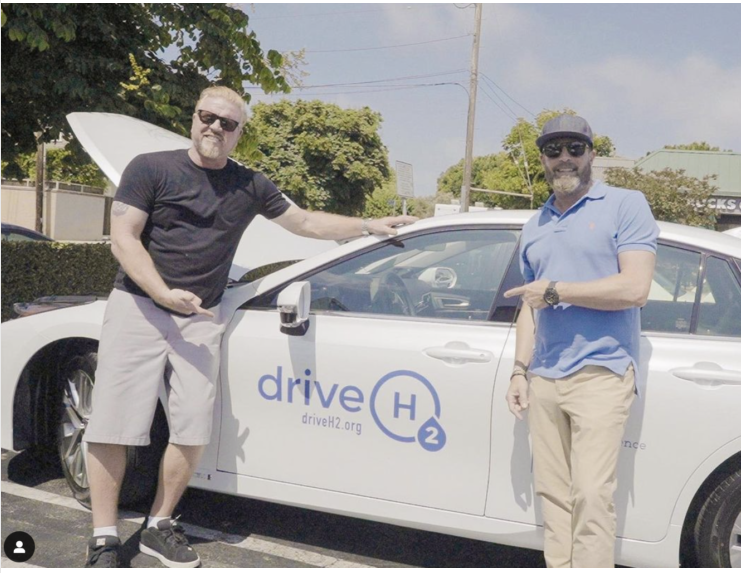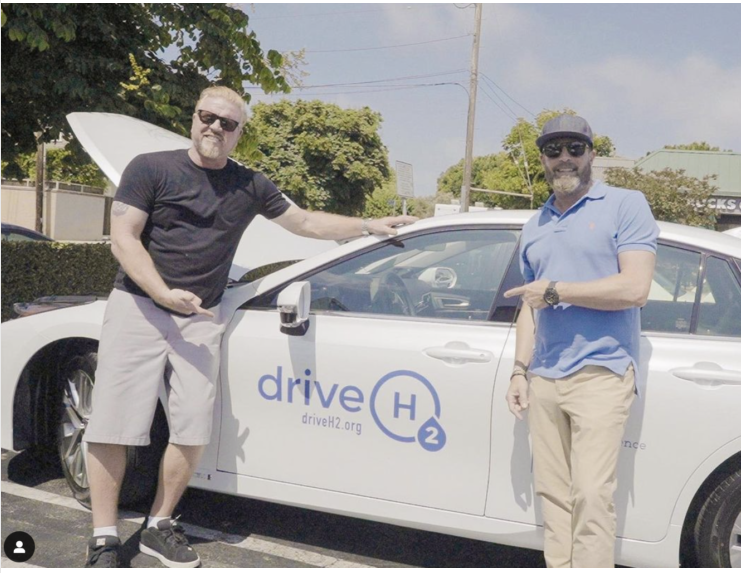 Jake Busey named latest DriveH2 ambassador.
The DriveH2 campaign, a public service initiative by environmental nonprofit Energy Independence Now (EIN), has named actor Jake Busey, star of popular films such as The Frighteners, Starship Troopers, Enemy of the State and many more, as a DriveH2 ambassador. As the newest celebrity DriveH2 ambassador, Busey will help spread EIN's message of a planet-friendly, zero-emission, innovation-powered future
EIN is dedicated to advancing hydrogen fuel cell electric vehicles (FCEVs) and renewable hydrogen infrastructure for transportation, renewable energy storage and deep decarbonization. The organization engages in comprehensive research, policy advocacy and public outreach to promote the widespread adoption of a diverse zero emissions portfolio.
As part of EIN's education and public awareness efforts, it developed the DriveH2 Ambassador program where it invites celebrities and thought leaders to take a hydrogen fuel cell EV for a spin and share their experience with fans and followers.
Busey, a long-time car enthusiast who is also passionate about protecting the planet, met the DriveH2 team at its annual pre-Oscar Green Gala and became further interested in the science behind hydrogen FCEVs.
Jake Busey said:
I love innovative tech and I love the planet, so teaming up with my friends over at DriveH2 to spread the word about zero emission solutions and transportation of the future made sense.
"I've spent a lot of time behind the wheel of electric cars, so I already know how it feels to be a clean driver. Now, driving an FCEV is particularly cool and a rewarding way to get a look into the future of hydrogen transportation. The choices we make in our daily lives can help heal our planet and combat the climate crisis, so I hope more people will take a step and experience the DriveH2 difference."
Brian Goldstein, EIN's Executive Director said:
We're honored to welcome Jake to our DriveH2 Ambassador Program and to get him behind the wheel of a Toyota Mirai, so he can experience the future of clean driving.
"We envision a world where hydrogen fuel cell EVs take center stage, especially in communities where battery charging is limited. Jake's involvement is amplifying our commitment to diversifying zero-emissions mobility and ensuring that future generations have access to clean transportation. We welcome Jake wholeheartedly to the DriveH2 family and are excited about the impact we will make together."
Source:HydrogenCentral