Desalinated ocean water for green hydrogen production
---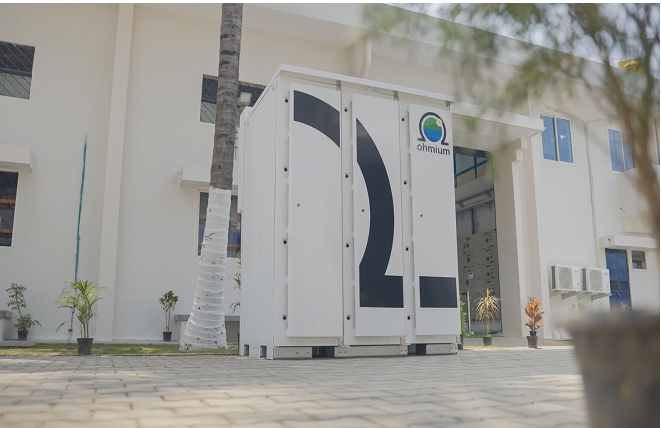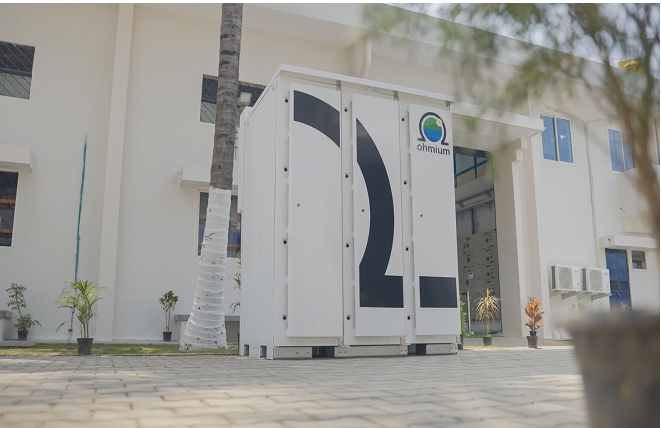 While electrochemical batteries can serve many of our needs from mobile devices to vehicles and grid-scale storage, some applications like heavy trucking and industrial processes require huge amounts of energy to be dispatched, making hydrogen an attractive option.
Over 80% of the cost of hydrogen goes toward the electricity needed to split the water atom in a process called electrolysis. When paired with low-cost, emissions free electricity sources like solar or wind, hydrogen production is considered "green hydrogen."
Ohmium, a Fremont, California-based company that develops green hydrogen electrolyzers, announced it has found a partner in Aquastill, a provider of desalinated water systems. The two will partner to produce green hydrogen fuel from desalinated ocean water.
Aquastill's desalination device uses waste heat as an input, and will make use of residual heat from Ohmium's electrolysis process. This offers co-benefits in cooling Ohmium's system while powering desalination.
The two companies are currently developing how to optimize integration of the systems, which are highly modular and can be scaled from megawatt to gigawatt scales. Offshore wind energy was highlighted as a potential electricity source for the modular system, and solar is often a great match given its high modularity and ability to be installed on bodies of water.
"Utilizing Aquastill's membrane technology to efficiently produce green hydrogen from seawater has the potential to be a game changer for companies operating in coastal or rural regions that want to affordably and sustainably decarbonize," said Arne Ballantine, chief executive officer, Ohmium International.

Ohmium's second generation proton exchange membrane electrolyzer produces at a rate of 9.0 kg per hour with a 4 second ramp up time. It is compatible with 3-phase with 480 VAC/60Hz, 415 VAC/50Hz, or 400VAC/50Hz with optional DC integration. Find the full specifications sheet here.

Image: Department of Energy

DOE investment in green hydrogen is on the rise. In 2021, it supported $285 million in funding, and in 2022, the President's Fiscal Year 2022 Budget Request included the application for $400 million in funds for green hydrogen development.
Source:Pv-magazine