KOGAS Boosts Hydrogen Development
---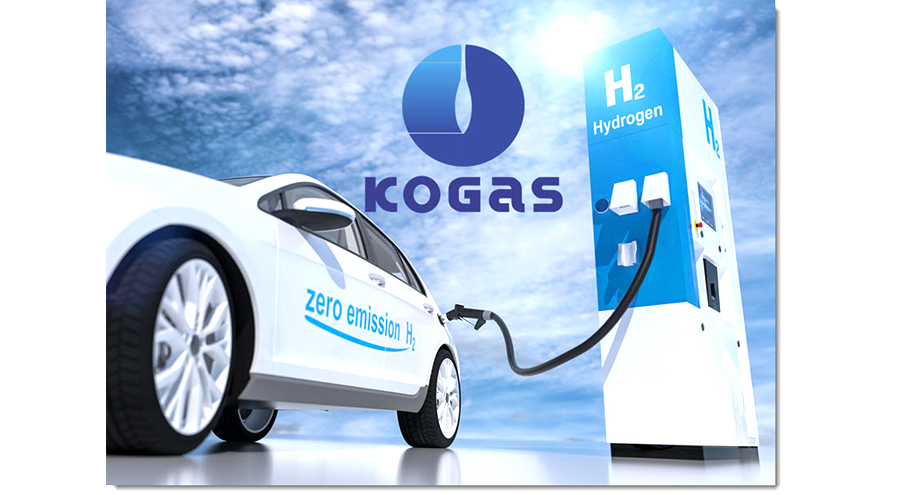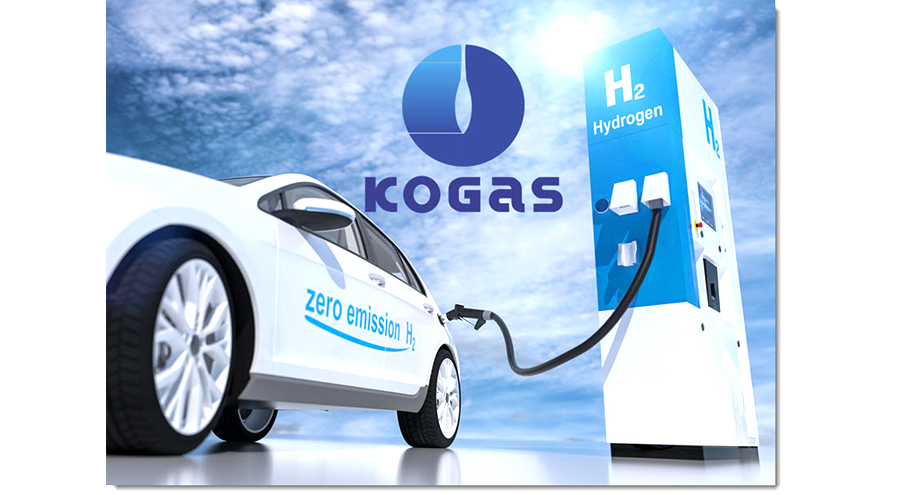 Korea Gas Corporation (KOGAS) is advancing as a global hydrogen specialist by participating in all value chains, including "production, supply, distribution, and consumption" of hydrogen, a promising clean energy.
KOGAS is investing early to lead the liquefied hydrogen market, which boosts energy efficiency by lowering gaseous hydrogen volume and turning it to liquid.
KOGAS is expanding hydrogen-related areas by establishing base gaseous hydrogen production bases in Changwon and Gwangju to increase hydrogen production infrastructure and creating liquefied hydrogen production bases using Pyeongtaek and Dangjin production bases.
KOGAS will import green hydrogen from abroad to cut greenhouse gas emissions and meet the international community's carbon neutral goal. The government's objective of importing 1.96 million tons of overseas green hydrogen by 2030 is 1 million tons, more than 50% of Korea's overall import volume.
KOGAS wants green hydrogen from Southeast Asia and Australia. KOGAS seeks large-scale water electrolysis and hydrogen liquefaction technology through strategic relationships and M&A with global energy firms. It leads in liquefied hydrogen, which can hold vast volumes of hydrogen. Liquid hydrogen stores more hydrogen than gaseous hydrogen because its volume is 1/800.
Hydrogen gas is transported in a tube trailer in a storage container at 200 bar (1 bar is 100 m below sea level). It's portable. Preventing mid- to long-term hydrogen demand with liquefied hydrogen.
KOGAS and US-based "Matrix Service Company" (Matrix) signed a "business agreement for the development of massive liquefied hydrogen tanks and cargo holds" last August.
KOGAS and Matrix seek to collaborate on extending onshore liquefied hydrogen storage tanks, developing transport ship technology, and designing and building domestic reception bases. The concept design of a hydrogen reception base based on Pyeongtaek or Dangjin LNG production bases will be studied together. If successful, the Pyeongtaek production site, which launched Korea's LNG era in 1986, will become Korea's first hydrogen production base.
KOGAS also partnered with US-based CB&I Storage Solutions (CB&I) to develop liquid hydrogen storage facility technology in May 2018. For over 130 years, CB&I has produced ultra-high pressure and cryogenic tanks using its world-class EPC storage facility capabilities.