2G Energy AG Acquires Profitable Heat Pump Specialist NRGTEQ BV Based In Rosmalen/NL
---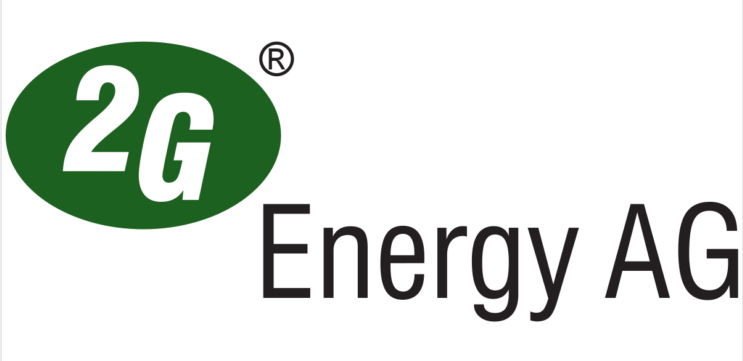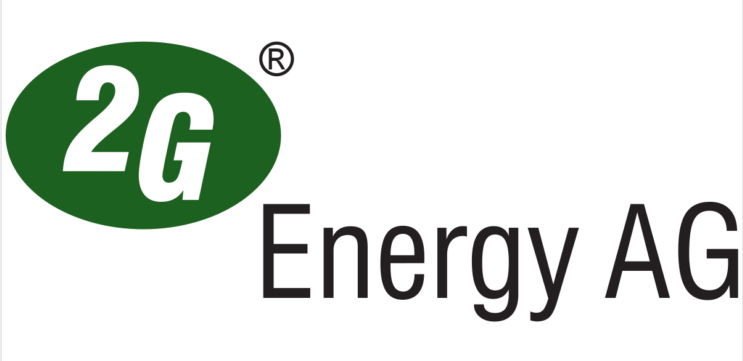 2G Energy AG acquires profitable heat pump specialist NRGTEQ BV based in Rosmalen/NL.
2G Energy AG (ISIN DE000A0HL8N9), one of the leading international manufacturers of combined heat and power (CHP) plants, signed a purchase agreement on August 24, 2023 to acquire 100% of the shares in NRGTEQ B.V., based in Rosmalen (located near 's-Hertogenbosch, the Netherlands).
NRGTEQ is a specialist for heat pumps with thermal power output from 100 to 1,000 kW
NRGTEQ was founded in 2010 and has since implemented approximately 600 heat pump projects, including just over 200 heat pumps in the 100 to 1,000 kWth power range. NRGTEQ develops and markets both water-to-water and air-to-water and brine-to-water heat pumps. The vast majority of these heat pumps have been installed in the Benelux countries. To date, markets such as Germany, Great Britain or France have only been served opportunistically.
With less than ten employees, NRGTEQ has achieved annual sales revenues of EUR 1.5 to 3 million in recent years and has always proved appreciably profitable. The parties have agreed to not disclose the purchase price.
Christian Grotholt, CEO said:
NRGTEQ's technology, competence profile, sales focus and corporate culture fit perfectly into our existing structures at 2G.
"On the other hand, 2G contributes exactly what NRGTEQ needs to serve the rapidly growing market for large heat pumps internationally."
Martan van Meurs, co-founder and previously one of NRGTEQ's two managing partners stated, said:
Our business is facing a significant demand surge.
"Now that we are part of the 2G family, we will be able to realize greatly accelerated growth, as we can now rely on the modern production capacities at the 2G site in Heek."
Jochem van Haaren, also co-founder and until now one of the two managing partners of NRGTEQ said:
In future, we will benefit from the excellent reputation and financial strength of 2G.
"The international presence, as well as the globally established partner concept of 2G Energy AG will open up significant growth potentials for the sales of large heat pumps."
Development and Benelux sales to remain in Rosmalen, while production relocates to Heek
NRGTEQ procures all the components necessary for the construction of heat pumps on the open market and has assembled its products to date in rented real estate at the company's headquarters in Rosmalen.
This production will be incrementally relocated to Heek, where the existing assembly halls currently still offer sufficient scope for efficient processes and also enable a strong increase in sales volume in the new product line-up of heat pumps. In future, assembly capacities at the Heek site will be further expanded. The land required for this purpose was already acquired last year.
Product development will remain at the Rosmalen site, as will sales for the Benelux region. Outside this previous core market, sales will be handled by the 2G subsidiaries or sales partners.
Accelerated market penetration and significant synergies expected
By way of its existing sales channels, 2G will immediately begin marketing NRGTEQ heat pumps worldwide after a short period of training and familiarization. NRGTEQ staff and a project team on the 2G side have already started preparing the integration into the 2G Group. The first step will be to standardize the product configurator, the customer relationship management system and the service offerings so that customers will be able to access NRGTEQ's product portfolio immediately and worldwide.
Already in the current fiscal year, NRGTEQ will – to a limited extent – be contributing to the sales revenues and earnings of the 2G Group. Significant additional sales, which, as in the case of turnover generated by CHP units, are only recognized upon acceptance by customers, will probably not be realized until the 2025 financial year.
In Germany in particular, 2G expects a rapid and sustained increase in demand for system solutions from industry, municipalities and public utilities for decentralized, climate-friendly energy supplies when the Building Energy Act and the Heat Planning Act come into force.
Christian Grotholt CEO stated:
By acquiring NRGTEQ, we will significantly accelerate our global market penetration.
"As a result, 2G customers will soon be able to order state of the art, extremely efficient and high-quality heat pumps – now made directly by 2G. A number of these systems will be delivered well before the start of the 2024 heating season."
In addition to the synergies in sales, there are other, in some cases significant, positive effects on process efficiency and prime costs, particularly in the areas of customer support, marketing, purchasing, production, project management, quality management, digitization, as well as service and administration.
Management Board confirms forecast
The order book for the current fiscal year remains well filled. In view of this order situation, the half-year sales already achieved, and the expanding service business, the Management Board anticipates consolidated sales revenues in the range of EUR 310 million to EUR 350 million for fiscal 2023, resulting in an EBIT margin in the range of 6.5-8.5%.
With a look to fiscal 2024, the Management Board is also adhering to the forecast already communicated, indicating a net sales target of up to EUR 390 million with an EBIT margin of 8.5-10.0%.
The net sales and earnings contributions of the new subsidiary NRGTEQ will remain within certain limits this year and next. Order intake for large heat pumps, on the other hand, is likely to be recorded in the mid single-digit million range in the coming year. Over the long term, the large heat pump business will be positioned to develop into a further, major pillar within the new plant and systems business.
2G company portrait

The 2G Energy AG Group is an internationally leading manufacturer and system provider of decentralized energy supply systems. The company develops, produces and installs comprehensive solutions in the growing market for highly efficient CHPs and large heat pumps. Digital grid integration and plant control for both types of energy generators, as well as service and maintenance, are further decisive performance criteria.
The product portfolio includes CHP plants in the output range from 20 kW to 4,500 kW for operation with hydrogen, natural gas, biogas and other lean gases, as well as large heat pumps in the range from 100 kW to 1,000 kW. CHP plants operate with efficiencies of 90 percent and more, while large heat pumps achieve efficiencies of 300 to 500 percent, depending on the general conditions. With its products and services, 2G is at the interface to a decentralized, secure and largely decarbonized energy supply. More than 8,000 2G systems have already been installed worldwide in various applications, supplying electrical and thermal energy to a wide range of customers from the housing industry, agriculture, commercial and industrial companies, energy suppliers, municipal utilities and local government authorities.
2G is positioned worldwide as a system provider for decentralized energy solutions with its combination of CHP plants and large heat pumps. The company benefits from far-reaching synergies of both plant categories, ranging from project development, procurement, and production to the largely identical customer base and regulatory framework as well as sales channels and digital control and service.
2G is consistently expanding its technological leadership through continuous research and development work, both in power plant and pump technologies as well as in specific software development for service and maintenance activities.
The digital grid integration consistently implemented by 2G is an indispensable, system-relevant element in the future electricity market design and represents a high market entry hurdle for competitors. The sector coupling required for the success of the energy transition is reflected in 2G's portfolio.
2G employs more than 900 employees at its headquarters in Heek, Germany, in North America, as well as at five other European locations. The company is active in more than 50 countries and generated net sales of EUR 312.6 million in the 2022 financial year. 2G was founded in 1995 and has been listed on the capital market since 2007. The shares of 2G Energy (ISIN DE000A0HL8N9) are listed in the "Scale" segment of the Frankfurt Stock Exchange.
Highlights:
Acquisition took place on August 24, 2023

NRGTEQ is specialized in heat pumps delivering thermal power output from 100 to 1,000 kW

Development and Benelux sales will remain in Rosmalen, production to be relocated to Heek

Accelerated market penetration and significant synergies expected

Management Board confirms forecasts for 2023 and 2024
Source:HydrogenCentral