Norwegian start-up unveils €4bn green steel and hydrogen production facility in southern Finland
---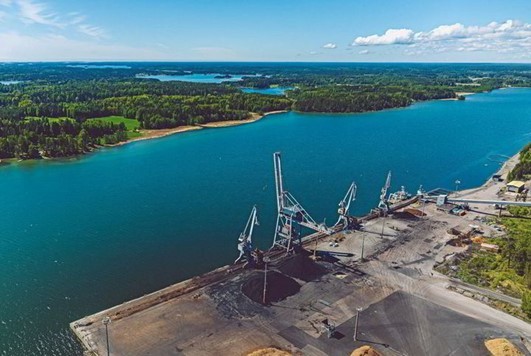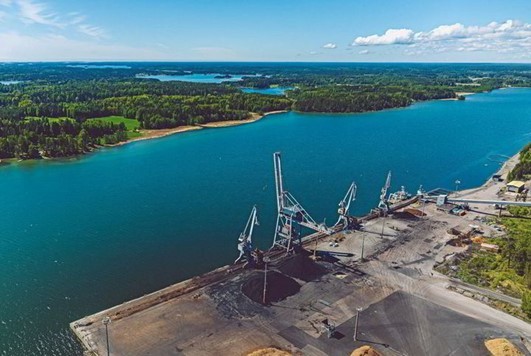 Norwegian start-up Blastr has today announced plans to build a €4bn ($4.22bn) green steel plant in southern Finland, complete with its own wind-powered green hydrogen production facility.
The project, which has the support of the Finnish government, would produce 2.5 million tonnes of high-quality green steel annually, with the H2 produced on-site used instead of coke to extract iron from ore.
With wind power further reducing its carbon footprint, the project will reduce CO2 emissions by 95% compared to conventional steel, says Blastr Green Steel, a subsidiary of Norwegian investment company Vanir Green Industries.
Blastr has signed a letter of intent with Finnish energy company Fortum that will provide the Norwegian company with exclusive rights to use an existing industrial site in the largely Swedish-speaking coastal municipality of Ingå (Inkoo in Finnish), 55km west of Helsinki.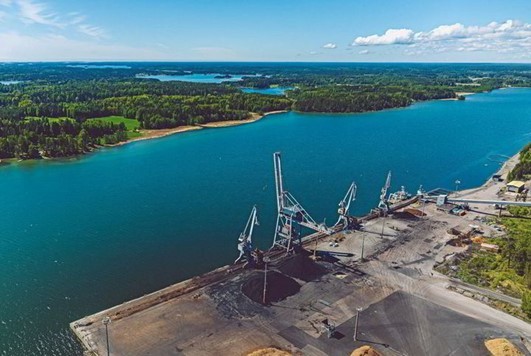 Image:HydrogenInsight
Fortum owns the port in Inkoo.
"I'm extremely pleased that the site location has been now confirmed, as we have worked on this project for a long time," said Mika Lintilä, Finland's minister of economic affairs. "Blastr's decision to locate in Inkoo is a proof of the competitiveness of the Finnish industry and infrastructure. Finland is an excellent place for carbon-neutral industry and production of decarbonized steel: We have a strong and reliable electricity grid, good conditions for producing emission-free energy and efficient logistics."
With up to 1,200 direct jobs at the facility, the project would be among the largest industrial investments planned in the country, according to Business Finland, the government-owned entity that aims to attract trade, tourism and foreign investment to the Nordic nation.
"Inkoo was selected as our location due to its high-quality infrastructure and access to clean power," said Blastr CEO Hans Fredrik Wittusen."In addition, the ice-free deep-sea harbour enables efficient, low-carbon logistics all year round and close access to the European market."
He adds: "With the green steel produced in Inkoo, we aim to reduce carbon emissions by 4.6 million tons of CO₂ per year compared to conventional methods, corresponding to the amount of emissions created by all passenger cars in Finland annually.
"We will systematically address all parts of the value chain to reduce overall carbon footprint, reduce waste and develop circular solutions. Furthermore, our ambition is to secure a significant share of our power needs from directly or indirectly owned wind parks, contributing through own investments and partnerships to advance clean energy production in Finland."
Blastr aims to begin at the facility by the end of 2026.
With the steel industry responsible for about 8% of global CO2 emissions, moves to decarbonise production — using renewable energy and green hydrogen — has gathered pace in recent years, with Scandinavia being a particular focus.
Swedish company H2 Green Steel, which counts Spotify billionaire Daniel Ek among its backers, aims to build a €3.5bn green steel facility in northern Sweden by 2025, delivering five million tonnes of steeel by 2030. It has already secured commitments for €4.55bn of debt financing from an array of European banks and export credit agencies.
Hybrit — a joint venture between Swedish utility Vattenfall, mining company LKAB and steel firm SSAB — produced the world's first fossil-fuel-free steel in 2020, and aims to build a pilot plant in northern Sweden producing about 1.2 million tonnes of green steel annually. It has received €108m from the EU Innovation Fund to help pay for the project.
Construction on the world's first industrial-scale green steel plant began in October in Ontario, Canada, but the ArcelorMittal-owned project will initially operate on natural gas, with no indication as to when the methane will be replaced by clean hydrogen.
Source:HydrogenInsight