But won't they sink in the canals? Venice buys 90 hydrogen buses with €58m from Italy's post-Covid fund
---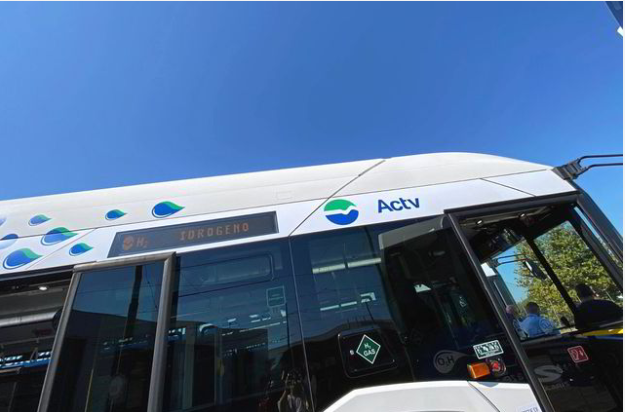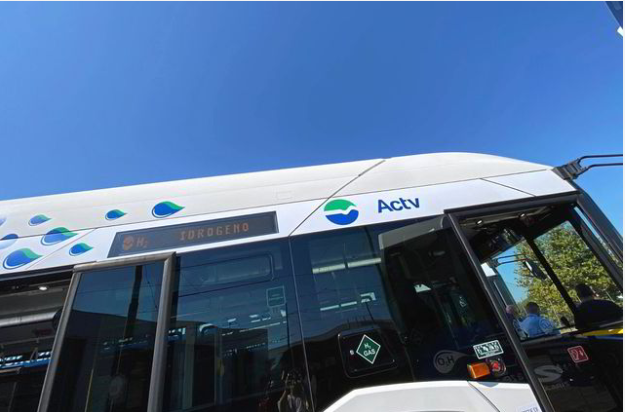 Polish manufacturer Solaris has now sold 220 fuel-cell buses to northern Italian cities this week
Venice, a city known for having canals instead of streets, has ordered 90 hydrogen buses from Polish manufacturer Solaris.
The announcement came less than 24 hours after the company had announced Europe's largest ever order for fuel-cell buses — 130 in total — for the Italian cities of Bologna and Ferrara.
While the word "Venice" conjures up visions of gondolas and centuries-old buildings at the water's edge, the metropolitan city of Venice actually includes a substantial stretch of mainland Italy, as seen on the map below.
It is here that the 90 hydrogen buses — to be operated by the city-owned transport company AVM through its Actv unit, will ply their trade — with five of Actv's six bus lines crossing the bridge from the mainland to Venice's Piazzale Roma, the only corner of the floating city with road traffic.
AVM has ordered 75 single-decker Urbino 12 hydrogen buses, and 15 articulated Urbino 18 fuel-cell buses, which will gradually be delivered between November 2025 and the first few weeks of 2026.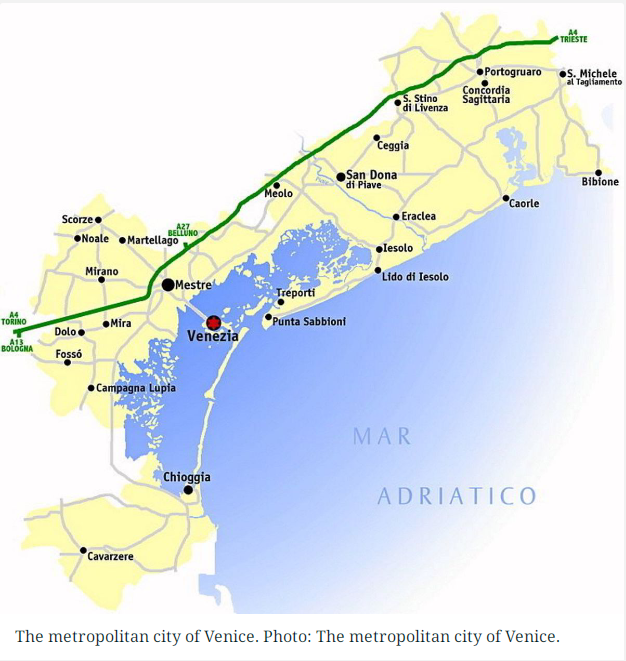 Like the Bologna order, they are being funded by the Italian government through its post-pandemic National Recovery and Resilience Plan (PNRR), with a total investment of €58m ($62.2m).
AVM says that the new buses will be refuelled at the existing Eni hydrogen filling station in Venezia Mestre, which is also open to private vehicles, and can deliver more than 100kg of hydrogen per day.
The Urbino 12 and 18 can both travel a minimum of 350km using the hydrogen stored in rooftop tanks — 35kg and 50kg, respectively — which suggests that only a handful of the buses could be filled each day at the Mestre filling stop.
At the time of the Eni facility's unveiling, in June last year, it was suggested that future hydrogen buses would be filled at a separate dedicated filling station.
AVM's contract with Solaris gives it the bus operator the option to order 13 more units of the Urbino 12 and five more of the Urbino 18.
First four hydrogen buses arrive
On Monday — coincidentally, or by design — AVM unveiled its first four hydrogen-powered Urbino 12s to be put into operation, which had ordered previously using €1.25m of EU money and €1.3m from the Italian government's PNRR fund (along with €125,500 of AVM's own money).
"I strongly believe in hydrogen as the energy source of the future," Mayor Luigi Brugnaro said at the unveiling ceremony, AVM's tram depot in Favaro on the mainland.
"We are among the first in Italy to have courageously invested in this technology... and now with this strong public intervention [we] will see the arrival of 90 hydrogen buses in the city. An example of doing things with courage and quickly."
Luca Scalabrin, president of AVM bus operator Actv, said that by end of the 2024, a further 33 [battery-] electric buses will also be put into operation, using resources from the PNRR funds… for a total value close to €19m."
And AVM Group director-general Giovanni Seno, pointed out that the company already operates 20 electric trams and 30 electric buses, which when added to the aforementioned orders will mean that more than 50% of Actv's fleet will be zero emissions "in the coming years".
However, it is not clear whether the hydrogen — or indeed the electricity used to charge the battery buses — will be renewable.
Solaris now claims to be the European leader in hydrogen buses, with deliveries and contracts covering more than 300 units — 220 of which were announced this week.
Source:HydrogenInsight