Oracle Power – Completion of Technical & Commercial Feasibility Study – Green Hydrogen and Ammonia Project
---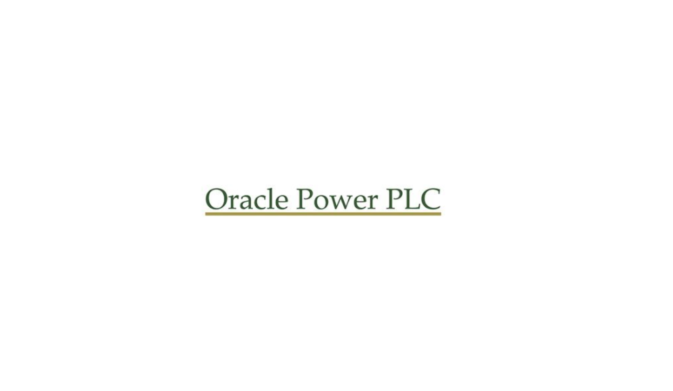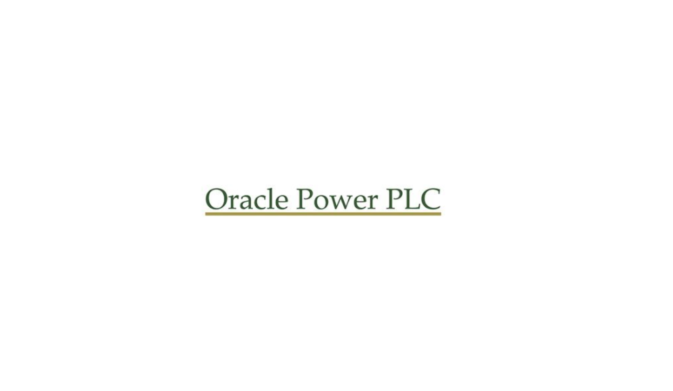 Oracle Power – Completion of technical & commercial feasibility study – green hydrogen and ammonia project.
Oracle Power PLC (AIM: ORCP), an international project developer, announce the completion of its technical and commercial feasibility study (the "Study"), undertaken by leading international construction engineering company, thyssenkrupp Uhde, relating to its green hydrogen and green ammonia project (the "Project") in Pakistan.
The Project, which is being developed by the Company's joint venture company, Oracle Energy Limited ("Oracle Energy"), is targeting a 400MW capacity green hydrogen production facility, with annual production of 55,000 tonnes of green hydrogen. Located in the designated wind corridor in the province of Sindh in southern Pakistan, the Project is expected to deploy 700MW of solar and 500MW of wind power to produce green hydrogen.
As part of the Study, hydrogen production and ammonia production/reconversion capacities were determined and confirmed based on 700MW of solar and 500MW of wind power capacity and profile. The required power input for approximately 140 tonnes/day of green hydrogen production was estimated to be 360MW of electrolyser net capacity.
A detailed techno-economic modelling study was performed providing cost estimates for the complete chemical plant's (the "Plant") OPEX and CAPEX, processes and Plant layout, project execution schedule, technology information and carbon intensity of the hydrogen value chain.
During the Study, various factors were considered, such as gaseous and liquid hydrogen production, ammonia synthesis and cracking, optimal location for the renewable and chemical plant, battery in island mode vs. excess renewable energy exchange with grid, and cost-effective water sourcing from a nearby source for green hydrogen and green ammonia production.
The Study also assessed production scenarios for the domestic market and transport to Asia (China, Japan, Korea), in addition to European markets.
Dr. Naveed Akhtar, Hydrogen & Fuel Cell Industry Expert and Chief of Technology (Hydrogen) for Oracle, commented:
The Study's results are very encouraging and on a par with industry expectations as observed in other green hydrogen projects announced worldwide.
Following successful completion of the Study, Oracle Energy will now proceed with negotiations for firm offtake agreements with selected partners and finalise ongoing joint venture/equity partnership discussions.
In parallel, Oracle Energy's team is focused on arranging the next steps for front-end engineering and design ("FEED") work for the planned Plant, including, hydrogen production facility, hydrogen compression, liquefaction and storage facility, ammonia synthesis and cracking facility. Once completed, this will take the Project into the next phase of the pre-Final Investment Decision ("FID") stage.
Naheed Memon, CEO of Oracle, commented:
A successful and positive feasibility study for green hydrogen and green ammonia, contributes significantly to de-risking the Project, and provides a clearer pathway for further accelerated development activities.
"Furthermore, having this study authored and ratified by thyssenkrupp Uhde, the gold standard bearers in the development of such plants, provides us and our prospective partners with a great deal of confidence."
"We move into a highly active period as we work towards completing power and grid interconnectivity feasibility studies by Q4 2023 in collaboration with State Grid Corporation of China, as well as geotechnical and environmental studies soon after, leading into the FEED stage, and finalisation of the investment and lender consortium."
Source:HydrogenCentral