First Hydrogen – Fuel Cell Ev Receives Positive Rivus White Paper
---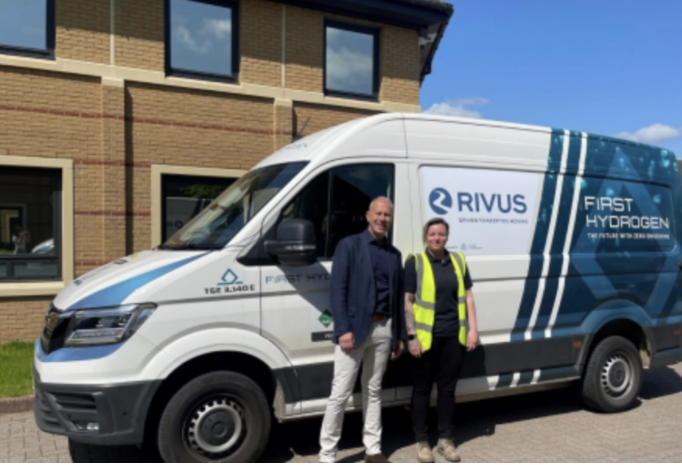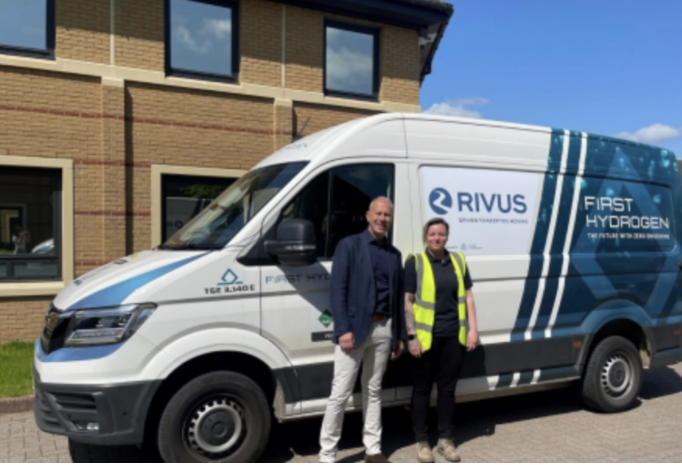 First hydrogen – fuel cell ev receives positive rivus white paper.
First Hydrogen Corp. ("FIRST HYDROGEN" or the "Company") (TSXV: FHYD) (OTC: FHYDF) (FSE: FIT) announce, fleet management company, Rivus has released its' report "First Hydrogen LCV Trial". This is the first independent analysis of First Hydrogen's hydrogen-fuel-cell-powered vehicle (FCEV) versus similar battery electric (BEV) and diesel vehicles used over the same duty cycles. First Hydrogen is the first company to demonstrate a FCEV for the light commercial vehicle market on British roads.
The report provides an impartial first impression of Rivus' experience with First Hydrogen's FCEV. The Rivus report concluded, "…overall, the vehicle performed very well during testing, appearing, much more robust than BEV in terms of how vehicle efficiency was affected by different load factors." A copy of the report can be found on the Company's website.
Working with members of the Aggregated Hydrogen Freight Consortium (AHFC) and other significant fleets, First Hydrogen is delivering a zero-emission road transport experience, free of range anxiety, over real-life duty cycles. Building on successful trials, the Company has received interest from home-shopping and parcel delivery businesses.
First Hydrogen's engineers highlight that, while the vehicles were designed to sustain longer journeys, they have been equipped with hybrid engines (hydrogen fuel cell and battery), which suit shorter drives in urban and suburban areas. Regenerative braking helps to recharge the battery, particularly during journeys with lots of starts and stops, such as driving in built up areas, or routes with multiple stops – including the journeys delivery drivers make with frequent drop-offs and pick-ups (Drivers can frequently make over 100 stops in a daily shift).
Fast hydrogen refueling also reduces the vehicle down-time, i.e., the time a vehicle is off the road and out of service – refueling First Hydrogen's FCEV takes approximately five minutes whereas charging a similar electric vehicle takes around five hours. This extends daily duty cycles, with the vehicles available for longer shifts across multiple drivers, which provides fleets with greater operational flexibility.
Global Market Insights projects the parcel delivery vehicle market size will surpass US$210 billion by 2032 in their latest research study. The ecommerce boom continues to fuel growth of the delivery market. Etailinsights states there are 9.1 million online retailers in the world, trading through their own ecommerce platforms or online. This retail channel contributes to the number of parcels and, as speed of delivery is crucial to service, it increases the number of delivery drivers on the roads and therefore the amount of vehicle emissions.
First Hydrogen Corp. is a Vancouver and London UK-based company focused on zero-emission vehicles, green hydrogen production and distribution and supercritical carbon dioxide extractor systems. The Company has designed and built hydrogen-fuel-cell-powered light commercial demonstrator vehicles ("LCV") under two agreements with AVL Powertrain and Ballard Power Systems Inc.
The LCV has a range of 630+ kilometres. These vehicles are being trialled with an initial 16 fleet operators in the United Kingdom. At the same time, the company has launched its bespoke vehicle design phase which will develop its fleet of proprietary zero-emission vehicles. First Hydrogen is also developing refueling capability working with FEV
Consulting GmbH, the automotive consultancy of FEV Group of Aachen Germany. The Company is also pursuing opportunities in green hydrogen production and distribution in the UK, EU and North America.
Source:HydrogenCentral