China's First National Hydrogen Power Quality Supervision and Inspection Center officially inaugurated
---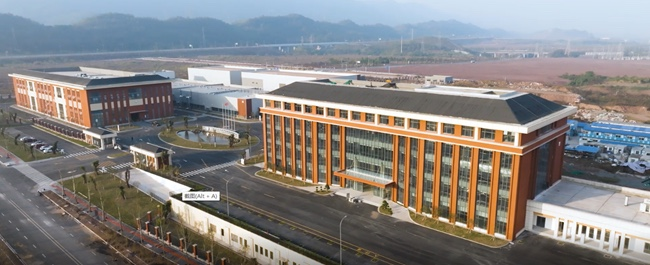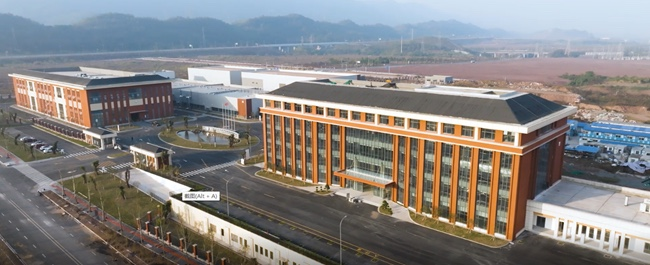 January 9, 2023: The National Hydrogen Power Quality Supervision and Inspection Center, which was invested and constructed by China Automotive Engineering Research Institute (CAERI), a wholly owned subsidiary of China General Technology Group, was officially inaugurated in Chongqing Liangjiang New District.
As the first national hydrogen power quality supervision and inspection center, the center was approved by the State Administration for Market Regulation of China in July 2019, covering an area of 126,540 m2 (190 mu). With a total investment of RMB 500 million in the first phase, the yearly revenue is estimated to reach RMB 100 million level.
The inauguration ceremony revealed the center's featured service for the first time:
Vehicle environmental test chamber for light-duty hydrogen hubs and heavy-duty hydrogen hubs, which can realize synchronous high-frequency acquisition of signals from vehicles, sensors, environmental chambers, hubs, and charging piles, restore the scenarios of user's usage, and offer integrated supervision and inspection solution.
The battery safety lab, which can provide analysis and investigation of thermal run-away for cells/modules, and scratch investigation on battery pack bottom.
The hydrogen powertrain and fuel cell testing laboratory, equipped with integrated functional tests covering complete vehicle control system, fuel cell systems, electric drive unit, and power battery system.
​​​​​​​
EMC testing for 300 kW fuel cell system under defined operating conditions, equipped with electromagnetic interference and anti-interference testing for high-power fuel cell systems under load.
Hydrogen internal combustion engine testing laboratory for passenger and commercial vehicles, capable of performance testing and durability testing of hydrogen internal combustion engines under an intake pressure of 10MPa and a power range of 0-600kW.
​​​​​​​
Integrated big data platform covering hydrogen production, storage, transportation and application, equipped with vehicle safety monitoring and date online analysis capabilities.
​​​​​​​
Comprehensive testing laboratory for hydrogen fuel cells and key components, offering testing service for fuel cell systems, fuel cell stack, single cell, MEA and other key components.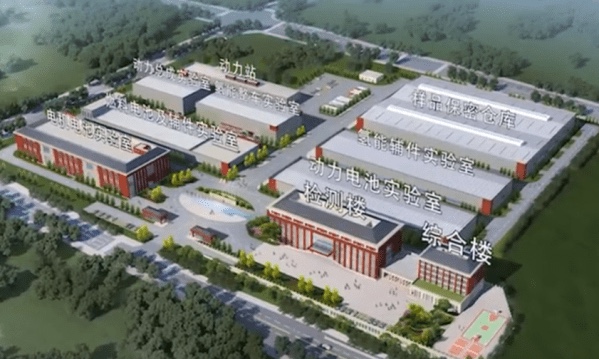 Image:Baidu
Based on the technical routes of safety, greenness and experience of CAERI, National Hydrogen Power Quality Supervision and Inspection Center will build a comprehensive hydrogen power service platform integrating testing and certification, evaluation research, standard systems, technical services, application promotion, industrial incubation, and equipment development ; at the same time, it will provide industry support for government authorities to formulate relevant policies.
About China Automotive Engineering Research Institute
China Automotive Engineering Research Institute Co.Ltd.(CAERI), established in March 1965, is a first-class state-owned research institute in China. In 2012, CAERI was listed in Shanghai Stock Exchange(Stock code: 601965). On Oct.26th 2013, the new headquarter was fully completed and put into use.
CAERI has become a well-known institute with the strong R&D capability and the competent testing facility. It is striving to be a leading multi-functional automobile test and research enterprise, aiming to provide solid technical support for domestic automobile industry.
CAERI is mainly engaged in the technical service for automobile and manufacturing operations of automobile industrialization including development of various products, the technical consulting, test and the quality inspection and authentication; the manufacturing of special vehicles and key components of mono-train bogie, gas fuel system and so on.
The National Motor Vehicle Quality Supervision and Inspection Center (Chongqing), the National NGV Engineering Research Center, the State Key Laboratory of Vehicle NVH and Safety Center, National & Local United Engineering Lab of Alternative Fuel, and also Postdoctoral Scientific Research Workstation are set in CAERI, so it is a "National High-tech Enterprise", "Innovative Enterprise" and "International Cooperation Base".
After 50 years of development, CAERI has boasted strong R&D capability in automotive technology, great testing facility and higher industry reputation, and also become a well-known important base and technical support institution in product development, experimental study and quality inspection in China's auto industry. CAERI has invested the funds raised to build test rooms and R&D centers, covering vehicle safety, NVH, EMC, emission, EV, alternative fuel vehicle, complete vehicle, engine and parts based on the development ideas of "prioritizing the R&D business, actively developing the test assessment business, and steadily developing the industrialization business of scientific and technological achievements". Besides, CAERI also endeavors to become a scientific and technological innovation platform and a public technology service platform in China's auto industry, and develop into a world-leading and domestic advanced application service provider of automotive engineering technology and an integrated supplier of high-tech products, so as to effectively support and guide the sustainable healthy development of China's auto industry.
Source: FuelCellChina