DSM Expands Akulon® Fuel Lock Portfolio to Offer More Robust Performance in Type IV Pressure Vessels for Hydrogen Storage
---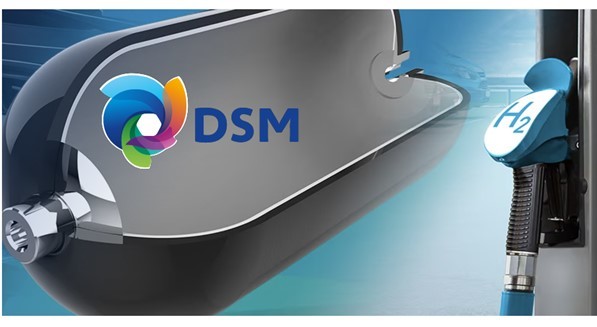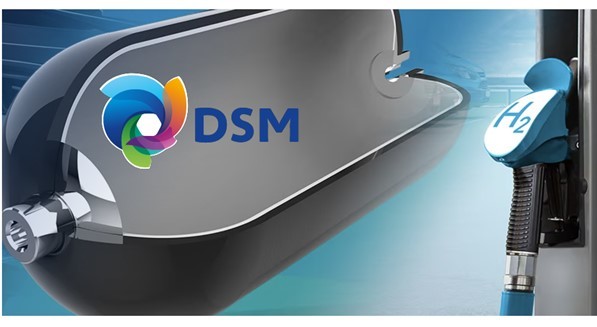 Geleen (NL) – DSM Engineering Materials today announced the launch of two new grades—FLX40-HP and FLX-LP—for use as liner materials in Type IV pressure vessels for hydrogen storage in its Akulon® Fuel Lock portfolio.
By adding these new materials, a more robust performance in processing and more resiliency in larger sized designs that are sustainable will be possible for tank and pressure vessel manufacturers. Amongst the lowest in the industry, the polyamide used to make the Akulon® Fuel Lock compounds has the lowest CO2 footprint and contributes to an overall more favorable LCA in line with the intended green application of hydrogen use and storage as an alternative carbon free fuel in mobile transport.
With these two new materials solutions, DSM Engineering Materials is staying abreast of the trend of designing sustainable and larger sized pressure vessels for trucks and busses, and mobile hydrogen transport. The advanced PA6 is ideal for producing type IV pressure vessels that are 70% lighter than steel alternatives, and offer excellent mechanical strength, dimensional stability, and impact resistance throughout part lifetimes. Akulon Fuel Lock tank liners enhance vehicle safety and fuel efficiency by providing an excellent barrier that reduces permeation leakage of hydrogen from the pressure vessel. The Akulon Fuel Lock portfolio of nylon 6 materials all have a higher barrier than standard PA6, allowing for thinner walls in monolayer tanks.
Akulon® FLX-LP is an injection molding grade with excellent processing behavior and extremely high toughness and ductility at low temperature (-40°C and below). These excellent properties enable design for increased life-time performance through extended pressure cycle testing.
Akulon® FLX40-HP is a high viscous material, which makes it suitable for extrusion and blow molding. Material advantages include Improved heat stabilization package, which creates a more robust processing window during extrusion and blowmolding and reduces oxidation at the surface; better impact modifier system, which creates more toughness and ductility at low temperatures (-40°C and below); and an improved pinchline performance in the blowmolding process.
Both material grades are launching in addition to the existing FLE-LP and FLE40-HP in the Akulon® Fuel Lock portfolio. All these materials meet the requirements of the EC79 or R134.
DSM patented Fuel Lock technology in both new grades ensures excellent barrier performance against hydrogen permeation and allows to reduce the thickness of the liner compared to polyamide and polyolefin products.
Source: DSM