Parker Meggitt Develops Energy Buffer for Airbus Hydrogen Fuel Cell Propulsion System
---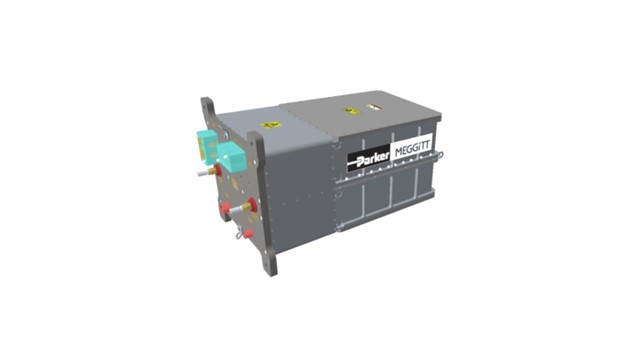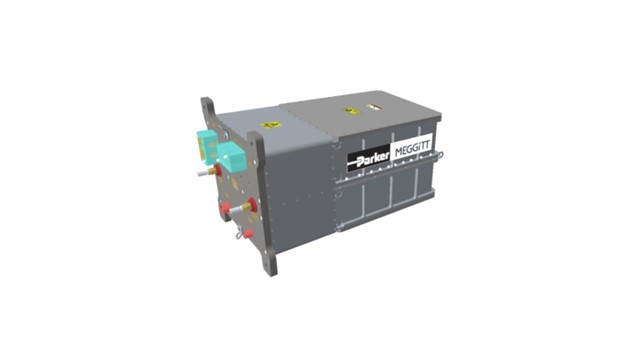 Parker Meggitt announces partnership with Airbus to develop an eBuffer in support of ZEROe demonstrator.
Parker Meggitt, a business segment of Parker Hannifin Corporation, the global leader in motion and control technologies, announces a partnership with Airbus to develop an energy buffer ("eBuffer") in support of the ZEROe aircraft demonstrator.
Parker Meggitt is working with Airbus to build energy storage equipment that will support electric propulsion. The eBuffer will maximize safety, efficiency and weight while balancing electric and mechanical constraints. The eBuffer will be an important piece of the electrical system that will complement the Fuel Cell primary power source and therefore would be one of the integral components of the Airbus ZEROe demonstrator aircraft.
Figure 1 shows a 3D view of the first prototype that will be tested on ground in early 2023. Another model will be developed for the flight test campaign.
Patrick Blackburn, Senior Director of Engineering at Parker Meggitt, said: We are pleased to partner with Airbus to develop the eBuffer in support of the ZEROe aircraft demonstrator. "Parker Meggitt has deep expertise in power conversion and energy storage and a long track record of inventing pioneering technology. We look forward to working with Airbus to enable innovative engineering breakthroughs that lead to a better tomorrow."
About Parker Aerospace
Parker Aerospace is a global leader in the research, design, integration, manufacture, certification, and lifetime service of flight control, hydraulic, fuel and inerting, fluid conveyance, thermal management, lubrication, and pneumatic systems and components for aerospace and other high-technology markets. The company supports the world's aircraft and aero-engine manufacturers, providing a century of experience and innovation for commercial and military aircraft.
About Parker Meggitt
Parker Meggitt joined the Parker Aerospace Group in September 2022 following the successful acquisition of Meggitt PLC, a world leader in aerospace, defence and energy. Parker Meggitt employs more than 9,000 people at over 37 manufacturing facilities and regional offices worldwide.
Source:Meggitt