CIMC's New Lightweight Thousand-square Electrolyzer Successfully Rolled Off the Production Line
---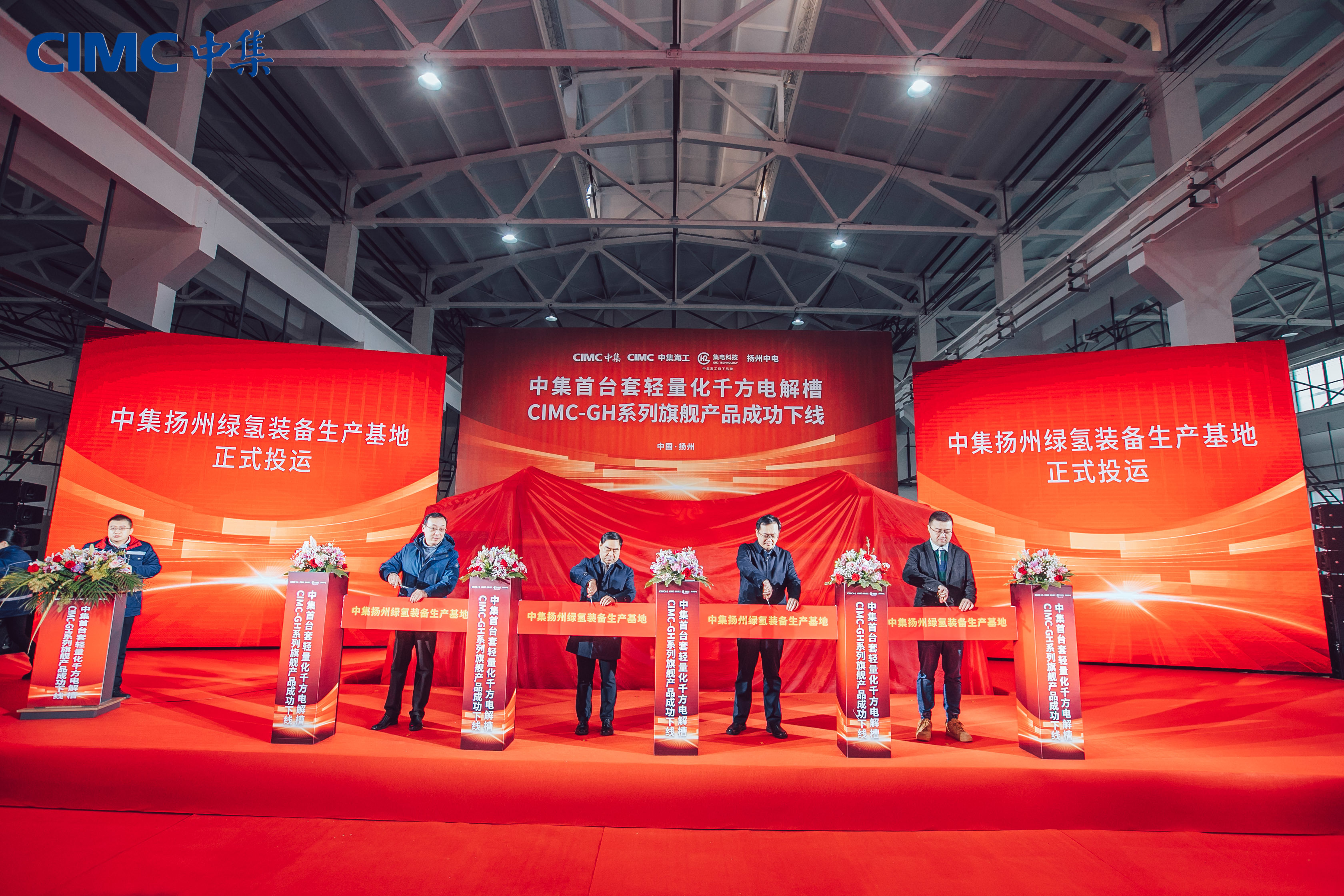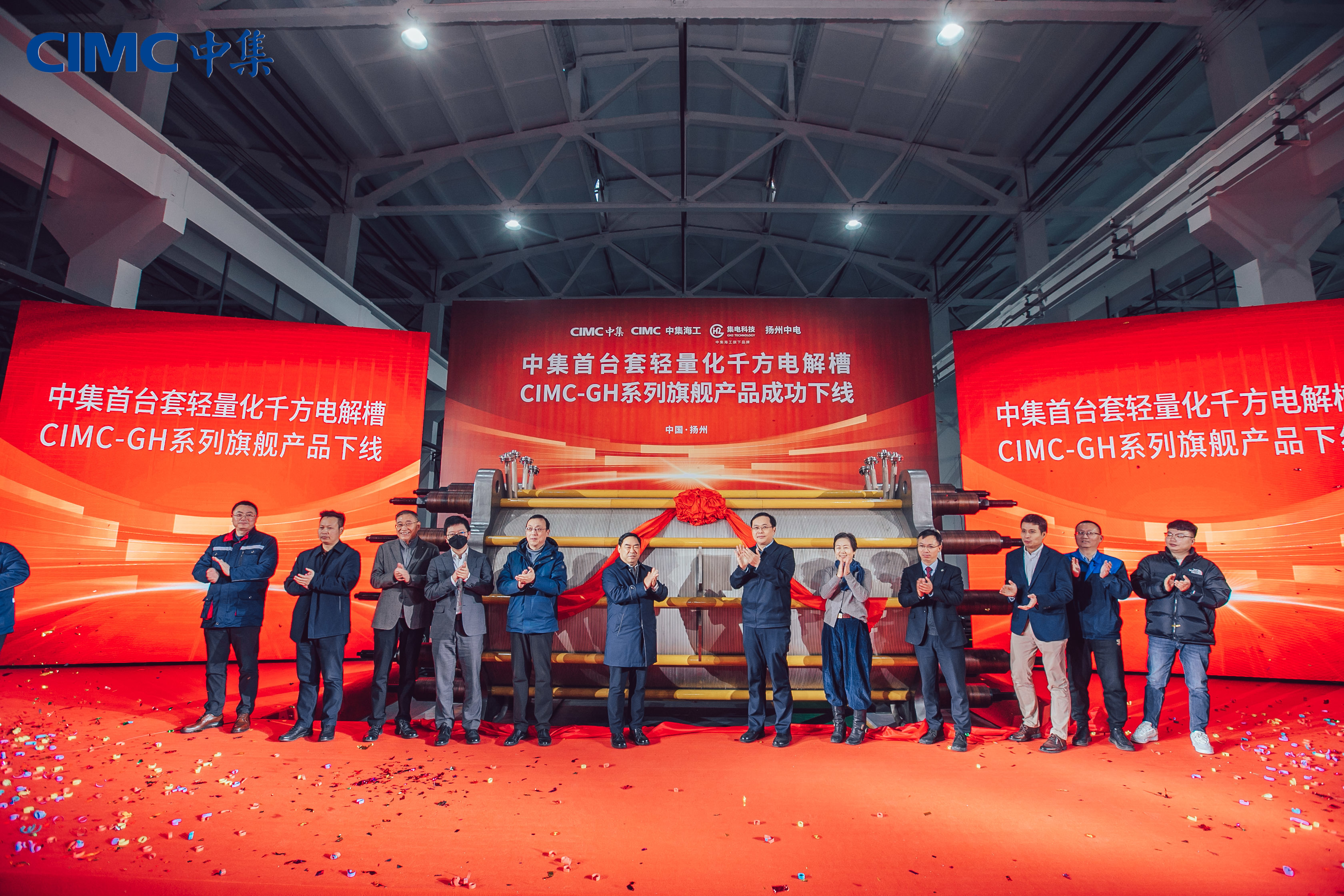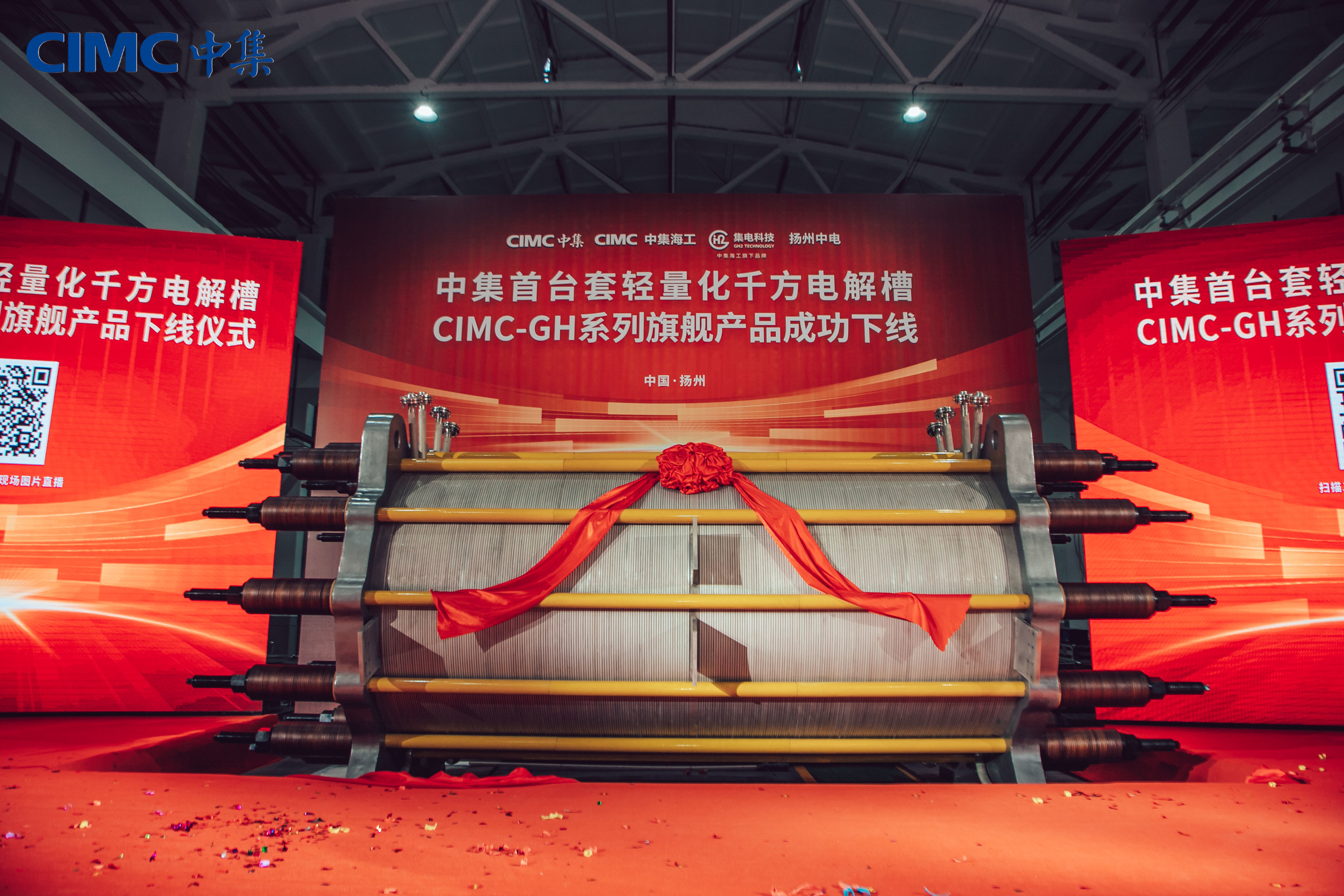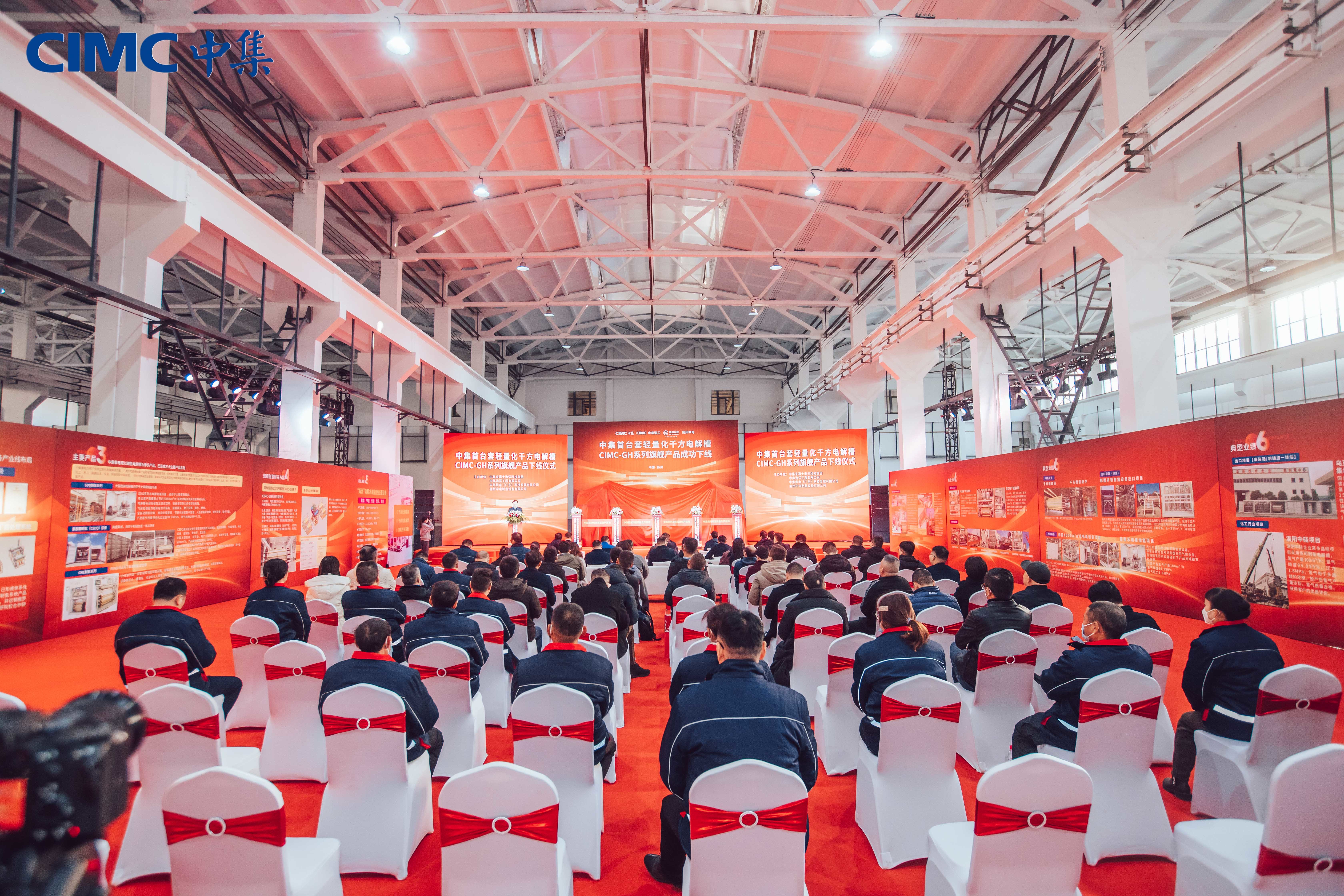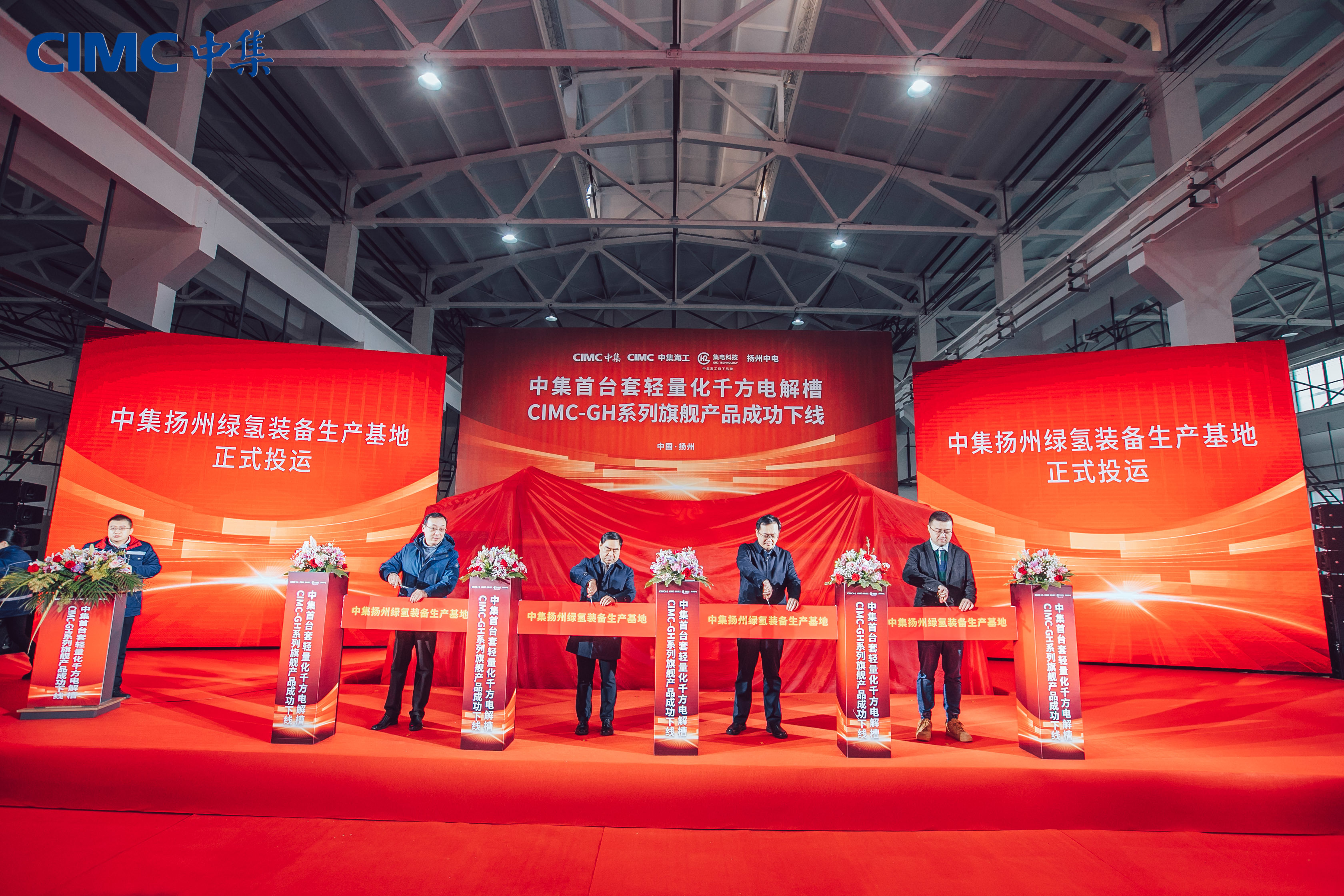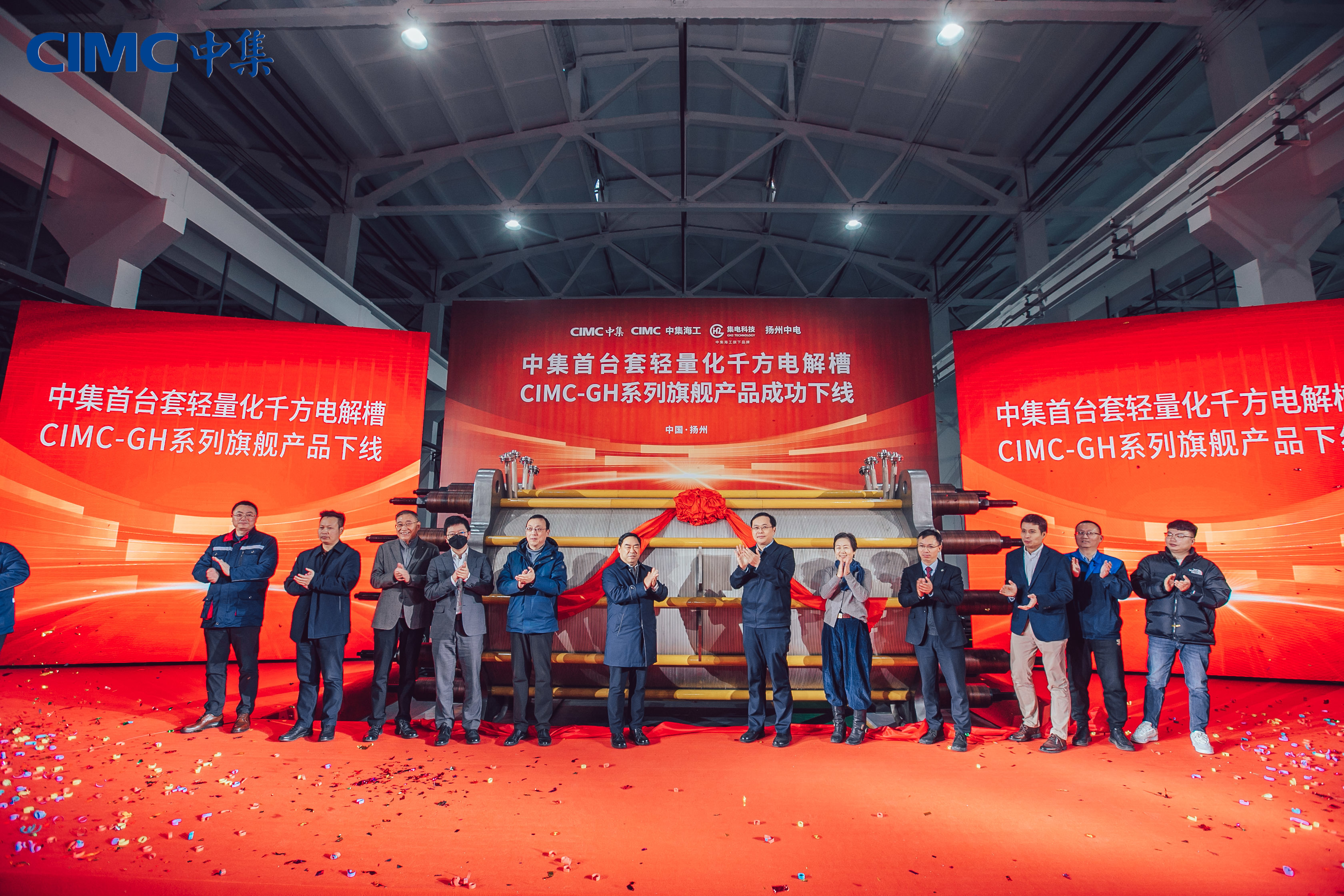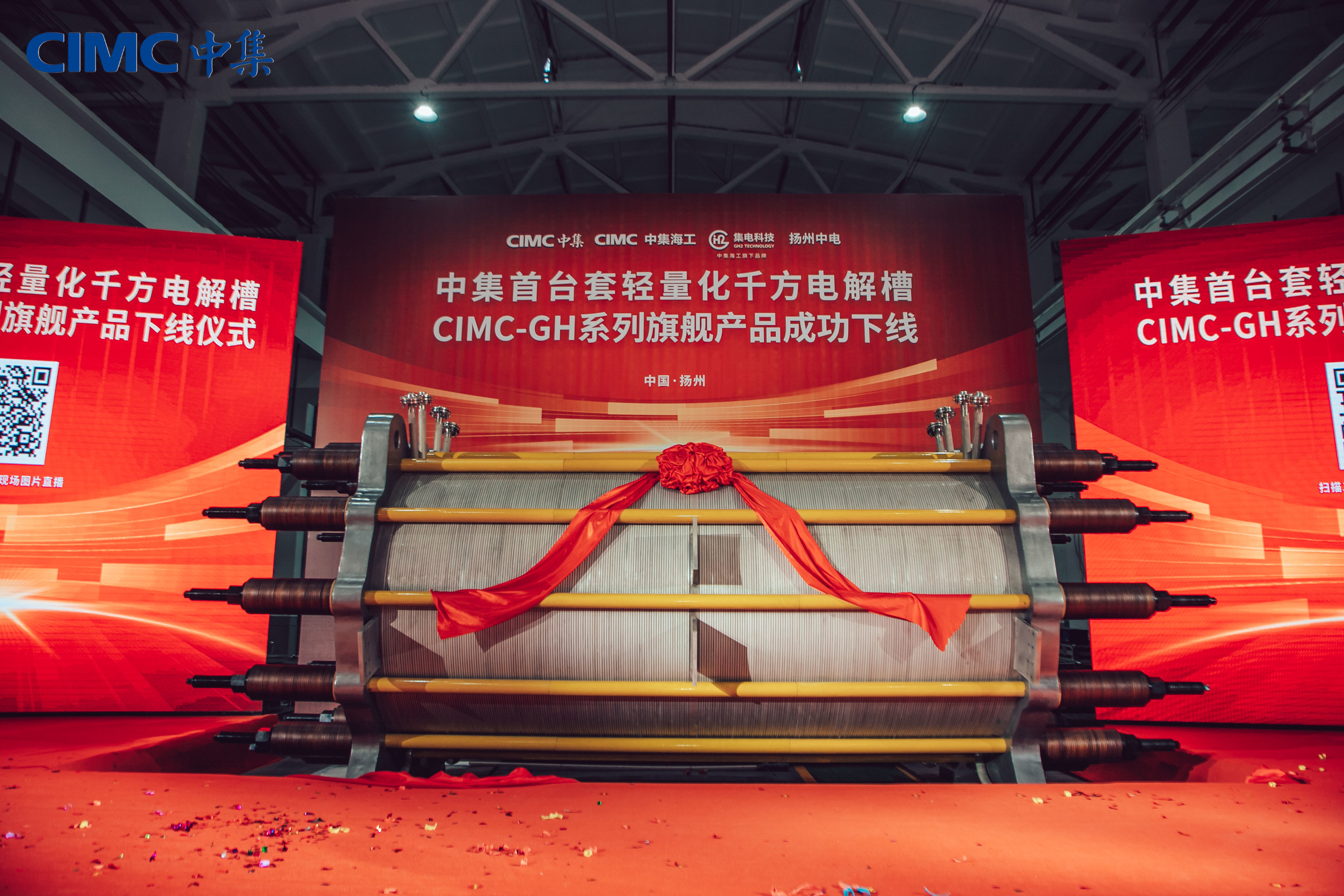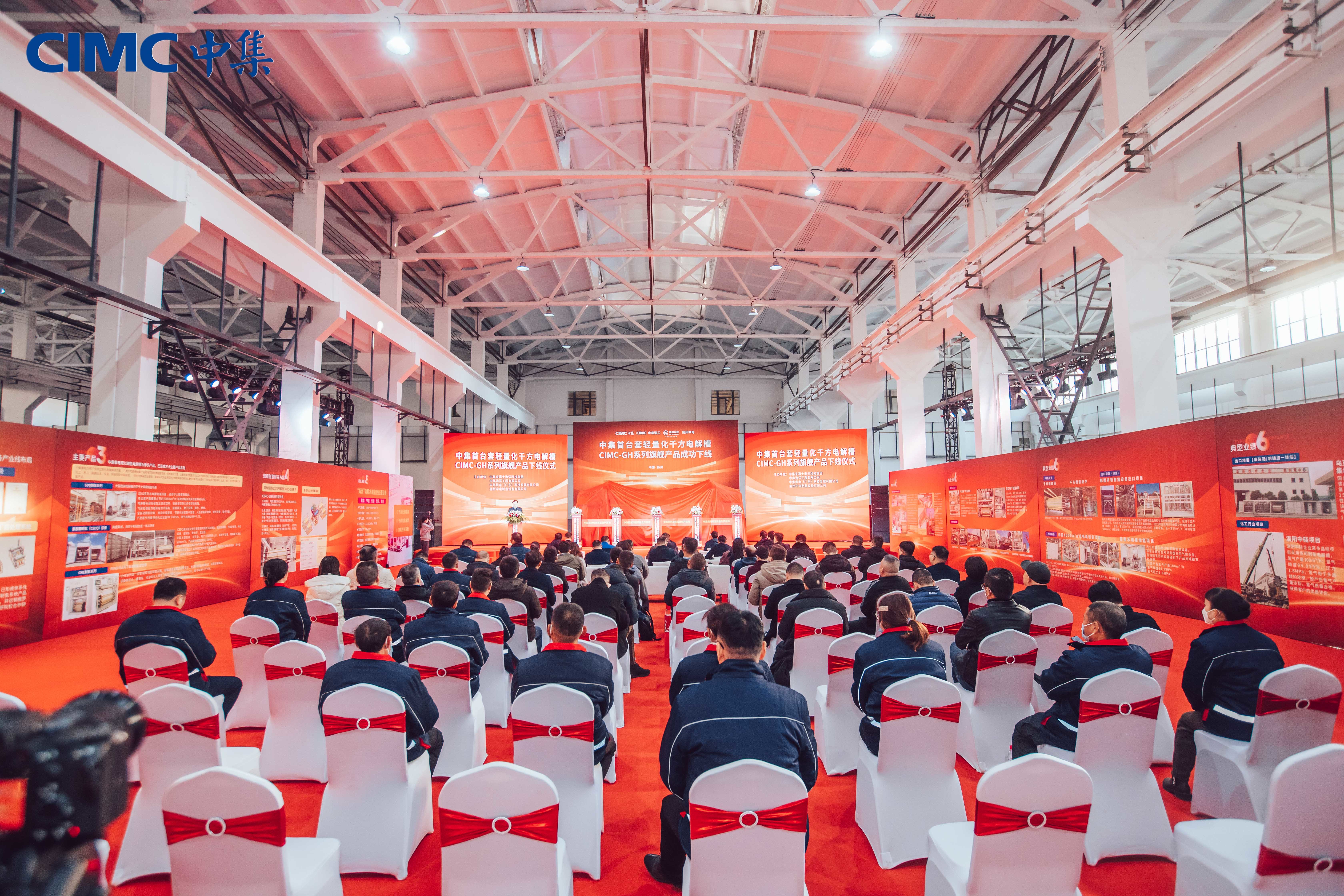 January 10, 2023, the flagship product of innovative lightweight 1000N3/h electrolyzer "CIMC-GH series" produced by "CIMC GH2 Technology", the new subsidiary brand established by CIMC Offshore Engineering, which focus on the green hydrogen sector, has been off the assembly line successfully, and meanwhile, the green hydrogen equipment manufacturing base of CIMC GH2 Technology located in Yang Zhou was officially announced to be put into operation on the same day. A grand ceremony was held in YangZhou manufacturing base to celebrate the meaningful day of CIMC GH2 Technology .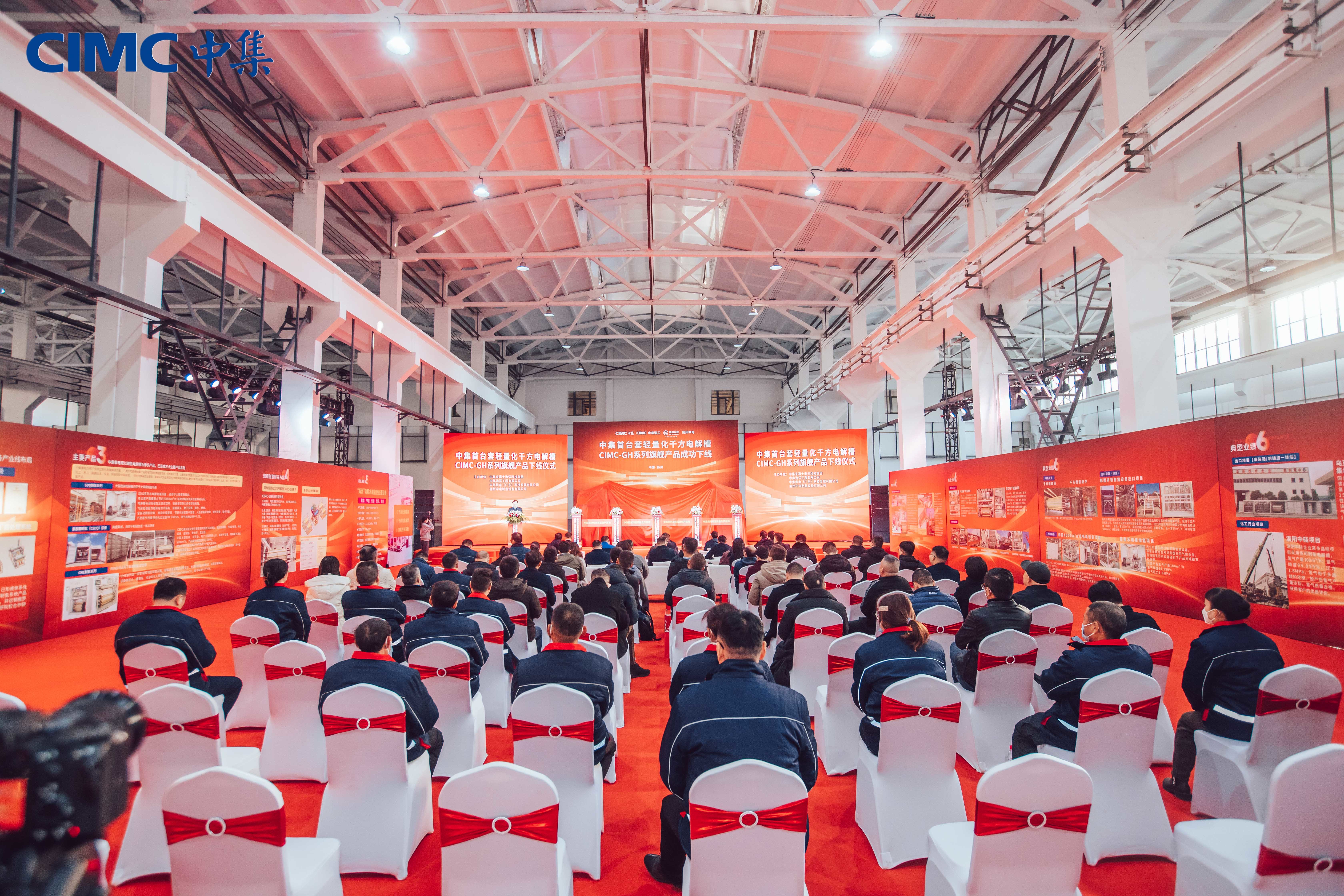 Image: CIMC GH2 Technology
This alkaline electrolyzer is CIMC's first green hydrogen production equipment to hit the market, marking the company's official entry into the green hydrogen production equipment sector. The CIMC-GH electrolyzer has successfully lightened the weight and effectively reduced system operating costs. The hydrogen capacity is 1200Nm3/h. The post-treatment system of CIMC-GH was also optimized in order to make it much more workable and effective for the power fluctuation produced by renewable energy.
The DC current drain reaches the national first-level energy efficiency standard of 4.3kwh/Nm3 at the hydrogen capacity 1000Nm3/h; Which, significantly reduces the operating costs by 10-20%, allowing the system to have a dynamic adjustment capability of 10%-120%.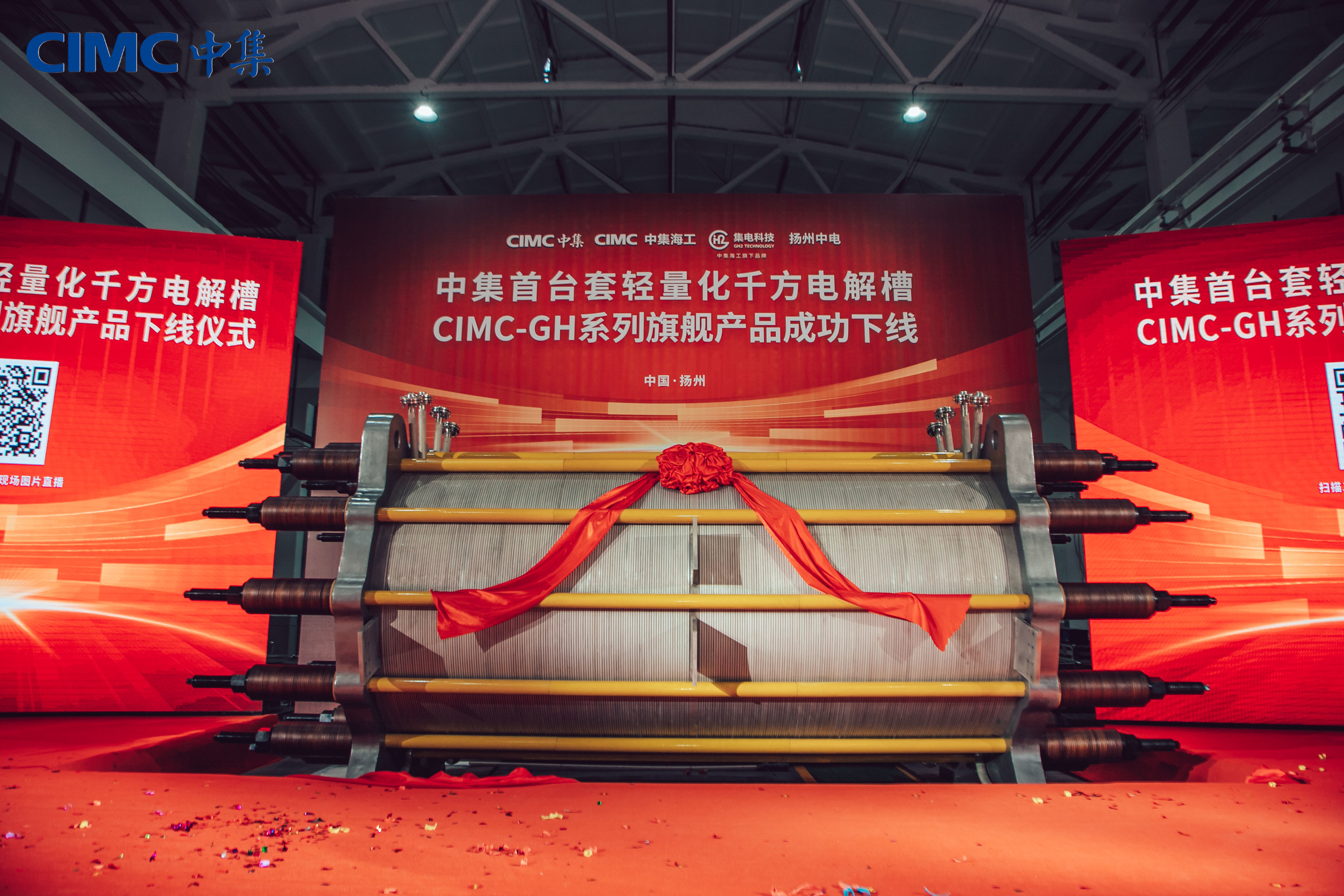 Image: CIMC GH2 Technology
CIMC-GH electrolyzer has achieved the following performance features:
1.Lightweight: The current density is 4000A/m2, and the number of cells is about 230. The weight of electrolytic cell body is only about 40 tons, 20- 30% lighter than similar type of equipment.
2.High stability:The electrode frame is thicker than other similar products in the industry, the internal circulation section area of the electrolytic cell is large, and the electrolyte circulation cooling is sufficient, so that the cell temperature of each electrolytic cell is consistent, and the thermal expansion and cold contraction are uniform. The temperature of individual cells will not be too high, resulting in deformation and failure of electrolytic cells.
3.Long lifetime:The weight of the cell is light (less than 30 tons), and the load of the sealing gasket is light, making the overhaul cycle of the cell longer and more stable than ten years.
The CIMC-GH series has already developed the knowhow of 2000 Nm3/h and it could be upgrade to 3000 Nm3/h. In addition, CIMC GH2 Technology is cooperating with its parent company CIMC Offshore engineering team to develop the workable and economical solution for offshore hydrogen producing market including the fix and floating offshore hydrogen facilities. CIMC GH2 Technology will devote itself in both onshore and offshore green hydrogen industry with its persistence in green energy sector.
Source: CMIC GH2 Technology