CF Industries Signs MOU With JERA for Supply of Up to 500,000 Metric Tonnes Per Year of Clean Ammonia
---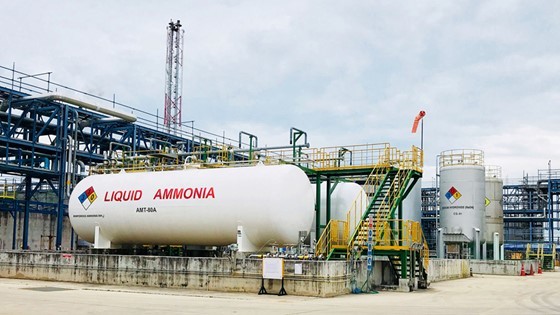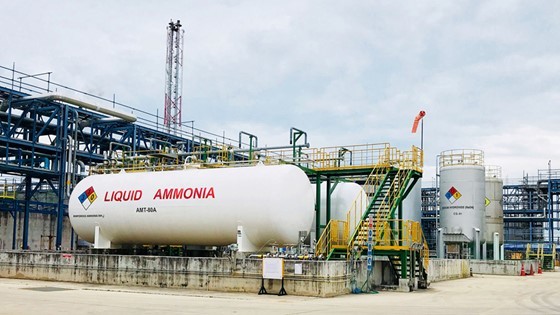 DEERFIELD, Ill. — CF Industries Holdings, Inc. (NYSE: CF), the world's largest producer of ammonia, today announced that it has signed a memorandum of understanding (MOU) with JERA Co., Inc. (JERA), Japan's largest energy generator, regarding the supply of up to 500,000 metric tonnes per year of clean ammonia beginning in 2027. The execution of the MOU is the result of a supplier comparison and evaluation process for the procurement of clean ammonia that JERA initiated in February 2022 for the world's first commercial scale ammonia co-firing operations.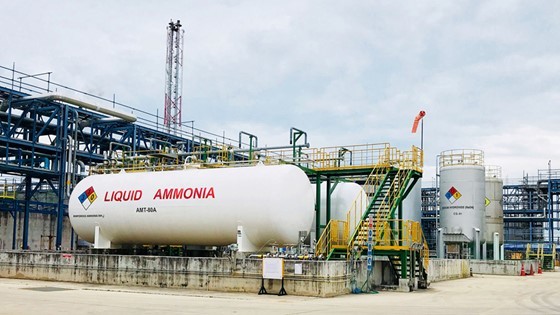 The clean ammonia, which will be required to be produced with at least 60% lower carbon emissions than conventionally produced ammonia, will be co-fired with coal at JERA's Hekinan Thermal Power Station in order to reduce carbon dioxide (CO2) emissions from the facility. Ammonia does not emit CO2 when combusted. JERA has successfully concluded an ammonia co-firing pilot test and will begin a demonstration project during its fiscal year 2023 at its Hekinan power plant.
The MOU establishes a framework for the companies to assess how CF Industries would best supply JERA with clean ammonia under a long-term offtake agreement. The companies expect to evaluate a range of potential supply options, including an equity investment alongside CF Industries to develop a greenfield clean ammonia facility in Louisiana and a supplementary long-term offtake agreement from CF Industries' Donaldsonville Complex in Louisiana.
"We are pleased to continue to build our relationship with JERA as we advance our shared commitment to accelerate the world's transition to clean energy," said Tony Will, president and chief executive officer, CF Industries Holdings, Inc. "Our leading ammonia production network and disciplined investments in clean energy initiatives have positioned CF Industries at the forefront of clean ammonia supply. We look forward to helping JERA and Japan meet its clean ammonia requirements, which represent the first significant volume of what we believe will be substantial global demand for clean ammonia as a clean energy source."
JERA Corporate Vice President Yukio Kani said, "We are pleased to work together with CF Industries on this significant journey towards decarbonizing the industry, and I am confident that CF Industries' reliable operational capabilities that formed its track record for safe and efficient production as the world's largest ammonia producer will profoundly contribute to JERA's structuring of the clean fuel ammonia value chain. JERA will continue its own efforts as well as to take hands with our partners in pursuit of our endeavor to realize and accelerate not only the decarbonization of the Japanese energy industry but also to solve the energy-related issues that the world is facing."
Since 2020, CF Industries has advanced industry-leading projects to decarbonize its ammonia production network and position the Company to supply a substantial volume of clean ammonia within the next few years. This includes leveraging carbon capture and sequestration (CCS) technologies at its Donaldsonville Complex where CF Industries is constructing a CO2 dehydration and compression facility to enable the capture and permanent sequestration of up to 2 million tons of CO2 per year, which is expected to begin in 2025. The Company has also commenced a front end engineering and design study to construct a greenfield clean ammonia facility utilizing CCS in Ascension Parish, Louisiana. Additionally, CF Industries is constructing North America's first commercial scale green ammonia capacity at its Donaldsonville Complex, enabling up to 20,000 tons of green ammonia production beginning in 2024.
About CF Industries Holdings, Inc.
At CF Industries, our mission is to provide clean energy to feed and fuel the world sustainably. With our employees focused on safe and reliable operations, environmental stewardship, and disciplined capital and corporate management, we are on a path to decarbonize our ammonia production network – the world's largest – to enable green and blue hydrogen and nitrogen products for energy, fertilizer, emissions abatement and other industrial activities. Our manufacturing complexes in the United States, Canada, and the United Kingdom, an unparalleled storage, transportation and distribution network in North America, and logistics capabilities enabling a global reach underpin our strategy to leverage our unique capabilities to accelerate the world's transition to clean energy. CF Industries routinely posts investor announcements and additional information on the Company's website at www.cfindustries.com and encourages those interested in the Company to check there frequently.
About JERA
Established in 2015, JERA is an equal joint venture of two major Japanese electric power companies, TEPCO Fuel & Power Incorporated and Chubu Electric Power Company and produces about 30% of all electricity in Japan. JERA is an energy company with global reach that has strength in the entire energy supply chain, from participation in LNG upstream projects and fuel procurement, through fuel transportation to power generation. JERA, which stands for Japan's Energy for a New Era, will take on the challenge of achieving net zero CO2 emissions from its domestic and overseas businesses by 2050 and is supporting an energy transition in an environmentally and socially responsible manner. For more details: https://www.jera.co.jp/english/