As Part of Its Hydrogen Push, Greenko Orders 28 Electrolyzers From Belgium's John Cockerill
---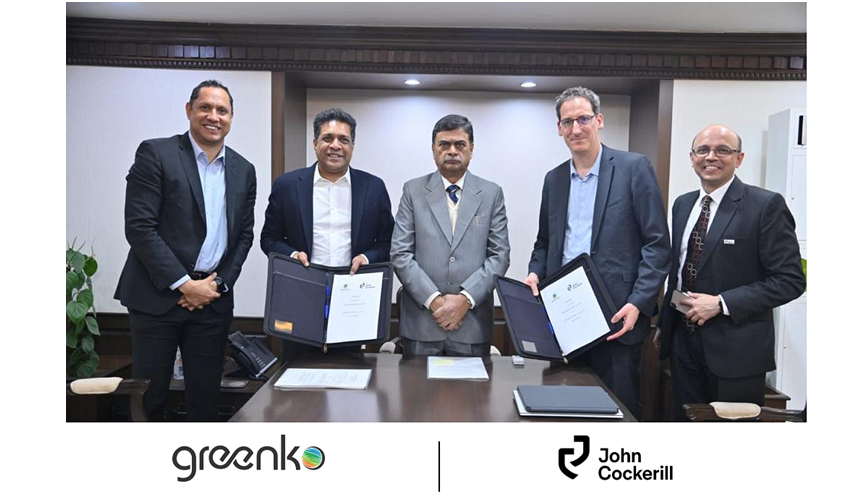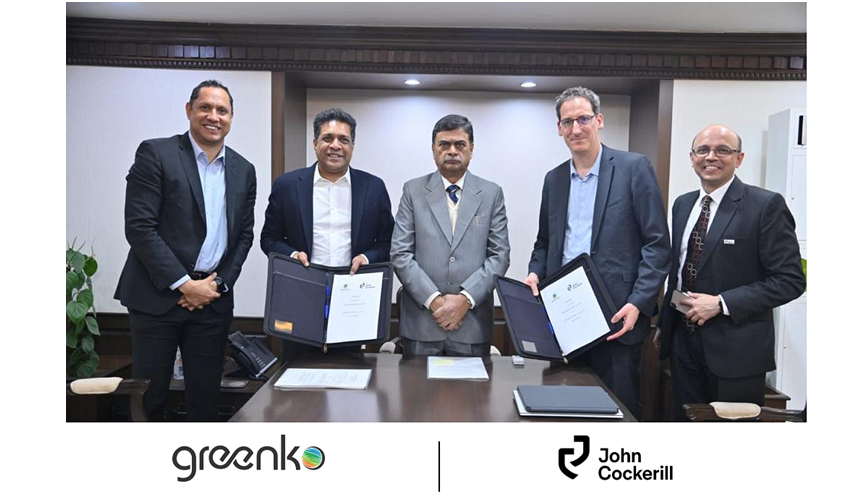 Greenko order builds on existing exclusive partnership with John Cockerill, including joint development of a 2GW per year India's largest electrolyser manufacturing plant and reinforces companies' commitment to invest behind India's ambition to become a global green hydrogen hub.
Hyderabad, India | Seraing, Belgium: Greenko Group, India's leading energy transition company, and John Cockerill, a leader in alkaline electrolysers for large scale applications, today signed an agreement that will see John Cockerill supply of 28 units of 5MW alkaline electrolysers for use in the development of India's largest green ammonia plant in Una, Himachal Pradesh, India.
The 300 Metric Tonnes Per Day plant, being jointly developed by Greenko ZeroC (GZC), a subsidiary of Greenko Group, and John Cockerill, will be the largest green ammonia plant in India to date and will contribute to the country's efforts to build large-scale green hydrogen production capacity.
The 28 5MW electrolyser units will be installed at the Una site will enable hydrogen production capacity of 140MW of high pressure alkaline electrolyser, with the highest levels of purity (99.999%).
The electrolysers are due to be delivered in March'24 and the plant is set to be commissioned by June '24.
Combined with Greenko's lowest cost round-the-clock renewable energy solutions, utilisation of the electrolysers will make it possible for Greenko to achieve the globally lowest Levelized Cost of Hydrogen (LCOH), a metric that indicates how much it costs to produce one kilogramme of green hydrogen.
Mr. François Michel, CEO of John Cockerill said: "This order represents a major milestone in our cooperation with industry front-runner Greenko on the Indian green hydrogen market.
At John Cockerill, our purpose is to accompany partners in deploying large scale technological solutions to decarbonate the economy, especially through green hydrogen. As technological world leader, we are proud to support through this initiative the Union Cabinet of India to make its "National Green Hydrogen Mission" a success."
Mr. Anil Chalamalasetty, CEO & MD of Greenko said "Greenko is working towards reindustrialization solutions for a low-carbon economy and is committed to contributing to the success of India's "National Green Hydrogen Mission".
We are partnering with a world-class technology partner in John Cockerill, and this agreement is the latest example of our tangible efforts to accelerate India's green hydrogen ambitions as part of a wider program that will see India run the world's largest energy transition program."
The electrolyser order takes place within the framework of the strategic partnership agreement signed in March 2022 between Greenko and John Cockerill to work on projects that will advance the creation of a green hydrogen ecosystem in the Indian sub-continent.
As part of this agreement, John Cockerill and Greenko are also jointly developing a 2 gigawatt per year electrolyser manufacturing plant in Kakinada, Andhra Pradesh, India.
Source:Indiatimes