Los Angeles moves forward with $800m plan to convert 830MW gas-fired power plant to run on green hydrogen
---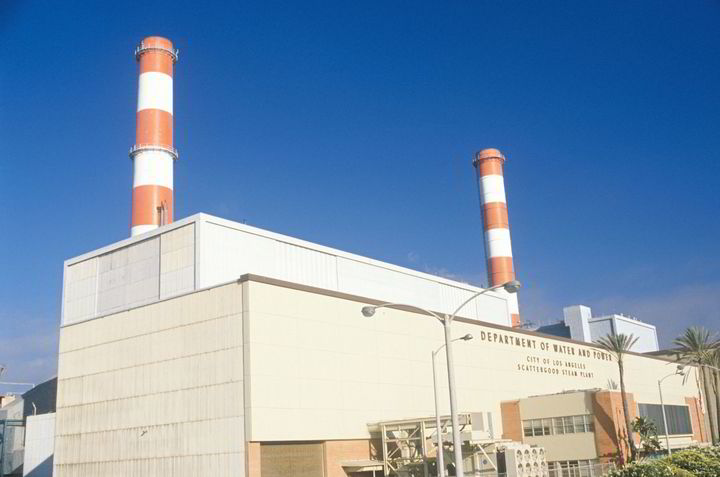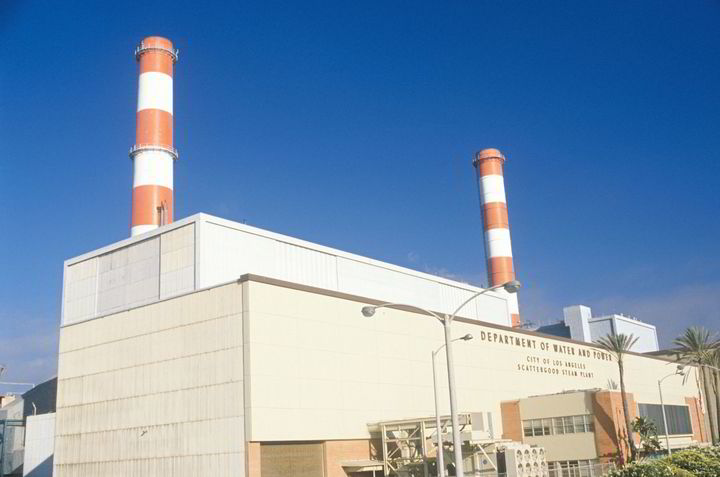 Los Angeles City Council has voted to move forward with plans to convert its largest baseload gas-fired power plant, the 830MW Scattergood Generating Station, to run on 100% green hydrogen, authorising the facility's owner to begin contracting for the $800m conversion project.
This would mean using wind and solar power to produce renewable H2, then burning it in gas turbines to generate electricity — a process with a roughly 30% round-trip efficiency. In other words, for every 100MWh of renewable energy used, only about 30MWh would be outputted by the converted plant — with energy losses of around 70%, making it a very expensive method to generate electricity.
Council president Paul Krekorian said the move was crucial to meeting the city's goal of 100% clean electricity by 2035.
The vote authorised the city-owned Los Angeles Department of Water and Power (LADWP) — which owns the Scattergood facility — to issue requests for proposals for the design and construction of what it calls the "Scattergood Units 1 and 2 Green Hydrogen Ready Modernization Project".
But at the same time, the council sought to investigate alternatives and reserve the right not to proceed with the conversion.
The agreed motion directed the LADWP to "conduct a new or updated assessment of non-combustion alternatives to the project, including the use of green-hydrogen powered fuel cells, high levels of energy storage, large-scale multi-day demand response programs, new and upgraded transmission lines to import higher levels of renewable energy, and others that considers the public health benefits, safety risks, and costs and benefits, and report to the council on the results of this analysis within six months".
An ordinance accompanying the vote adds: "It is important to note that the Board [of Water and Power Commissioners] has made no final determinations regarding the proposed project. The Board retains its full discretion to make a determination regarding the proposed project, including, but not limited to, the possible selection of an alternatively analyzed project or the selection of no project at all."
The motion also introduced safeguards to ensure that pollutants, such as nitrogen oxides (NOx) and carbon monoxide, would not increase as a result of the switch to hydrogen combustion. Due to its higher flame speed compared to natural gas, burning H2 in air results in higher levels of NOx, a powerful greenhouse gas that is harmful to humans.
While the city wants to burn 100% green hydrogen at Scattergood, it has acknowledged that this may not be possible at first, with Jason Rondou, the LADWP's director of resource planning telling the Los Angeles Times that it should be able to burn at least 30% green hydrogen on day one in a blend containing 70% fossil gas.
It is also not clear where the green hydrogen would come from, or whether the converted plant would run as a baseload facility or a peaker to back up the grid.
"There's a lot of things that need to be figured out over the coming years," said Rondou.
Environmentalists were opposed to the move and have expressed their disappointment with the vote.
"We are deeply concerned that LADWP was given the green light to begin the process to burn a blend of fossil gas and hydrogen at Scattergood given the significant outstanding questions about impacts to air quality, climate, cost, and safety," said Teresa Cheng, Senior Campaigns Representative for the Sierra Club.
Alex Jasset of the campaign group Physicians for Social Responsibility added: "We're disappointed that the council moved forward with the Scattergood Hydrogen project today, as we feel there are a lot of risks and questions that have not been addressed, and we think that there are better alternatives that have not yet been fully explored like demand response, conservation, transmission upgrades, long-duration storage, and efficiency.
"Truly sustainable and equitable energy solutions are not going to come from the fossil fuel industry, which has demonstrated time and again that they prioritize profits over safety and public health."
Source:HydrogenInsight