'Far from perfect' Strict rules in new delegated act will 'make green H2 projects more expensive' Hydrogen Europe
---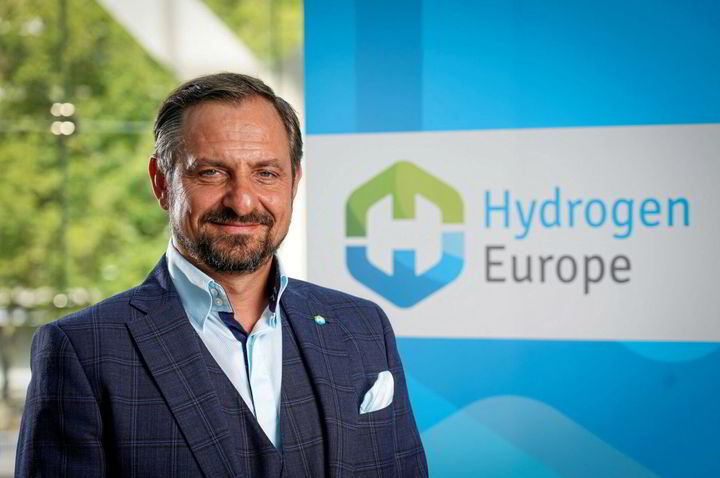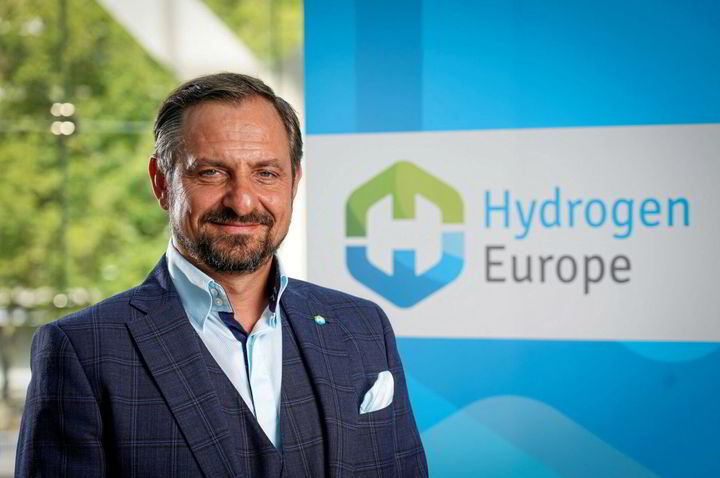 Announcement is nevertheless welcomed by industry as it will enable companies to 'finalise investment decisions and business models'
The new Delegated Act unveiled this morning that sets out the EU's definition of green hydrogen has been cautiously welcomed by the H2 industry, despite concerns that its "strict rules" will increase the cost of renewable hydrogen production.
"It has taken over three years for the European Commission to provide a framework that defines renewable-based hydrogen and hydrogen-based fuels," said the influential trade association, Hydrogen Europe, in a statement.
"The process has been lengthy and bumpy, but the announcement is welcomed by the hydrogen sector, which has been eagerly waiting for the rules to be set so that companies can finalise investment decisions and business models."
However, it added: "These strict rules can be met but will inevitably make green hydrogen projects more expensive and will limit its expansion potential, reducing the positive effects of economies of scale and affecting Europe's capacity to achieve the goals set in REPowerEU [to produce ten million tonnes of renewable hydrogen by 2030 and import a further ten million tonnes]."
Hydrogen Europe CEO Jorgo Chatzimarkakis added: "A far-from-perfect regulation is better than no regulation at all. At last, there is clarity for industry and investors and Europe can kick-start the renewable hydrogen market.
"This comes at a critical time, with the USA setting a very high benchmark with their Production Tax Credits, offered under the Inflation Reduction Act, attracting more and more investments towards their clean hydrogen market."
Hydrogen Europe also welcomed the transitional phase introduced by the Delegated Act, which allows green hydrogen projects in operation by the end of 2027 to be exempt from the additionality clause until 2038, which it describes as "something very much needed to kick-start the sector".
Norwegian electrolyser maker Nel Hydrogen has also welcomed the Delegated Act, with its head of EU affairs, Constantine Levoyannis telling Hydrogen Insight: "To date, less than 10% of renewable H2 projects announced have reached FID [final investment decision] and this is largely down to lack of clarity on what constitutes renewable H2 within the EU.
"We look forward now to a swift approval of the delegated acts [by the European Parliament and European Council of ministers] to give project promoters the certainty that is needed and unlock investments."
He added: "Having the DA [Delegated Act] is also hugely important for ongoing discussions on renewable H2 targets in the Renewable Energy Directive. Without clarity on the rules, it was impossible for member states to agree on targets for use of renewable H2 in industry and transport. The publication of the DA can now unblock those discussions."
SolarPower Europe, the main trade body for the PV sector, was also supportive of the new rules, stating that their publication "finally offers the path to regulatory certainty for the renewables sector and enables developers to design renewable hydrogen projects".
"The decision to allow monthly temporal correlation in a transitional period, to then impose more granular matching (with hourly matching from 2030) will provide a first-mover advantage, while preserving the integrity of renewable hydrogen in the long term," said policy advisor Arthur Daemers.
"On the other hand, it's regrettable that the European Commission chose not to allow national borders to be considered as the limits for geographical correlation."
But the Brussels-based organisation concluded: "We now have a workable definition. MEPs and Member States should allow the adoption of the Delegated Act, and swiftly agree binding targets for renewables and renewable hydrogen."
Source:Hydrogen Europe