Piloted hydrogen-powered flying cars will be racing against each other at speeds of up to 360kmh from next year'
---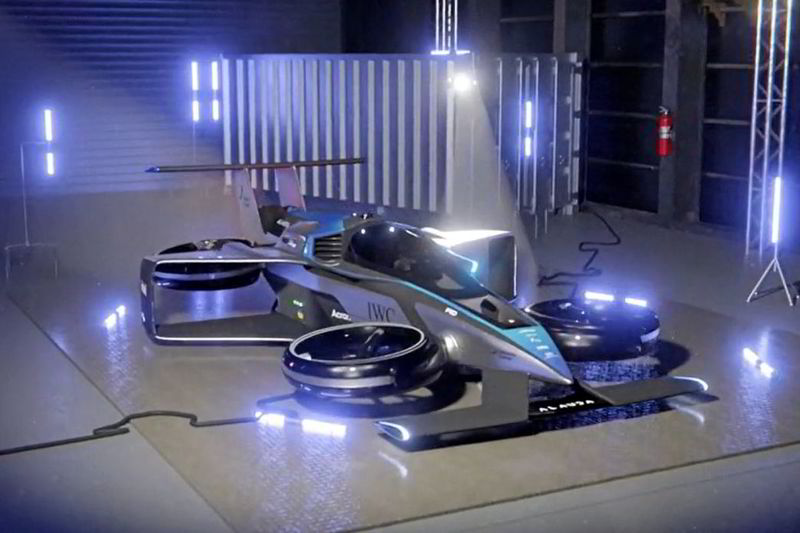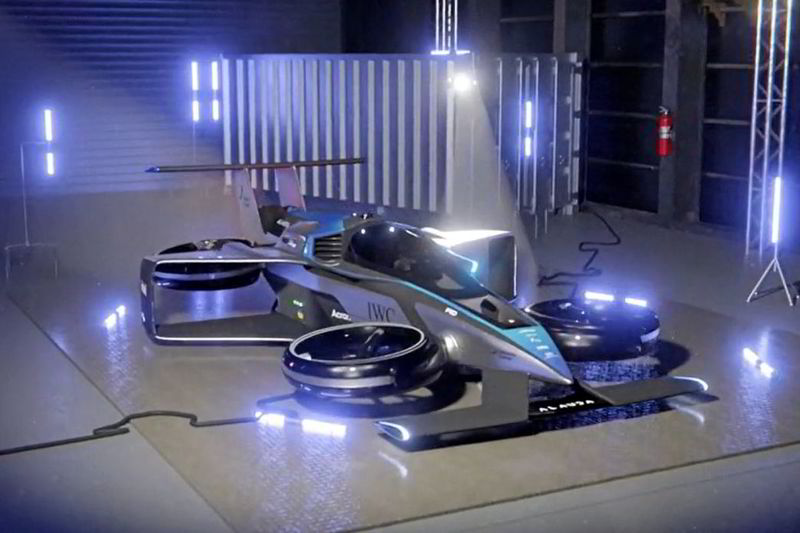 Australian start-up Alauda Aeronautics has already made more than 350 test flights of the remote-controlled version of the eVTOL aircraft
A "motorsport revolution" will begin next year, with pilots at the controls of hydrogen-powered flying race cars competing at speeds of up to 360km/h (225mph) in the "Airspeeder Racing Series", according to an ambitious Australian start-up.
Alauda Aeronautics has this morning unveiled the fourth iteration of its Airspeeder electric vertical take-off and landing (eVTOL) aircraft, powered by a 1MW hydrogen turbogenerator and four wheel-like rotors that can tilt to provide both vertical and horizontal aerial movement.
This "artificial intelligence gimballed thrust technology produces handling qualities of a Formula 1 car or a fighter jet", says the Adelaide-based company.
"This makes the Mk4 not only fast in a straight line, but also able to manoeuvre with the incredible precision essential in close-action racing."
The company adds that the 950kg Airspeeder Mark 4 is capable of reaching 360km/h in 30 seconds from a standing start.
"It's designed to set the bar for performance and technology in the radical new sport of piloted Airspeeder racing."
The previous iteration of the vehicle, the Mark 3, which is piloted by remote control, has already seen more than 350 test flights and competed in trial races in Adelaide, South Australia.
Alauda, which has already received sponsorship from microchip manufacturer Intel, luxury watch maker IWC Schauffhausen, is now looking for manufacturing partners to join its "motorsport revolution".
"We, and the world, are ready for crewed flying car racing," gushes Alauda CEO Matt Pearson. "We have built the vehicles, developed the sport, secured the venues, attracted the sponsors and technical partners.
"Now is the time for the world's most progressive, innovative, and ambitious automotive brands, OEM manufacturers and motorsport teams to be part of a truly revolutionary new motorsport."
Flight testing of the new crewed aircraft is due to be begin by the end of March.
"The aircraft will be ready to take the start line at the Airspeeder Racing Championship in 2024," says Alauda.
The "grand vision" is for the motorsport to have "a massive international fanbase [that] attracts the world's top pilots".
"But it's more than just a spectacular show of speed and skill," the company declares. "It's also a testing ground for sustabinable green propulsion systems, with the potential to change how we all travel in future.
"Alauda Aeronautics is already looking beyond racing to a world where private flying cars are a daily reality, and a viable means of urban transport. Its team of engineers and designers, drawn from companies including Airbus, Boeing, Ferrari, MagniX and McLaren, are confident its technologies could make air travel faster, more efficient, more environmentally friendly and more accessible than ever before."
Pearson adds: "You will see these technologies on the racetrack. However, eVTOLs are already a trillion-dollar industry and we see a very substantial market for private flying cars emerging in the near future. In conventional aerospace, there are about as many private jets as there are commercial jets in operation. We believe it could be the same with flying cars one day, with a roughly similar number of commercial taxis and private cars initially.
"Once we can sell you a flying car for the same price as a Tesla, you'll quickly see the balance shift. Today, private cars outnumber taxis by about 300 to one, so the potential for people to own and drive their own flying car one day is absolutely enormous. It's a very exciting time."
Source:Alauda Aeronautics