Korea – 700 Hydrogen-powered Buses In Incheon By End Of 2024
---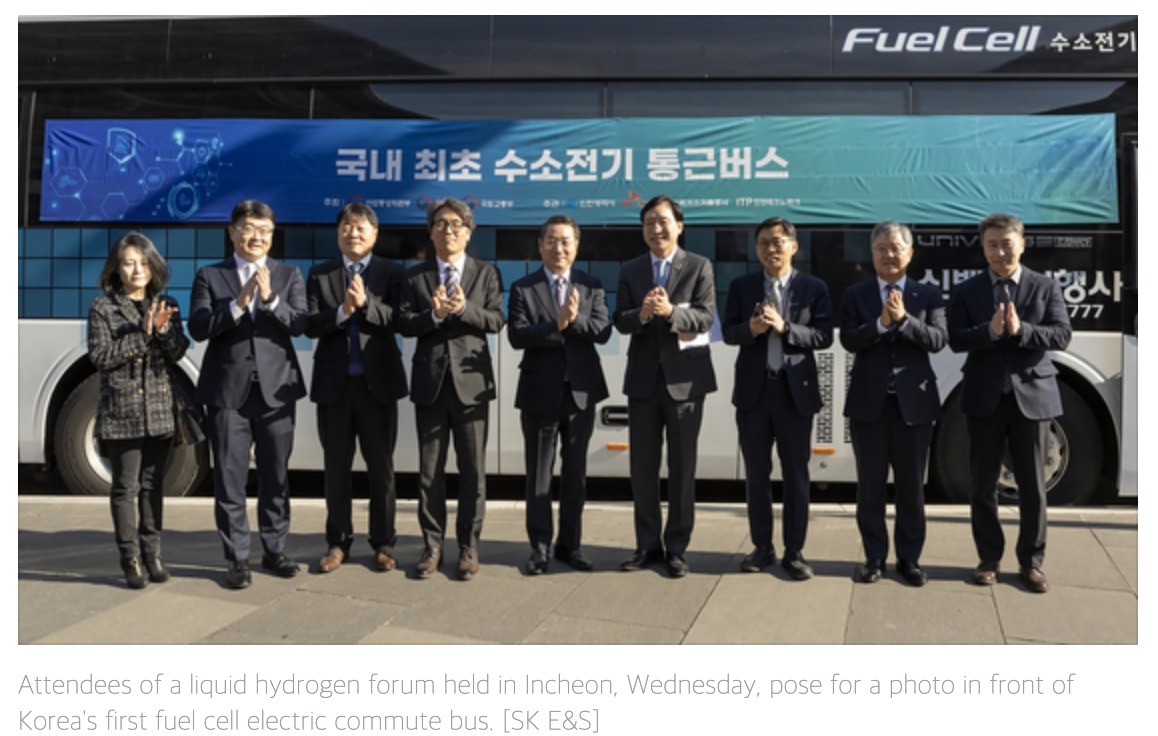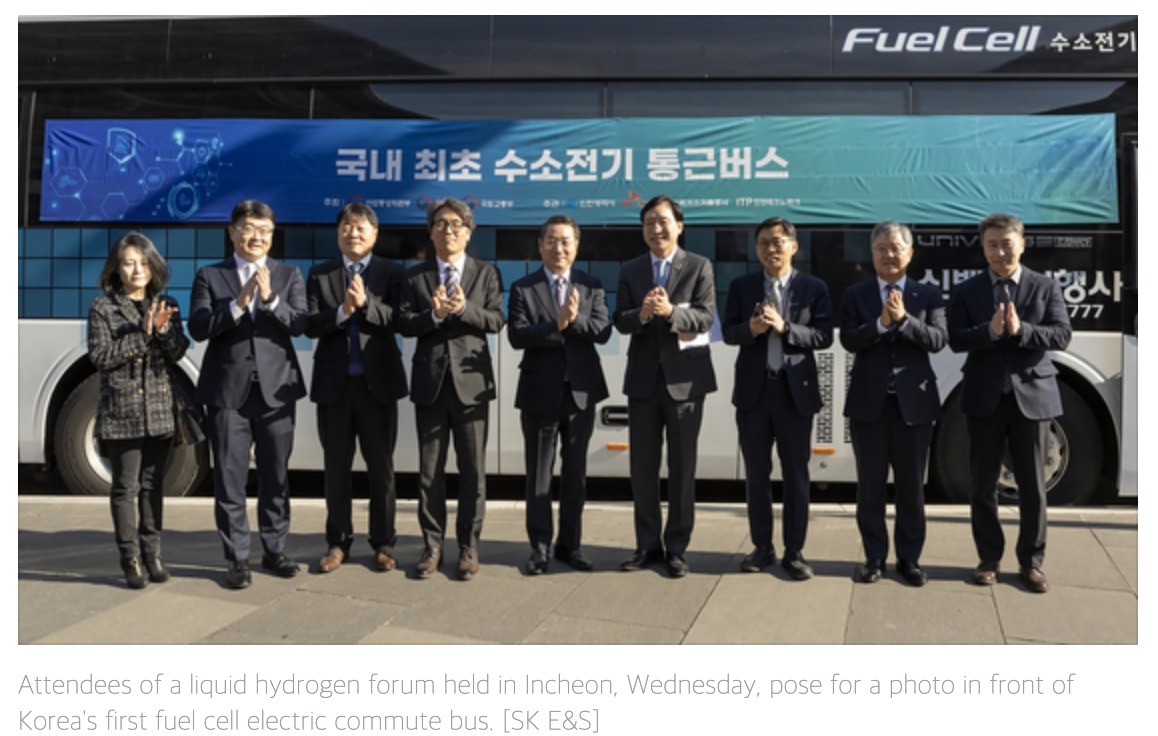 Incheon will deploy 700 fuel cell buses by the end of next year.


The Ministry of Environment, the Ministry of Land, Infrastructure and Transport, the Incheon City Government, Hyundai Motor and SK E&S signed an agreement to replace buses in the Incheon region with hydrogen-powered fuel cell buses by 2024.


The plan is to deploy 200 fuel cell buses this year, and push up the figure to 700 by next year.
The Environment Ministry will provide subsidies for purchasing fuel cell buses. The Transport Ministry will also grant subsidies, and work on improving regulations to facilitate fuel cell bus deployment. Hyundai Motor will supply the vehicles, and SK E&S will supply liquid hydrogen and set up hydrogen charging infrastructure in the region.


There are currently six hydrogen stations in Incheon. The goal is to build eight more this year.


SK E&S is currently building a hydrogen plant in Incheon, with annual production capacity of 30,000 tons. The plant will begin operation by the end of this year, according to the company.


SK Plug Hyverse — a 51:49 joint venture between SK E&S and New York-based Plug Power — signed an agreement with the Transport Ministry, the Incheon City Government, Incheon International Airport Corp. and Korea Gas Technology Corp. to invest 13 billion won ($10 million) by 2024 in building a hydrogen charging station at a bus garage at the airport.


SK Plug Hyverse is establishing about 40 hydrogen charging stations in Korea.


The signing ceremony was held during the 2023 Incheon Liquid Hydrogen Forum, hosted by the Ministry of Trade, Industry and Energy, the Environment Ministry and the Transport Ministry.
Kwon Hyung-kyun, executive vice president of SK E&S, said:
SK E&S plans to accelerate liquid hydrogen supply, which will lead the innovation in hydrogen storage and transportation, to help quick transition to the fuel cell buses and invigorate the hydrogen economy.
Source:hydrogen-central