Hydrogen Vehicle Systems receives £25m backing from EG Group
---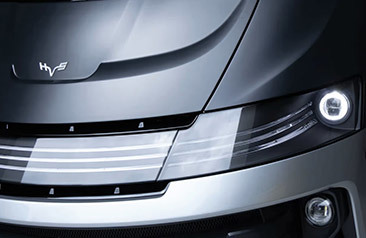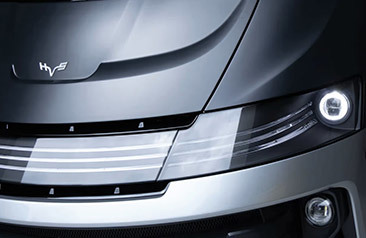 Hydrogen Vehicle Systems (HVS) has revealed it received a £25m ($28.3m) investment from retailer, EG Group with aims of accelerating the UK's drive to phasing out new non-zero emission heavy goods vehicles (HGVs).
Over the last 12 months, HVS says it has completed its first medium commercial vehicle prototype and is well on the way to developing its second HGV.
According to the companies, the partnership could see hydrogen mobility solutions brought to the wider UK market, using EG's experience in operating refuelling station, facilitating the deployment of HVS' zero-emission trucking solutions.
HVS is currently expanding its team as it continues its development of its fuel cell powertrain, looks to begin verification, and attribute prototype building and testing.
The latest investment follows on from an initial £5m ($5.6m) investment from EG Group in 2021. which was set to be used by HVS to prototype and demonstrate its vehicles.
Ilyas Munshi, Group Commercial Director of EG Group, said, "We are committed to driving sustainability across our extensive UK and global fuel forecourt network by investing in HVS trucks, influencing the demand for hydrogen and vehicles in parallel from our large selection of partnerships."
Following the investment, HVS hosted Jake Berry, Chairman of the Conservative Party to take an early preview of its first hydrogen-powered HGV. Berry, commented, "This isn't just a concept or pre-production vehicle, this is something truly ground-breaking, designed and built here in the UK that you are going to see here on the roads, in the UK, decarbonising our transport system."
Expected to be launched later this year (2022), HVS will undertake end-user trials with its HGV, as a step to achieving its ambitious goal of having its trucks on UK motorways by 2025.
Jawad Khursheed, CEO of HVS, said, "HVS are honoured to have EG's and Jake Berry's trust and conviction in our brand. We are proud to be providing the solution of state-of-the art technology, design, efficiency within hydrogen vehicles. We are leading in the Net Zero target, providing the logistics industry with a pioneering vehicle that will give range, comfort and a greener drive."