New 'hydrogen community' of 85,000 residents being planned in Alberta, Canada
---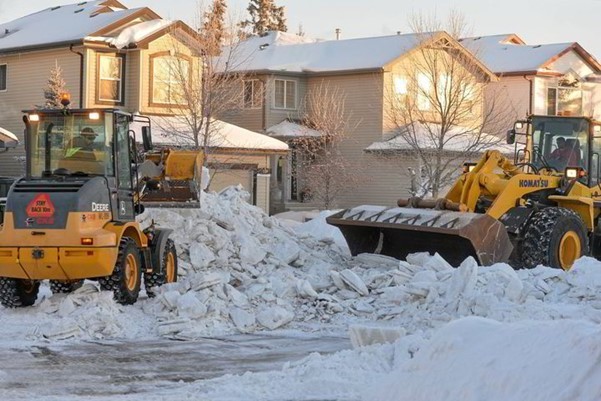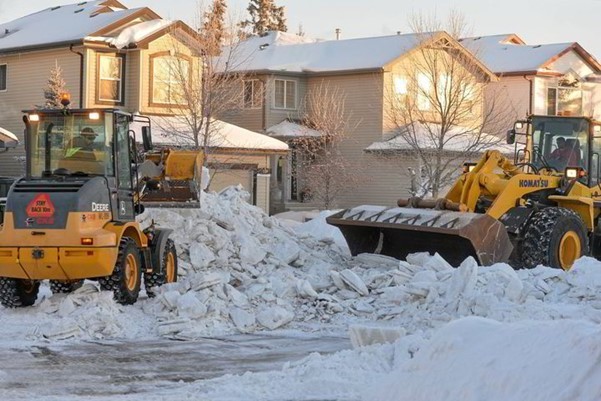 Local gas company ATCO given about $1.5m of public money for feasibility study into new housing development on outskirts of Edmonton that will use hydrogen for heating
The government of Alberta has granted C$2m ($1.5m) towards a feasibility study into a Canada's first "hydrogen community", a brand new housing development that the project sponsors say will be 100% powered by H2.

Hydrogen heating has proved controversial in Europe, as some residents raise concerns about the high cost of hydrogen, safety and the sustainability of H2 supply.

The Bremner Hydrogen Community will be an entirely new neighbourhood on the outskirts of the city of Edmonton, which could ultimately house 85,000 people, expanding the city's population by 8%.

The cash, granted by local development agency Alberta Innovates as part of a C$20m package of hydrogen-related grants, will fund both a feasibility study into the project as well as at least one demonstration home, Hydrogen Insight understands.

But the "100% hydrogen" label does not extend to the power supply, which will be delivered from the province's grid and maybe onsite solar, said Canadian gas company ATCO, which is running the project with real estate developer Qualico.

Final investment decision is scheduled for the end of the two-year study, with the first houses occupied by the end of 2025, ATCO said.
The houses can be expected to sell for the same money as an equivalent gas-connected home, the company said. But it was unable to say how hydrogen running costs would compare to fossil gas, noting that this is in the gift of the provincial government which is still working on a regulatory regime for H2.

No decision has been made on where the hydrogen for the housing development would come from — ATCO said this would be one of the questions addressed in the feasibility study — but the developers are considering a range of options, including on-site production, sourcing from a third party and delivering the H2 by pipeline, or a combination of the two.

"The decision will be based on a combination of security of supply, capacity, scalability, carbon intensity, and commercial considerations," a spokesman told Hydrogen Insight.

But the firm appears to be leaning towards using Alberta-sourced blue hydrogen made with fossil gas and carbon capture and storage (CCS), which it claims will be cost competitive with fossil gas by 2030 as a result of Canada's carbon tax, currently around C$50/tonne.
"Alberta is one of the lowest cost jurisdictions globally for H2 production and has a mature CCUS [carbon capture utilisation and storage] industry inclusive of capture, pipeline, and sequestration infrastructure," a spokesman for ATCO told Hydrogen Insight.
"The lifecycle carbon intensity of the hydrogen produced from these projects is estimated to be 90-95% lower than natural gas."
The province is a massive oil and gas hub, playing host to a multitude of fossil fuel developers as well as Shell's flagship Quest CCS hydrogen production facility in Edmonton.

However capture rates at Quest are estimated at around 48%, far below the 90% benchmark usually touted by blue H2 proponents.
Alberta Innovates also handed out cash to 18 other hydrogen research and innovation projects in the province, including a methane pyrolysis scheme run by Aurora Hydrogen, and four hydrogen blending projects, including one run by TransCanada, which operates giant transnational pipelines across the US, Canada and Mexico.

Funding was also extended to an ammonia project, a hydrogen engine retrofit programme and several hydrogen storage schemes.
And ATCO has also received C$876,000 to build a hydrogen-fuelled operations centre at its hydrogen blending facility in Fort Saskatchewan. The company is blending up to 5% H2 into a small section of its local gas network.

The funding announcement comes as European countries face an uphill battle to instigate domestic hydrogen heating demonstrations, on the back of warnings that hydrogen is both more expensive, less efficient and potentially less safe than fossil gas or heat pumps.

In the UK, plans to roll out a hydrogen trial in the north of England has led to a householder rebellion in the trial zone, while in Scotland the gas distributor behind a green H2 domestic demonstration project has had trouble getting volunteers to sign up for it.

And the European Parliament recently voted to make "all efforts" to avoid using hydrogen in domestic heating.

But in Germany and the Netherlands, trials to test hydrogen heating in small communities are well underway.
Source: HydrogenInsight