Everfuel and Hy24 Create EUR 200 Million JV for Accelerated Development of Green Hydrogen Infrastructure in The Nordics
---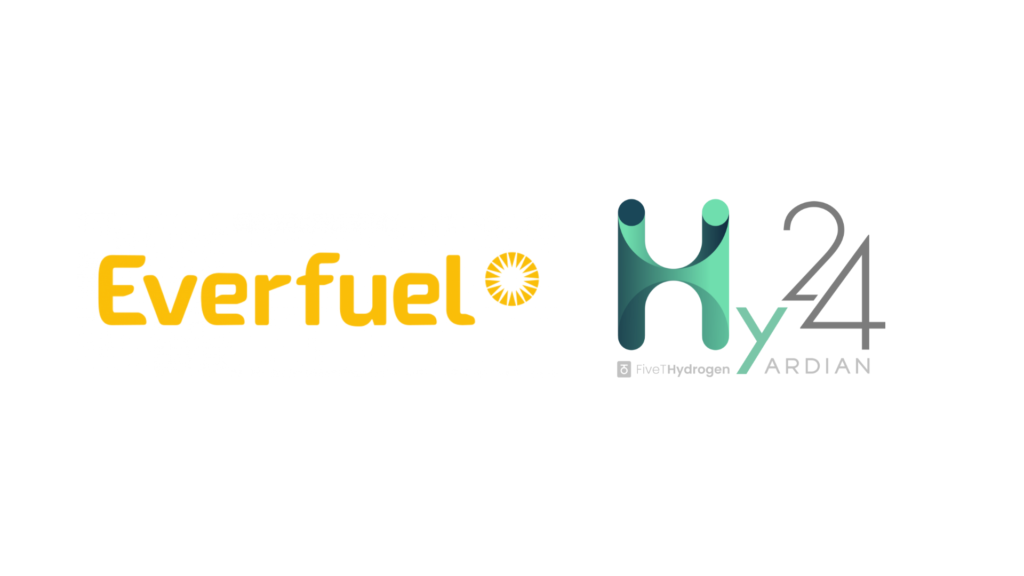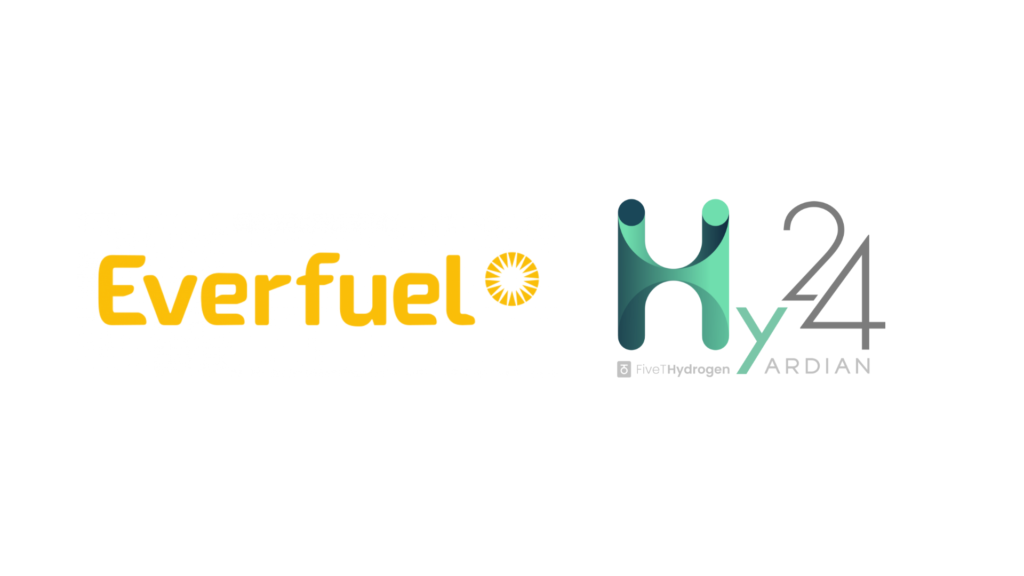 Everfuel A/S, a leading European green hydrogen energy company, and Hy24, managing the world's largest clean hydrogen infrastructure fund, announce the creation of a joint venture (the "JV") to finance the accelerated development of electrolyser capacity across the Nordics. Everfuel will own 51% of the JV and the Hy24-managed Clean H2 Infra Fund will own 49%.
The JV combines Everfuel's position as pioneer and leading green hydrogen project developer in Europe and Hy24's extensive industrial experience and financial strength. The JV's first investment is to acquire the HySynergy Phase 1 20 MW green hydrogen production plant in Fredericia, Denmark for a purchase price reflecting the costs incurred at signing, less grants received, subject to adjustment for additional costs incurred up until closing.
The JV will further benefit from Everfuel's pipeline of hydrogen projects as they are matured to final investment decision (FID) and transferred to the JV subject to predefined criteria.
The HySynergy Phase 1 electrolyser is expected to commence commercial operations in the second quarter of 2023 and will contribute to significant decarbonization of industrial processes at the adjacent Crossbridge Energy Refinery. HySynergy will also offer a competitive supply of green hydrogen as zero-emission fuel for clean mobility. In December 2022, HySynergy Phase 2, 300 MW, green hydrogen plant was granted IPCEI funding of EUR 33.1 million to support the construction of the first of three 100 MW electrolysers.
Hy24, managing the world's largest clean hydrogen infrastructure fund, is helping to realise hydrogen's global potential as the low carbon energy vector of the future by investing in the entire clean hydrogen value chain. The JV is aligned with Hy24's ambition of unlocking strategic and large-scale projects under development to accelerate the scale-up of hydrogen markets in Europe, in the Americas and Asia Pacific regions. Hy24 is investing through its EUR 2 billion impact fund 'Clean H2 Infra Fund' which was closed in October 2022.
Jacob Krogsgaard, the founder and CEO of Everfuel, said:
This is a major step towards making green hydrogen commercially available through an accelerated deployment of our hydrogen hubs.
"Hy24 is a leading global hydrogen infrastructure investor and the ideal partner and co-investor for us as the number one developer of electrolyser capacity in Europe. Together we can develop green hydrogen infrastructure needed to serve rapidly growing demand from industry and mobility across our core Nordic markets, and firmly move into the ramp-up phase of our long-term plan for growth and value creation."
Pierre-Etienne Franc, co-founder and CEO of Hy24, added:
We launched Hy24 and the Clean Hydrogen Infrastructure Fund to help hydrogen leaders and entrepreneurs accelerate the scale-up of their projects, and to unlock the potential for the decarbonisation of hard-to-abate sectors.
"Everfuel is one of the most advanced project developers with a broad knowledge of hydrogen technologies, markets, and business models in the Nordics. It is therefore the natural partner for fast and wise developments."
Lars Løkke Rasmussen, Minister for Foreign Affairs of Denmark, commented:
I warmly welcome this important investment and joint venture between Everfuel and Hy24.
"Green hydrogen and e-fuels will play a big role in decarbonizing industries such as shipping, aviation and heavy transportation. So, this is not only good news for the production of green energy in Denmark, but also for our global efforts to reduce CO2 emissions. The investment underlines that Danish companies are frontrunners within green technologies. It also shows that Denmark remains an attractive destination for foreign green investments thanks to competitive framework conditions, supporting both Danish and European ambitious green policies and climate goals."
The hydrogen plants owned and operated by the JV will support the ambitious Danish hydrogen roadmap. The country is planning to develop 4 to 6 GW of electrolyser production capacity by 2030 leveraging Denmark's exceptional wind resources. Everfuel's current project portfolio in Denmark includes more than 1.3 GW of electrolyser capacity.
Additional terms and implications of the JV for Everfuel
Under the agreement, the JV will deliver revenue and cash flow to Everfuel through fees during the project development, construction and operation phases. Everfuel will also be entitled to defined development fees from the JV for projects reaching FID based on the return profile of each specific project.
Everfuel retains an exclusive right to market merchant hydrogen volumes from the electrolysers owned and operated by the JV to support the growth of Everfuel's downstream business activities. The JV will be named Everfuel Hy24 A/S and fully consolidated in Everfuel's accounts.
The purchase price paid by the JV to Everfuel for the acquisition of HySynergy Phase 1 is estimated at EUR 28 million. With the transfer of HySynergy Phase 1 to the JV, Everfuel will repay the outstanding EUR 10 million loan provided by the European Investment Bank. Hy24 will also provide a bridge loan of EUR 15 million to JV that is expected to be replaced with a larger facility from external debt providers as HySynergy Phase 2 is matured. Everfuel holds an option to purchase Hy24's shares in the JV at a pre-agreed return within a specified time period.
Following completion of the JV's establishment, Everfuel is sufficiently funded to support its share of anticipated JV investments, including projects passed through FID, towards the end of 2023. As part of the JV incorporation, Hy24 has committed to participate in a potential future capital raise by Everfuel to support the company and the realisation of green infrastructure projects, subject to certain conditions.
Webcast
Everfuel CEO Jacob Krogsgaard and Hy24 CEO Pierre-Etienne Franc will hold a joint webcast at 10:00 CET to present the JV to media, investors and analysts via the following link: Live webcast
Advisors
Evercore Partners International LLP and Nordea Bank Abp, filial i Norge, acted as financial advisors to Everfuel. Advokatfirmaet Thommessen AS and Kromann Reumert I/S acted as legal advisors. DLA Piper acted as Hy24's advisor on Legal & structuring, Arup on Commercial and Technical due diligence, KPMG as financial and tax due diligence advisor.
About Everfuel
Everfuel is making green hydrogen for zero emission industry and mobility commercially available across Europe, offering competitive all-inclusive hydrogen supply and fuelling solutions. We own and operate green hydrogen infrastructure and partner with industry and vehicle OEMs to connect the entire hydrogen value chain and seamlessly provide hydrogen fuel to enterprise customers under long-term contracts.
Green hydrogen is a 100% clean energy carrier made from renewable solar and wind power and key to decarbonising industry and transportation in Europe. We are an ambitious, rapidly growing company, headquartered in Herning, Denmark, and with activities in Norway, Denmark, Sweden, The Netherlands, Germany and Belgium, and a plan to grow across Europe. Everfuel is listed on Euronext Growth in Oslo under EFUEL.
About Hy24
The world's largest clean hydrogen infrastructure fund results from the initiative of Air Liquide, TotalEnergies and VINCI Concessions, combined with the one of Plug Power, Chart Industries and Baker Hughes, which were sharing a common objective to accelerate the development of the hydrogen sector with the launch of the "Clean H2 Infra Fund".
The Clean H2 Infra Fund is managed by Hy24, a 50/50 joint venture between Ardian, a world leading private investment house, and FiveT Hydrogen, a clean hydrogen investment platform which enabled the gathering of the two initiatives.
The fund has also attracted additional anchor industrial partners such as LOTTE Chemical, Airbus, and Snam, Enagás, GRTgaz (together as one Anchor partner) and anchor financial investors such as AXA, Crédit Agricole Assurances, CCR, Allianz, CDPQ, JBIC as well as other investors: Border to Coast Pensions Partnership, the CMA CGM Group, ERAFP, Nuveen, Ballard, Schaeffler, Société Générale Assurances, Groupe ADP, EDF, Norinchukin, Caisse des dépôts, DBJ, Itochu, Groupama and BBVA. The fund is now up and running with €2 billion of allocations.
With strong industrial and financial expertise at its core, Hy24 will have a unique capacity to accelerate the scaling up of hydrogen solutions along the whole value chain: production, conversion, storage and supply and usage. Hy24 will support large early stage and strategic projects into becoming essential energy infrastructures.
JV highlights
Plans to invest a total of EUR 200 million in equity in green hydrogen infrastructure in Denmark, Norway, Sweden and Finland. This will enable the JV to fund, build, own and operate up to 1 GW of green hydrogen projects
Accelerated delivery of existing hydrogen project pipeline and strengthened collaboration on other hydrogen production assets in the Nordic region
HySynergy project phase 1 – 20 MW electrolyser, set to commence commercial operations in second quarter of 2023, is the first asset to be held by the JV
Combined industrial experience and financial strength of two leaders within green hydrogen infrastructure
JV to leverage Everfuel's electrolyser development, construction and operation capabilities
JV to benefit from Hy24's extensive business development experience and vast hydrogen industry and policymaker relationships
Source:Hydrogen Central