Ohmium and Amp Energy India partner on green hydrogen commercial and industrial projects
---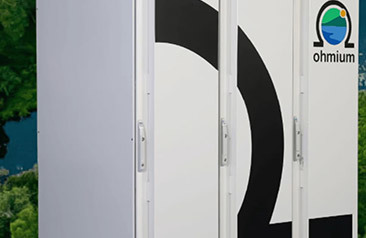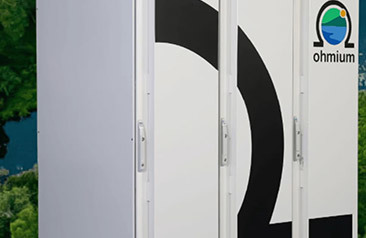 Ohmium International is collaborating with Amp Energy India Private to deploy 400MW of green hydrogen projects.
The deployments, aimed at mid-sized Commercial and Industrial (C&I) projects of 25MW or smaller, are planned to be installed over the next three years.
Ohmium manufactures standardised interlocking modular Proton Exchange Membrane (PEM) electrolysers that produce pressurised high-purity hydrogen. Individual electrolysers can be stacked to significantly reduce installation and maintenance costs while enabling unlimited configurations of deployment sizes.
Arne Ballantine, CEO of Ohmium International, said, "Green hydrogen is an incredibly flexible clean energy solution–it can work for customers at the megawatt to gigawatt scale. We're excited to work with Amp Energy India … to bring green hydrogen solutions to the Commercial and Industrial sector in India."
Pinaki Bhattacharya, MD & CEO, Amp Energy India, said it provides integrated renewable energy solutions to customers and help smoothen their renewable energy transition journey.
He said green hydrogen is quickly becoming a key component in India's renewable energy growth story and several industries are being incentivised to adopt it, and that this collaboration with Ohmium will provide customers with a 'One Stop Shop' for Green Energy and Hydrogen in India.
Amp Energy India has developed a balanced portfolio of 2GW+ pan India supplying clean power to C&I and utility customers.
It currently offers green power to more than 60 customers across a range of sectors including automobiles, heavy engineering, FMCG, cement & steel, pharma and healthcare, data centres and government institutions.
India plans to produce 5m tonnes of green hydrogen by 2030. H2 View recently held an Indian Snap Summit which discussed key issues affecting the industry.