NSW's First Hydrogen Bus Trial Underway on the Central Coast
---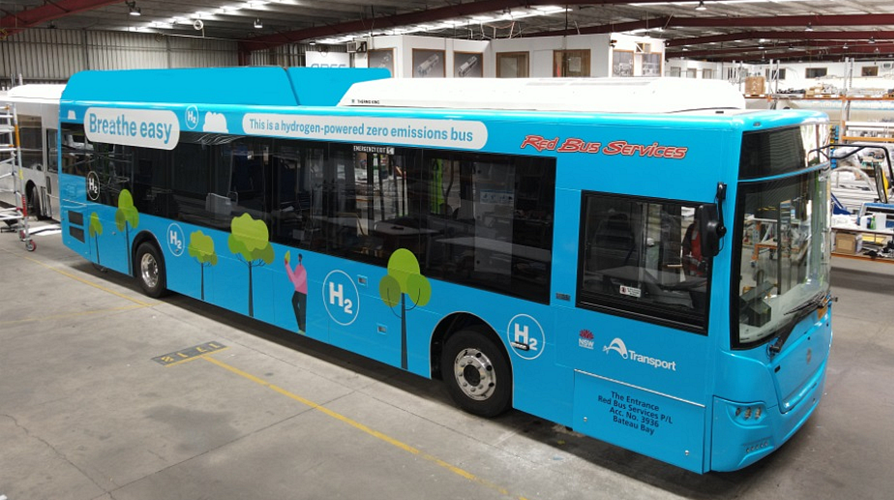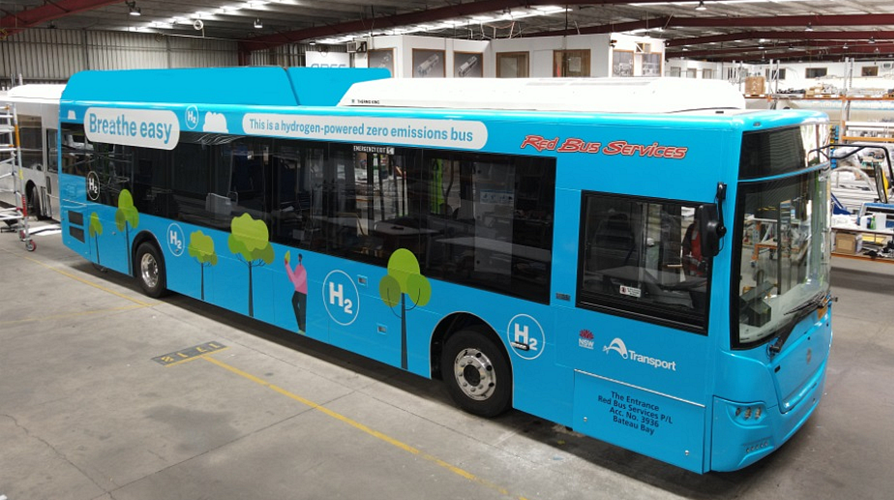 The state's first hydrogen-powered electric bus will soon take to the streets of the Central Coast in a local trial of the technology.
Treasurer and Minister for Energy Matt Kean said the trial was one of many that were paving the way to a zero emissions future by bringing together industry and the transport and energy sectors.
"These hydrogen buses are the first step in growing our green hydrogen industry which is estimated to grow the NSW economy by an extra $600 million each year from 2030 onwards and attract $80 billion in investment by 2050," Mr Kean said.
Minister for Regional Transport and Roads Sam Farraway said the trial is an important milestone in the plan to transition the state's 8000-plus public transport buses to zero emissions technology.
"The NSW Liberal and Nationals Government is keeping our state moving forward by investing in the technology that will deliver widespread benefits to our communities, commuters and our economy," Mr Farraway said. "The new hydrogen bus is believed to be the first of its kind manufactured in NSW and we know this trial will be key to supporting the development of the hydrogen industry right here in NSW.
Parliamentary Secretary for the Central Coast and Member for Terrigal Adam Crouch said unlocking hydrogen use in the heavy transport sector will ensure investment in clean technology, grow the economy and support regional jobs and manufacturing.
"This state first trial will help determine the most suitable zero emissions technology to deliver the best services for our regional and rural communities.
"Hydrogen may have the potential to travel longer distances without refuelling and have faster refuelling times, which is an important factor in regional NSW.
"Red Bus has already conducted a trial using a battery electric bus so this trial will allow for a direct comparison between how electric and hydrogen perform in the same location."
The project is a partnership between the Department of Planning and Environment, local bus manufacturer ARCC, Central Coast operator Red Bus, and Origin Energy.
Source:FuelCellsWorks