Hyzon Motors Announces First Truck in Operations With DB Schenker
---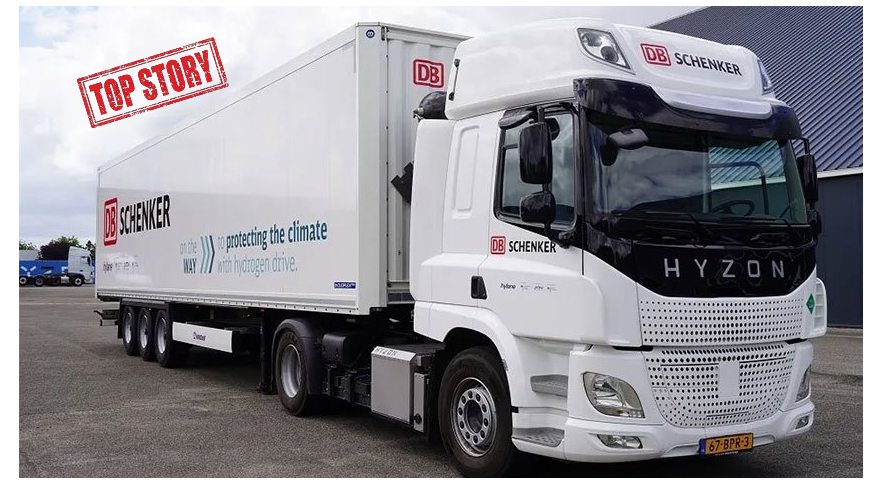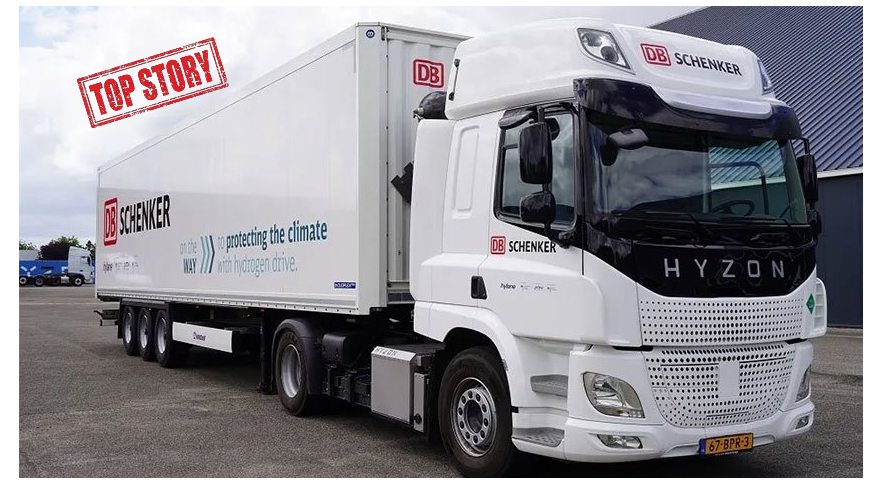 Hyzon Motors Inc. (NASDAQ: HYZN), a global supplier of zero-emission heavy-duty fuel cell electric vehicles (FCEVs), today announced DB Schenker has deployed a Hyzon fuel cell electric truck in operations in Germany.
DB Schenker, one of the world's leading logistics service providers, is using the truck in daily operation between Cologne (Germany) and Eupen (Belgium). This is the first fuel cell electric vehicle in the heavy-duty weight class to be used in commercial operations in Germany.
DB Schenker is using the Hyzon truck in a pay-per-use model offered by hylane, a rental company specializing in CO2-neutral commercial vehicles. As wholly-owned subsidiary of DEVK, one of Germany's largest motor insurers, hylane specializes in providing comprehensive hydrogen solutions for the logistics sector, minimizing the risk for customers and accelerating the rate at which zero-emission vehicles replace diesel.
Germany is expected to be one of the major global markets for zero emission commercial vehicle technologies in the coming years, as there are already significant domestic incentives in place to transition heavy vehicles off diesel.
"Hyzon's proprietary fuel cell technology – developed, tested and implemented over the course of two decades – is purpose-built for heavy-duty applications, and perfectly aligns with the needs of logstics customers such as DB Schenker", said Parker Meeks, President and interim CEO of Hyzon Motors. "Our trucks are being deployed in challenging environments around the world, and we are gaining real-life, operational experience with forward-thinking partners such as hylane and DB Schenker– helping us progress our vehicle performance and thus global decarbonization."
About Hyzon
Hyzon is a global supplier in fuel cell electric mobility, with US operations in the Rochester, Chicago and Detroit areas, and international operations in the Netherlands, Australia, and China. Hyzon is an energy transition accelerator and technology innovator, providing end-to-end solutions in the transport sector with a focus on commercial vehicles and hydrogen supply infrastructure. Utilizing its proven and proprietary hydrogen fuel cell technology, Hyzon aims to supply zero-emission heavy duty trucks and buses to customers in North America, Europe and around the world to mitigate emissions from diesel transportation, which is one of the single largest sources of carbon emissions globally. The Company is contributing to the escalating adoption of fuel cell electric vehicles through its demonstrated technology advantage, leading fuel cell performance and history of rapid innovation. Visit www.hyzonmotors.com.
Source:FuelCellsWorks