First Hydrogen Welcomes Ballard Power Systems to Test Drive Its Zero Emission LCV's
---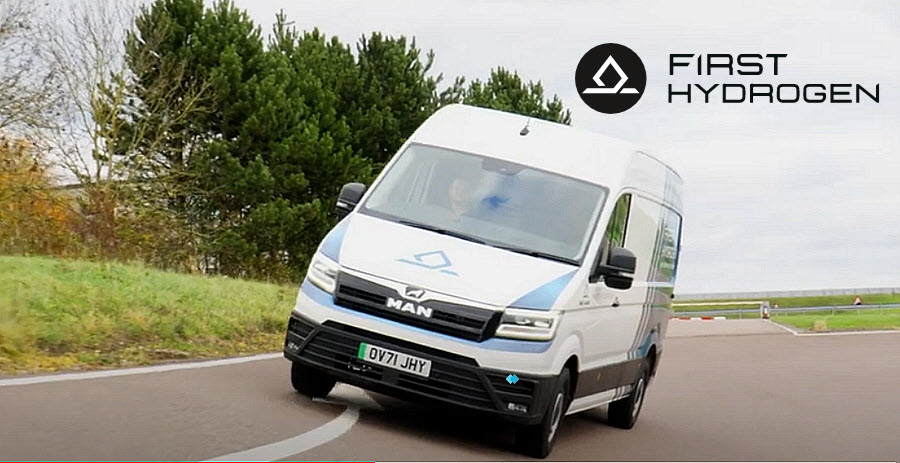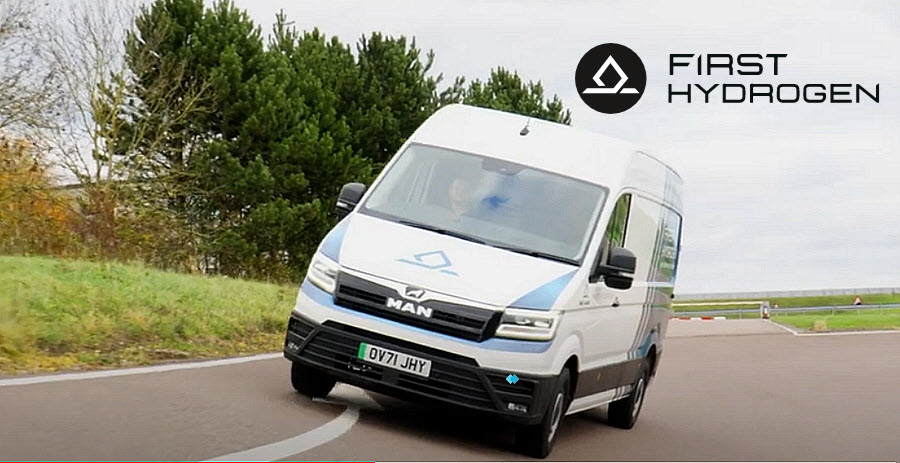 Vancouver, British Columbia – First Hydrogen Corp. (TSXV: FHYD) (OTC Pink: FHYDF) (FSE: FIT) ("FIRST HYDROGEN" or the "Company") welcomed Ballard Power Systems ("Ballard") to test drive its first-generation zero emission light commercial vehicle ("LCV") at AVL Powertrain's engineering facility in Basildon, UK.
Ballard partnered with First Hydrogen to develop these first-of-their-kind hydrogen powered LCVs. The two Generation I vehicles use a combination of Ballard's latest LCS fuel cell stack and First Hydrogen's proprietary technology.
The First Hydrogen vehicles will be deployed with major fleet operators that have already enrolled to drive the hydrogen zero-emission LCV's. One of the UK's largest fleet operators will start the test drive process imminently. A total of 15 major fleet operators have registered to participate as part of the UK Aggregated Hydrogen Freight Consortium ("AHFC"). The trials give commercial operators from a range of sectors – including grocery, express delivery, utilities, and roadside assistance – the opportunity to test hydrogen-powered-fuel-cell electric vehicles alongside their existing fleets and compare different technologies.
The Generation I vehicles act as proof of concept and enable fleet operators, refuelling services and prospective customers to test fuel cell vehicles in real-world conditions. The LCVs are currently undergoing vehicle evaluation and mileage accumulation, which will support optimised vehicle efficiency. The data collected enables First Hydrogen to accurately calculate fuel consumption and vehicle range under different driving conditions and inform future vehicle development.
Importantly, the findings enable the Company to provide total cost of ownership ("TCO") data to prospective customers. Ballard's LCS fuel cell stack technology was chosen for its maximum performance and lifetime durability, which helps to further optimise TCO and make the transition to zero emission vehicles financially competitive. To support the move to net zero, First Hydrogen is also developing an end-to-end 'Hydrogen-as-a-Service' solution, providing fleets with green hydrogen fuel, fleet aftercare and zero emission vehicles.
The global LCV market is projected to reach USD 751.86 billion by 2030, increasing at a compound annual growth rate of 5.1% during the forecast period (2022-2030). To meet the market's need to achieve emissions targets and to capitalise on improving zero emission infrastructure, First Hydrogen is leading the change in the LCV sector with functional, clean fleet solutions.
David Mucciacciaro, CCO at Ballard Power Systems, commented: "We were pleased to experience First Hydrogen's LCV first-hand and delighted to see how our leading fuel cell technology performs on the road in a light-duty application. Our plans to expand Ballard's fuel cell production will enable the scale-up of the fuel cell market as we see continued investment and customer interest."
Robert Campbell, CEO of First Hydrogen Energy, added: "Our close working relationship with Ballard has played a key role in developing First Hydrogen's first generation of zero-emission LCVs. This was Ballard's first visit to see the vans and we were keen for their team to see the vehicles in action before they enter our key fleet trial programme in the coming weeks."
About First Hydrogen Corp. (FirstHydrogen.com)
First Hydrogen Corp. is a Vancouver and London UK-based company focused on zero-emission vehicles, green hydrogen production and distribution and supercritical carbon dioxide extractor systems. The Company is designing and building hydrogen-fuel-cell-powered light commercial demonstrator vehicles ("LCV") under two agreements with AVL Powertrain and Ballard Power Systems Inc. The LCV will have a range of 500+ kilometres. At the same time, the Company has launched its bespoke vehicle design phase which will develop its fleet of proprietary zero-emission vehicles. First Hydrogen is also developing refueling capability working with FEV Consulting GmbH, the automotive consultancy of FEV Group of Aachen Germany. As well, the Company is pursuing opportunities in green hydrogen production and distribution in the UK, EU and North America.
Source:FuelCellsWorks