Dragonfly V – The Future of Hydrogen Drones Takes Flight
---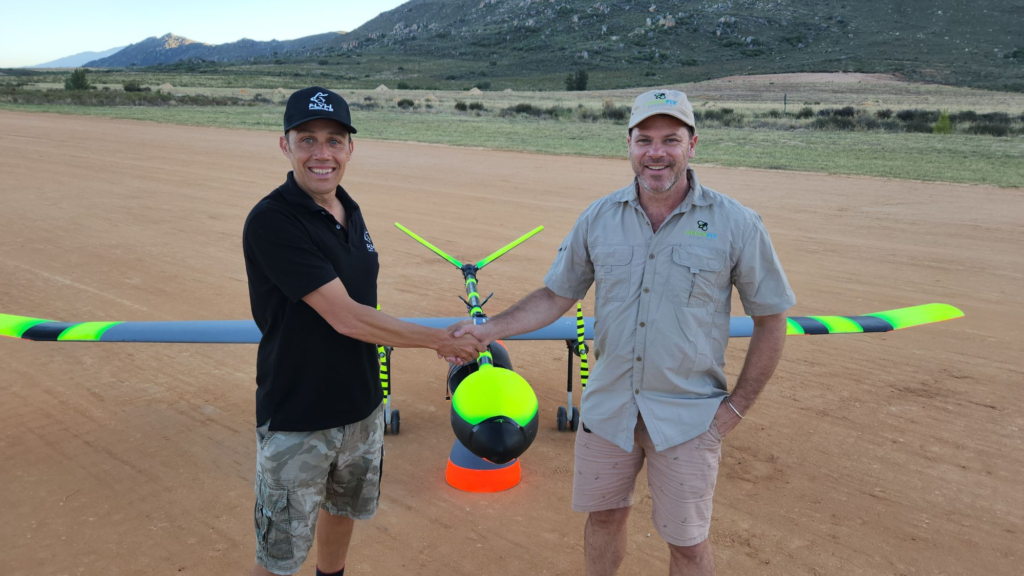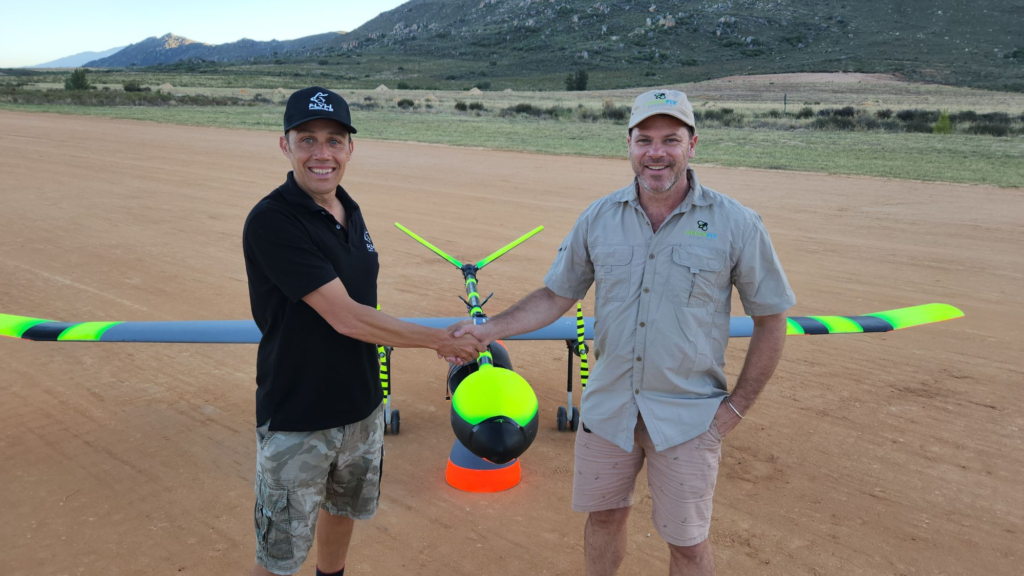 A Cape Town-based technology start-up, FlyH2 Aerospace, has announced the successful maiden flights of its hydrogen-electric Dragonfly V drone, which is designed for commercial use. The fixed-wing STOL drone, which is capable of carrying heavy payloads, has a range of potential applications including agriculture pest control, farm security, and wildlife management, as well as long-range humanitarian airdrops.
The drone has already demonstrated impressive handling and efficiency during its initial flights, and can achieve up to 24 hours of hydrogen-fueled flight, making it an attractive platform for extended missions.
The use of fuel cells increases the endurance of the Dragonfly V beyond that which can be achieved with batteries, while electric propulsion offers simplicity and reliability over internal combustion engines.
Mark van Wyk, FlyH2's chief executive, said:
We are thrilled to announce the success of our maiden flight tests for the Dragonfly V.
"We are excited to bring this product to market and offer our customers a reliable and efficient solution for a diverse array of mission requirements."
The company is actively raising capital to take the drone to market, and has a growing list of orders and is accepting pre-orders to reserve a place on the waiting list.
The Dragonfly V is a next-generation UAV that stands out in the emerging market of larger industrial-grade drones. The drone's airframe is modular, allowing operators to customize and switch payloads to meet specific mission requirements.
It can carry up to five payload pods beneath its wings, making it a true multi-mission platform. FlyH2 is also working on a push-to-take-off and push-to-land control system, which would allow the drone to be flown by low-time pilots.
Onno Huyser, FlyH2's co-founder, said:
Our focus on using STOL instead of VTOL greatly reduces cost, increases endurance, and simplifies maintenance…
"The aircraft offers a promising future for the commercial drone industry. It is a cost-effective solution for a range of wide-area rural applications, and is ideal for fleet operations."
FlyH2 is also looking forward to field trials with its partners in sterile insect technique releases, farm security, wildfire monitoring, and humanitarian aid.
FlyH2's success in the development and testing of Dragonfly V signals a bright future for the award-winning company, and its commitment to innovation will continue to drive its success as it brings Dragonfly V to market.
The company has created a unique, highly capable, and versatile drone that is priced for commercial operations but with attractive qualities not typically found in its class. The Dragonfly V is a cost-effective solution for a range of applications, making it an exciting prospect for a diverse range of customers.
Source:Hydrogen Central